M
(Back) to my homepage
Click here to go to part two of the "M" of my alphabet
Cheryl Maas
(28 September 1984)
Dutch snowboarder, born in Uden.
Nederlandse snowboarder, geboren in Uden.
Film: Dropstitch (2014)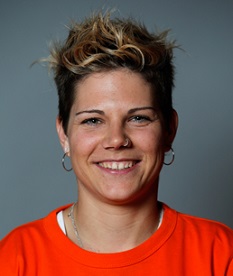 Cheryl Maas
Cornald Maas
(22 July 1962)
Dutch journalist, former TV-critic (1998-2001), columnist for Dutch newspaper de Volkskrant, writer and Eurovision Song Contest expert, born in Bergen op Zoom. He has studied Dutch in Leiden and has worked for Dutch television programs 'De schreeuw van de Leeuw' and 'De Plantage'.
Nederlandse journalist, voormalig TV-recensent (1998-2001) en (nu) columnist in de Volkskrant (Maas en mensen), schrijver en Eurovisie Songfestivaldeskundige, geboren in Bergen op Zoom. Hij heeft Nederlands gestudeerd in Leiden en heeft voor de VARA (redacteur 'De Schreeuw van de Leeuw') en de VPRO (eindredacteur 'De Plantage') gewerkt.
TV: Nieuwsspits, Lopend vuur, De schreeuw van de Leeuw, De plantage, Het Nationale Songfestival, Eurovisie Song Festival (2004-2010), TV3 (2004), Just The Two Of Us (2007, TV Tien), Opium (AVRO, 2008-2015), Volle Zalen (2016-)
Books: TV.nl; hoe de televisie mijn leven veranderde (2001), Muizemans (2002), Nou en wow! - Roem in Nederland (2004), Op De Helft - Bespiegelingen van (bijna-)veertigers (2006), Trotse Ouders (2008), Verlies (2009), Uit Elkaar (2010), Duizend vragen heb ik over de dood (2013)
Website: www.cornaldmaas.nl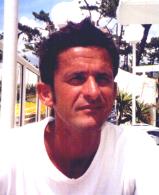 Cornald Maas
Jackie 'Moms' Mabley
(19 March 1894 - 23 May 1975)
American actress and comedienne. She was born as Loretta Mary Aiken in Brevard, North Carolina. Mabley had been raped at the age of eleven by an older black man and then again two years later by the town's white sheriff. Both rapes resulted in pregnancies and the children were given away for adoption. Later she had a daughter, Bonnie, and an adopted son.
Amerikaanse actrice en comedienne. Ze is geboren als Loretta Mary Aiken in Brevard, North Carolina. Mabley werd op elfjarige leeftijd verkracht door een oudere zwarte man en twee jaar later door de blanke sheriff van de stad. Beide verkrachtingen resulteerden in zwangerschappen en de kinderen werden ter adoptie aangeboden. Later kreeg ze een dochter, Bonnie, en adopteerde ze een zoon.
Albums: The funniest woman in the world, Moms Mabley at the UN (1961), Young men si, Old men no, Live at the Apollo, The funny sides of Moms Mabley
Musicals: Miss Bandana (1927), Fast and Furious (1931)
Films: Emperor Jones (1933), Big Timers (1945), Boardinghouse Blues (1948), Killing Diller (1948), Amazing Grace (1974)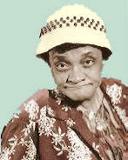 Moms Mabley
Ann-Marie MacDonald
(29 October 1958)
Canadian writer, playwright, director, TV-host and actress, born in Baden Baden, Germany. She studied at the National Theatre School in Montreal. In july 2003 she married her partner Alisa Palmer.
Canadese schrijfster, toneelschrijfster, regisseur, TV-presentatrice en actrice, geboren in Baden Baden, Duitsland. Ze heeft gestudeerd aan de National Theatre School in Montreal. Ze is in juli 2003 getrouwd met haar partner Alisa Palmer.
Books: Fall on your knees / Laten wij aanbidden (1996/1997), Goodnight Desdemona (Good Morning Juliet) (play, 1998) The way the crow flies / De kraaien zullen het zeggen (2003)
TV: Shattered Trust (1993), The babymaker: The Dr. Cecil Jacobson Story (1994), Friends at Last (1995), A taste of Shakespeare (1995), Life and times (CBC, host, 1996), Her Desperate Choice (1996), Too Close to Home (1997)
Film: The wars (1983), Introducing ....Janet (1983), Unfinished Business (1984), I've heard the mermaids singing (1987), Where the Spirit Lives (1989), Where the Heart Is (1990), Paint Cans (1994), Getting Away with Murder (1996), Better than chocolate (1999), Interviews with My Next Girlfriend (short, 2002)


Ann-Marie MacDonald
Luke MacFarlane
(19 January 1980)
Canadian actor and singer, born Thomas Luke MacFarlane, Jr. in London, Ontario. He has a twin sister, Ruth. MacFarlane studied drama at Juilliard in New York City.
Canadese akteur en zanger, geboren als Thomas Luke MacFarlane, Jr. in London, Ontario. Hij heeft een tweelingzus, Ruth. MacFarlane heeft toneel gestudeerd aan Juilliard in New York City.
Theatre: Juvenilia (2003), Where Do We Live (2004), The Busy World Is Hushed (2006-2007)
TV: Tanner On Tanner (2004), Over There (2005), Brothers And Sisters (2006-2008), Supreme Courtships (2007), Iron Road (2008)
Films: Kinsey (2004), Recalled (2006), Trapped Ashes (2006)
Website: lukemacfarlane.org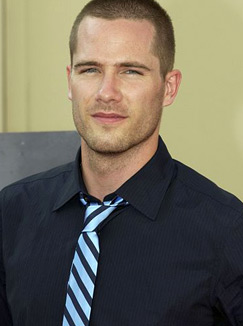 Luke MacFarlane
Ashley MacIsaac
(24 February 1975)
Canadian fiddler and actor, born in Antigonish, Nova Scotia.
Canadese vioolspeler en akteur, geboren in Antigonish, Nova Scotia.
Albums: Close to the floor (1992), A Cape Breton Christmas (1993), Hi, How Are You Today? (1995), Fine, thank you very much (1996), Helters Celtic (1999), Ashley MacIsaac (2003), Live at the Savoy (2003)
Films: First love (1998)
Books: Fiddling with disaster (2003)
Website: www.ashley-macisaac.com

Ashley MacIsaac
Sir Cameron Mackintosh
(17 October 1946)
British theatre entrepreneur and producer, born Cameron Anthony Mackintosh in Enfield, Middlesex. In 1996 Mackintosh was knighted for his services in the British theatre.
Britse theater impresario en producer, geboren als Cameron Anthony Mackintosh in Enfield, Middlesex. In 1996 is Mackintosh geridderd voor zijn verdiensten in het Britse theater.
Theatre: The Reluctant Debutante (1967), Anything Goes (1969), Salad Days (1971), The Card (1973), Godspell, Side by side by Sondheim (1976), Oliver! (1977), Tomfoolery (1980), Cats (1981), Song and dance, Little shop of horrors (1982), Blondell, Abbacadabra (1983), Les Miserables (1985), The phantom of the opera (1986), Follies (1987), Miss Saigon (1989), Five guys named Moe (1990), Moby Dick (1991), Putting it together (1992), Oliver (1994), Martin Guerre (1996), The Fix (1997), Hey Mr. Producer (1998), Oklahoma (1999), The witches of Eastwick (2000), My fair Lady (2001), Mary Poppins (2004), Avenue Q (2006), Oliver! (2008)
Website: www.cameronmackintosh.com


Sir Cameron Mackintosh
Mary MacLane
(1 May 1881 - August 1929)
Canadian writer, born in Winnipeg, Manitoba, as Mary Elizabeth MacLane.
Canadese schrijfster, geboren in Winnipeg, Manitoba, als Mary Elizabeth MacLane.
Books: The Story of Mary MacLane (1902), My friend Annabel Lee (1903), I, Mary MacLane (1917)
Screenplay: Men Who Have Made Love to Me (1917)
Website: www.marymaclane.com/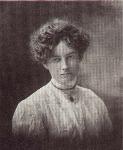 Mary MacLane
Jeangu Macrooy
(6 November 1993)
Surinam singer and songwriter, born in Paramaribo. In 2014 he moved to the Netherlands.
Surinaamse zanger en songwriter, geboren in Paramaribo. In 2014 verhuisde hij naar Nederland.
Albums: Brave Enough (EP, 2016), High On You (2017)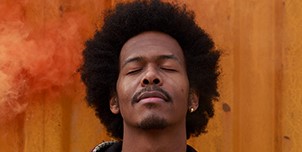 Jeangu Macrooy
Marie Madeleine (a.k.a. Baroness Von Puttkamer)
(4 April 1881 - 27 September 1944)
German writer and poet, born as Marie Madeleine Gunther in Eydtkuhnen ,East Prussia (today Russia). On August 2, 1900, she married General Heinrich Georg Ludwig Freiherr (Baron) von Puttkamer. Three years later she gave birth to her only child, Jesco Gunther Heinrich.
Duitse schrijfster en dichteres, geboren als Marie Madeleine Gunther in Eydtkuhnen ,Oost Pruissen (nu Rusland). Op 2 augustus 1900 trouwde ze met generaal Heinrich Georg Ludwig Freiherr (Baron) von Puttkamer. Drie jaar later werd haar enige kind geboren, Jesco Gunther Heinrich.
Books: Auf Kypros (1900), In Seligkeit und Sunden (1905), Katzen (1910), Krabben (1910), Die rote Rose Leidenschaft (1912), Die drei Nachte, Pantherkatzchen (1915), Taumel (1920)
Rachel Maddow
(1 April 1973)
American radio and television host and political commentator, born in Castro Valley, California as Rachel Anne Maddow.
Amerikaanse Radio- en TV-presentatrice en politiek commentator, geboren in Castro Valley, California als Rachel Anne Maddow.
Radio: The Dave in the Morning Show, Big Breakfast (WRSI), Unfiltered, The Rachel Maddow Show
TV: Tucker, Paula Zahn Now, Race for the White House, Countdown with Keith Olbermann, The Rachel Maddow Show (2008-)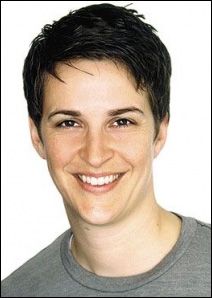 Sven Maes
(27 January 1973)
Belgian DJ, born in Sint-Niklaas. He performs under the names DJ Sven and Svenson. He works together with DJ Johan Gielen as 'Svenson & Gielen'.
Belgische DJ, geboren in Sint-Niklaas. Hij treedt op onder de namen DJ Sven en Svenson. Hij werkt samen met DJ Johan Gielen als 'Svenson & Gielen'.
Albums: The Beauty Of Silence (Svenson & Gielen)
Website: www.svenson.be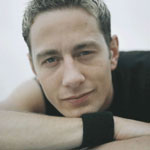 Sven Maes
Maria Maggenti
(1962)
American director and screenwriter, born in Washington, DC, and raised in Europe and Nigeria. She studied philosophy and classics at Smith College and filmmaking at NYU's Tisch School of the Arts.
Amerikaanse regisseuse en scriptschrijfster, geboren in Washington, DC, en opgegroeid in Europe en Nigeria. Ze studeerde filosofie en klassieke literatuur aan het Smith College en film aan NYU's Tisch School of the Arts.
Films (directing): Doctors, Liars & Women (1988), The Love Monster (1990), Waiting for War (1991), Name Day (1993), La Donna e mobile (1994), The Incredibly True Adventure of Two Girls in Love (1995), Puccini for Beginners (2006)
Films (writer): The Incredibly True Adventure of Two Girls in Love (1995), The Love Letter (1999), Puccini for Beginners (2006)
TV (writing): Without a Trace (2003-2004)

Maria Maggenti
Paul Magrs
(12 November 1969)
British writer, born in Jarrow, Tyne and Wear, County Durham. He studied at Lancaster University.
Britse schrijver, geboren in Jarrow, Tyne and Wear, County Durham. Hij heeft gestudeerd aan de Lancaster University.
Books: Marked For Life (1995), Does It Show? (1997), Playing Out (1997), Could It Be Magic? (1998), The Scarlet Empress (1998, a dr.Who novel), The Blue Angel, (1999, a dr.Who novel, with Jeremy Hoad), Pretext Volume 1 (1999, with Julia Bell), Verdigris (2000, a Dr.Who novel), Modern Love (2000), Pretext Volume 2 (2000, edited with Julia Bell), All the Rage (2001), Strange Boy (2002), Hands up! (2003), Aisles (2003), To the Devil - a Diva! (2005)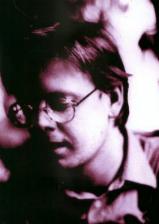 Paul Magrs
George Maharis
(1 September 1938)
American singer and actor, born in Astoria, New York.
Amerikaanse zanger en akteur, geboren in Astoria, New York.
Albums: George Maharis sings! (1962), Portrait in music (1962), Just turn me loose (1963), Where can you go for a broken heart (1963), Make love to me (1964), Tonight you belong to me (1964), New route (live)(1966)
TV: Mr. Peepers, Route 66 (1960-1963, as Buz Murdock), Escape to Mindinao (1968), The monk (1969), The most deadly game (1970, as Jonathan Croft), Murder on flight 502 (1975), Return to Fantasy Island (1977)
Theatre: Deathwatch, The zoo story
Films: The mugger (1958), Exodus (1960), Quick before it melts (1964), Sylvia (1965), The satan bug (1965), The eight day (1967), The happening (1967), Land raiders (1969), Last day of the war (1969), The desperados (1969), Rich man, poor man (1976), Crash of flight 401 (1978), The sword and the sorcerer (1982), The evil within (1994)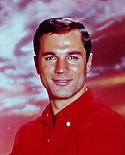 George Maharis
Marjorie Main
(24 February 1890 - 10 April 1975)
American actress, born in Acton, Indiana als Mary Tomlinson. She studied at Franklin College in Franklin, Indiana, and adopted a stage name to avoid embarrassing her father, who was a minister. In 1921 she married Stanley LeFevre Krebs, who died in 1935.
Amerikaanse actrice, geboren in Acton, Indiana als Mary Tomlinson. Ze studeerde aan het Franklin College in Franklin, Indiana en nam een toneelnaam aan om te voorkomen dat haar vader, die predikant was, in verlegenheid zou worden gebracht. In 1921 trouwde ze met Stanley LeFevre Krebs, die in 1935 overleed.
Theatre: Salvation (1928), Scarlet Sister Mary (1930), Ebb Tide (1931), Music in the Air (1932), Jackson White (1935), Dead End (1935), The Women (1936)
Films: A House Divided (1931), Hot Saturday (1932), Take a Chance (1933), Art Trouble (1934), Crime Without Passion (1934), Music in the Air (1934), Naughty Marietta (1935), Love in a Bungalow (1937), Stella Dallas (1937), Dead End (1937), The Man Who Cried Wolf (1937), The Wrong Road (1937), The Shadow (1937), City Girl (1938), Boy of the Streets (1938), Penitentiary (1938), King of the Newsboys (1938), Test Pilot (1938), Three Comrades (1938), Romance of the Limberlost (1938), Prison Farm (1938), Little Tough Guy (1938), Under the Big Top (1938), Too Hot to Handle (1938), There Goes My Heart (1938), Girls' School (1938), Lucky Night (1939), They Shall Have Music (1939), The Angels Wash Their Faces (1939), The Women (1939), Another Thin Man (1939), Two Thoroughbreds (1939), I Take This Woman (1940), Women Without Names (1940), Dark Command (1940), Turnabout (1940), Susan and God (1940), The Captain Is a Lady (1940), Wyoming (1940), The Wild Man of Borneo (1941), The Trial of Mary Dugan (1941), Barnacle Bill (1941), A Woman's Face (1941), The Shepherd of the Hills (1941), Honky Tonk (1941), The Bugle Sounds (1941), We Were Dancing (1942), The Affairs of Martha (1942), Jackass Mail (1942), Tish (1942), Tennessee Johnson (1942), Heaven Can Wait (1943), Johnny Come Lately (1943), Rationing (1944), Meet Me in St. Louis (1944), Gentle Annie (1944), Murder, He Says (1945), The Harvey Girls (1946), Undercurrent (1946), Bad Bascomb (1946), The Show-Off (1946), The Egg and I (1947), The Wistful Widow of Wagon Gap (1947), Feudin', Fussin' and A-Fightin' (1948), Ma and Pa Kettle (1949), Big Jack (1949), Ma and Pa Kettle Go to Town (1950), Summer Stock (1950), Mrs. O'Malley and Mr. Malone (1951), Mr. Imperium (1951), Ma and Pa Kettle Back on the Farm (1951), The Law and the Lady (1951), It's a Big Country (1951), A Letter from a Soldier (1951), The Belle of New York (1952), Ma and Pa Kettle at the Fair (1952), Ma and Pa Kettle on Vacation (1953), Fast Company (1953), The Long, Long Trailer (1954), Ma and Pa Kettle at Home (1954), Rose Marie (1954), Ricochet Romance (1954), Ma and Pa Kettle at Waikiki (1955), The Kettles in the Ozarks (1956), Friendly Persuasion (1956), The Kettles on Old MacDonald's Farm (1957)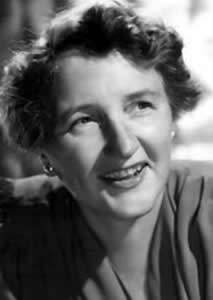 Marjorie Main
Peter Mandelson
(21 October 1953)
British former secretary of state for Trade and Industry, born as Peter Benjamin Mandelson in London. He was educated at Hendon Senior High School and St. Catherine's in Oxford.
Britse voormalige staatssecretaris van Handel en Industrie, geboren in Londen als Peter Benjamin Mandelson. Hij heeft zijn opleiding gedaan aan de Hendon Senior High School en St Catherine's in Oxford.


Peter Mandelson
Hans van Manen
(11 July 1932)
Dutch dancer, choreographer and photographer, born in Amstelveen. He got his dancing education from Sonia Gaskell. In 1952 he started as a dancer with the 'Ballet van de Nederlandse Opera'. He has worked for the 'Nederlands Dans Theater' (NDT) and 'Het Nationale Ballet'.
Nederlandse danser, choreograaf en fotograaf, geboren in Amstelveen. Hij heeft een dansopleiding gevolgd bij Sonia Gaskell. In 1952 begon hij als danser bij het Ballet van de Nederlandse Opera. Van Manen heeft gewerkt bij het 'Nederlands Dans Theater'(NDT) en 'Het Nationale Ballet'. In 2000 ontving hij de Erasmusprijs.
Choreographies: Feestgericht, De maan in de trapeze, Snippers (1970), Squares, GrosseFluge, Vijf tango's, Adagio Hammerklavier, Four Schumann Pieces, Live
Film: Les Collants Noirs/Black tights (1960)
Biography: Hans van Manen, leven en werken (1997, by Eva van Schaik)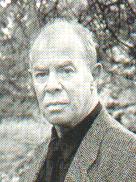 Hans van Manen
Irshad Manji
(1962)
Canadian journalist and writer, born in Uganda. In 1972 she and her family fled to Canada.
Canadese journaliste en schrijfster, geboren in Uganda. In 1972 vluchtte ze met haar familie naar Canada.
Books: Risking Utopia, The trouble with Islam/Het Islamdilemma (2004)
Website: www.muslim-refusenik.com/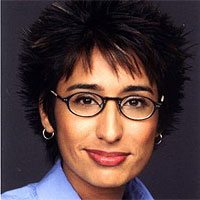 Irshad Manji
Erika Mann
(9 November 1905 - 27 August 1969)
German writer and actress, born in München as Erika Julia Hedwig Mann. She was the daughter of writer Thomas Mann (Death in Venice) and sister of gay writer Klaus Mann. Erika Mann married twice, to gay actor Gustaf Grundgens (July 24, 1926 - 1929) and to British gay poet W.H. Auden (June 15, 1935).
Duitse schrijfster en actrice, geboren in München als Erika Julia Hedwig Mann. Ze was de dochter van schrijver Thomas Mann (Death in Venice) en de zus van de homoseksuele schrijver Klaus Mann. Erika Mann is twee getrouwd, met de homoseksuele akteur Gustaf Grundgens (24 juli 1926 - 1929) en met de Britse homoseksuele dichter W.H. Auden (15 juni 1935).
Books: Rundherum (1929), Jans Wunderhündchen (1931), Stoffel fliegt übers Meer (1932), Blitze überm Ozean, Muck, der Zauberonkel (1934), A gang of ten (1942), Die Zugvögel (1953)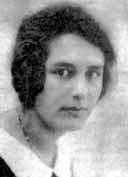 Erika Mann
Klaus Mann
(18 November 1906 - 22 May 1949)
German writer, born in München. He is the son of writer Thomas Mann (Death in Venice) and brother of writer and actress Erika Mann (see above). He attempted suicide in july 1948 and succeeded in 1949 after taking an overdose of sleeping tablets.
Duitse schrijver, geboren in München. Hij was de zoon van schrijver Thomas Mann (Death in Venice) en de broer van schrijfster en actrice Erika Mann (zie boven). In juli 1948 deed hij een zelfmoordpoging en slaagde erin in 1949 door het nemen van een overdosis slaaptabletten.
Books: Der fromme Tanz (1926), Rundherum (1929), Die Sammlung (1933), Flucht in den Norden (1934), Symphonie Pathétique (1935), Mephisto (1936), Der Vulkan (1939)


Klaus Mann
Patty Manning
American Elvis-impersonator, who performs as Patty Elvis.
Amerikaanse Elvis-imitator, die optreedt als Patty Elvis.
Website: www.pattyelvis.com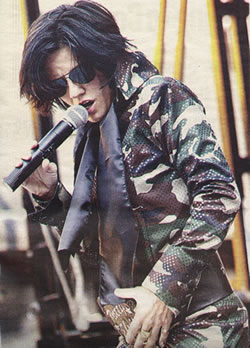 Patty Manning as Patty Elvis
Rosemary Manning
(1911-1988)
British writer, born in Dorset as Rosemary Joy Manning. She studied at Royal Holloway College from 1930 to 1933.
Britse schrijfster, geboren in Dorset als Rosemary Joy Manning. Ze studeerde aan het Royal Holloway College van 1930 tot 1933.
Books: Green Smoke (1957), Dragon In Danger (1959), Look, Stranger (1960), The Dragon's Quest (1961), The Chinese Garden (1962), A Time and A Time (1971), The Dragon In The Harbour (1980), A Corridor of Mirrors (1987)
Toon Mans
Dutch politician and mayor of the city op Hillegom.
Nederlandse politicus en burgemeester van Hillegom.


Toon Mans
Katherine Mansfield
(14 October 1888 - 9 January 1923)
New Zealand writer, born as Kathleen Beauchamp in Tinakori Rd, Wellington. She studied at Queen's College in London, England. Back in New Zealand in 1908 she studied typing and bookkeeping at Wellington Technical College. In 1910 she returned to London. Mansfield died in France.
Nieuw Zeelandse schrijfster, geboren als Kathleen Beauchamp in Tinakori Rd, Wellington. Ze studeerde aan het Queens College in Londen, Engeland. Toen ze terug was in Nieuw Zeeland studeerde ze in 1908 typen en boekhouding aan het Wellington Technical College. In 1910 keerde ze terug naar Londen. Mansfield is in Frankrijk overleden.
Books: Collected Letters of Katherine Mansfield 1888-1917 (1984), The Collected Letters of Katherine Mansfield 1918-1919 (1986), The Collected Letters of Katherine Mansfield 1919-1920 (1993), The Collected Letters of Katherine Mansfield, Vol. 4 (1996)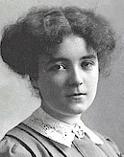 Katherine Mansfield
Joe Mantello
(27 December 1962)
American actor and film and theatre director. He was born in Rockford, Illinois, and studied at the North Carolina School of the Arts.
Amerikaanse akteur en film- en theaterregisseur. Hij is geboren in Rockford, Illinois en studeerde aan de North Carolina School of the Arts.
Films (acting): Cookie (1989)
Films (directing): Longtime Companion (1991), Love! Valour! Compassion! (1997)
Theatre (acting): Angels in America (1993-1994), The Baltimore Waltz
Theatre (directing): What's Wrong With This Picture? (1994), Love! Valour! Compassion! (1995), Proposals (1998), bash, The Vagina Monologues, Another American: Asking and Telling, The Mineola Twins, Corpus Christi, Mizlansky/Zilinsky or Schmucks, Blue Window, God's Heart, The Santaland Diaries, Snakebit, Fat Men in Skirts, Three Hotels, Imagining Brad, Design for Living (2001), An Evening With Mario Cantone (2002), Frankie and Johnny in the Clair de Lune (2002-2003), Take me out (2003), Wicked (2003)


Joe Mantello
José Mantero
Spanish Catholic priest of the Andalusian town of Valverde del Camino. He came out in 2002 in an interview in the Spanish gay magazine Zero and was the first Spanish priest to come out.
Spaanse katholieke priester in het Andalusische stadje Valverde del Camino. Hij kwam in 2002 voor zijn homoseksualiteit uit in een interview in het Spaanse homotijdschrift Zero en was de eerste Spaanse priester die openlijk voor zijn homo-zijn uitkwam.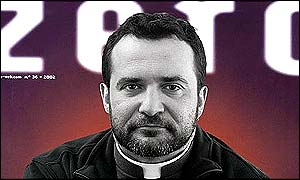 José Mantero
Rosa Manus
(20 August 1881 - 28 April 1943)
Dutch feminist and co-founder of the International Archive for the women movement, born as Rosette Susanna Manus in Amsterdam. She was killed by the Nazis in Ravensbrück.
Nederlandse feministe en mede-oprichtster van het Internationale Archief voor de Vrouwenbeweging, geboren als Rosette Susanna Manus in Amsterdam. Zij is in Ravensbrück door de Nazi's omgebracht.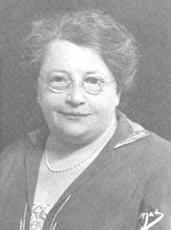 Rosa Manus
Alec Mapa
(10 July 1965)
American actor, writer and activist, born in San Francisco, California.
Amerikaans akteur, schrijver en activist, geboren in San Francisco, Californië.
Theatre: M. Butterfly, The Whitelands Trilogy, I remember Mapa (solo performance, 1997 - 2002), Timon of Athens, Pointless (solo, 1999), A little hotel on the side, A language of their own, Dogeaters (2001), Wonderland, Drama
TV: Some of my best friends (2001), Half & Half (2002)
Films: A new life (1988), Bright lights, big city (1988), The substance of fire (1996), Playing by heart (1998), Who's your daddy (2003), Falling off the verge (2003), Connie and Carla (2004), Hard pill (2005)


Alec Mapa
Robert Mapplethorpe
(4 November 1946 - 9 March 1989)
American photographer, born in Queens, New York City. Mapplethorpe died of Aids.
Amerikaanse fotograaf, geboren in Queens, New York City. Mapplethorpe is aan Aids overleden.
Books: Some women (1989)
Website: www.mapplethorpe.org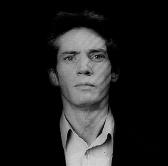 Robert Mapplethorpe
Elisabeth Marbury
(19 June 1856- 22 January 1933)
American theatrical and literary agent, born in New York.
Amerikaanse vertegenwoordiger op theater- en literair gebied, geboren in New York.


Elisabeth "Bessie" Marbury
David March
(18 February 1925 - 25 August 1999)
British theatre and radio actor, born in Leamington Spa, Warwickshire.
Britse theater- en radio-akteur, geboren in Leamington Spa, Warwickshire.
Radio: Nine Days Wonder (1953), Mrs Dales Diary (1953), The Dog Collar (1958-1959), Sherlock Holmes v Dracula (1981), Mr Norris Changes Trains (1984)
Theatre: Antony and Cleopatra, Othello, Dream, Troilus and Cressida, Point of Departure, He Who Gets Slapped, Stories and Designs, Oedipus, The Square (1964)
Jürgen Marcus
(6 June 1948 - May 2018)
German singer, born in Herne as Jürgen Beumer.
Duitse zanger, geboren in Herne als J&uumlrgen Beumer.
Hits: Eine neue Liebe ist wie ein neues Leben (1972), Ein Festival der Liebe (1973), Schmetterlinge können nicht weinen (1973)
Albums: Heut haun wir auf dei Pauke (1972), Ein Festival der Liebe (1973), Der Grand Prix d′amour (1974), Premiere (1975), Ein Lied zieht hinaus in die Welt (1975), Ich bin Jürgen (1976), Der Tingler singt für euch alle (1976), Das weiß die ganze Nachbarschaft (1977), Die Uhr geht vor – du kannst noch bleiben (1977), Jürgen Marcus (1978), Ein Teil von mir (1979), Portrait (1980), Engel der Nacht (1981), Ich will dich so wie du bist (1982), Ich glaub an die Welt (2004), Zeit-Reif (2011)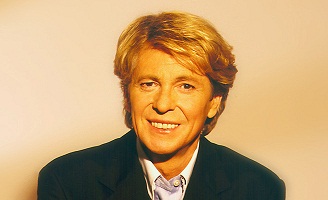 Jürgen Marcus
Miriam Margolyes
(18 May 1941)
British actress, born in Oxford. She studied at Cambridge University.
Britse actrice, geboren in Oxford. Ze heeft aan Cambridge University gestudeerd. Theatre: Any Woman Can (1975), Meet My Mother (1975), The White Devil (1976), Gertrude Stein and a Companion (1984), Orpheus Descending (1989), Dickens' Women (1989), The Cherry Orchard (1999), Vagina Monologues (2001), The killing of sister George, The Importance of Being Earnest, Wicked (2006)
TV: Blackadder (as Enfenta), A Little Princess (1986), The Fool of the World and the Flying Ship (1990), The Lives and Loves of a She Devil (1990), Vanity Fair
Films: Rime of the Ancient Mariner (1976), The Battle of Billy's Pond (1976), The apple (1980), The Awakening (1980), Yentl (1983), Little shop of horrors (1986), Little Dorrit (1988), Pacific Heights (1990), As You Like It (1992), Ed and his dead mother (1993), Babe (1995), James and the giant peach (1996), Different for girls (1996), Romeo and Juliet (1996), Magnolia (1999), End of Days (1999), Sunshine (2002), Harry Potter and the chamber of secrets (2002, as professor Sprout), Alone (2002), Plots with a View (2002), Chasing liberty (2004), The life and death of Peter Sellers (2004), Ladies in Lavender (2004), Being Julia (2004), Modigliani (2004)
Commercial: Cadbury's (voice Caramel bunny)

Miriam Margolyes
Ayaz Marhoni
(- 19 July 2005)
Iranian youth, who was hanged in Mashhad, Iran, when he was 18 years old. He and Mahmoud Asgari were convicted because they were gay. They were held prison for fourteen months before their execution and during their imprisoment they were tortured. They were punished before with 226 whiplashes.
This is my place to honour these guys and to protest the killing of gay and lesbian people!
Iraanse jongeling, die in Mashhad, Iran, werd opgehangen toen hij 18 jaar was. Hij en Mahmoud Asgari werden veroordeeld om ze homoseksueel waren. Ze werden 14 maanden voor hun executie gevangen gehouden en tijdens hun gevangenschap werden ze gemarteld. Ze werden eerder gestraft met 226 zweepslagen.
Dit is mijn plek om deze jongens eer te bewijzen en te protesteren tegen het doden van homoseksuele mensen (m/v)!
Marilyn
(3 November 1962)
British singer, born in Kingston, Jamaica, as Peter Robinson. When he was around four years old, he and his mother moved to Hertfordshire, England.
Britse zanger, geboren in Kingston, Jamaica, als Peter Robinson. Toen hij onegveer 4 jaar oud was, verhuisde hij met zijn moeder naar Hertfordshire, Engeland.
Hits: Calling Your Name (1983), Cry And Be Free (1984), You Don't Love Me (1984)
Album: Despite Straight Lines (1984)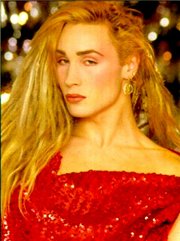 Marilyn
Marilyn's boys
German gay popgroup. See Ruan Ratnatunga, Jeremy Gollege, Andrim Emini, Rico Hoffman and Yves Steinhauer.
Duitse homoseksuele popgroep. Zie Ruan Ratnatunga, Jeremy Gollege, Andrim Emini, Rico Hoffman en Yves Steinhauer.
Mirella van Markus
(5 January 1977)
Dutch TV-host, born in Zeist. She studied Communication Science at the University of Amsterdam.
Nederlandse TV-presentatrice, geboren in Zeist. Ze heeft Communicatiewetenschap gestudeerd aan de Universiteit van Amsterdam.
TV: Vrijheid Blijheid (RTV Noord-Holland, 2004), Shoot (RTV Noord-Holland), Goedemorgen Nederland (KRO, 2006-)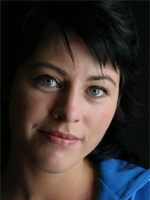 Mirella van Markus
Christopher Marlowe
(6 February 1564 - 30 May 1593)
British playwright and poet, born in Canterbury, Kent. His play Edward II was the first English play to deal openly with homosexuality.
Britse toneelschrijver en dichter, geboren in Canterbury, Kent. Zijn toneelstuk Edward II was het eerste Engelse toneelstuk waarin openlijk homoseksualiteit werd besproken.
Plays: Edward II, Tamburlaine the Great, The Jew of Malta, Edward the Second, Doctor Faustus, The Massacre at Paris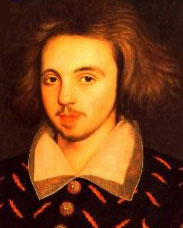 Christopher Marlowe
Dalal Marouf
Dutch singer/songwriter, born in Algeria. She grew up in the Dutch city of Maastricht. From 1991 to 1995 she was gitarist of popgroup Nasty Girls. Later she was member of the Dalal Marouf Band and Groove the Princess.
Nederlandse zangeres en liedjeschrijfster, geboren in Algerije. Ze groeide op in Maastricht. Van 1991 tot 1995 was ze gitariste bij de popgroep Nasty Girls. Later werd ze lid van de Dalal Marouf Band en van Groove the Princess.
Album: Trust
Website: www.dalalmarouf.nl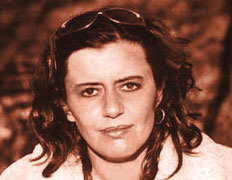 Dalal Marouf
Gordon Marsden
(28 November 1953)
British politician, born in Manchester. He came out in june 1998.
Britse politicus, geboren in Manchester. Hij kwam publiekelijk voor zijn homoseksualiteit uit in juni 1998.

Gordon Marsden
Rob Marshall
(17 October 1960)
American choreographer and director, born in Madison, Wisconsin. He studied at Carnegie Mellon University.
Amerikaanse choreograaf en regisseur, geboren in Madison, Wisconsin. Hij studeerde aan Carnegie Mellon University.
TV (choreographer): Annie (1999)
Films (choreographer): Victor/Victoria (1995), Chicago (2002)
Films (director): Chicago (2002)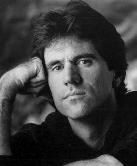 Rob Marshall
Fred Martens
Dutch politican for D66.
Nederlandse politicus voor D66.


Fred Martens
Patrick Martens
(4 April 1978)
Dutch actor and TV presenter, born in Breda.
Nederlandse akteur en TV-presentator, geboren in Breda.
TV: Goede Tijden Slechte Tijden (1999-2001, as Morris Fischer), Zoop (2004-2006, as Mike Bosboom), Supernick (2007-), Wie Is De Mol (2008), De Ballen (2009-), Wolfseinde (2010)
Films: Zoop in Afrika (2005), Zoop in India (2006), Zoop in Zuid-Amerika (2007)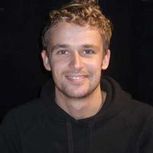 Patrick Martens
Ricky Martin
(24 December 1971)
Puerto Rican pop singer and actor, born as Enrique Martin Morales in San Juan, Puerto Rico. He was a member of Latin boyband Menudo from 1984 to 1989. In 1990 he started his solo career. In August 2008, Martin became the father of twin boys, named Matteo and Valentino. The babies were born by a surrogate mother.
Puerto Ricaanse popzanger en akteur, geboren als Enrique Martin Morales in San Juan, Puerto Rico. Hij was lid van de Latin jongensgroep Menudo van 1984 tot 1989. In 1990 startte hij als solozanger. In augustus 2008 werd Martin vader van een tweeling, Matteo en Valentino. De babies werden geboren met behulp van een draagmoeder.
Hits: Maria (1995), La Bomba (1998), La Copa de la Vida (1998), Livin' La Vida Loca (1999), Shake Your Bon Bon (1999), She Bangs (2000)
Albums: Ricky Martin (1991), Me Amarás (1993), A Medio Vivir (1995), Vuelve (1998), Ricky Martin (1999), Sound Loaded (2000), Almas del Silencio (2003), Life (2005), MTV Unplugged (2006), Black & White Tour (2007), Musica + Almo + Sexo (2011)
Theatre: Les Miserables (as Marius, 1996, New York). Evita (2012, as Che)
TV: Alcanzar Una Estrella (1990-1991), General Hospital (1994), Barefoot In Paradise (1996), Glee (2012)
Biography: Me (2010)
Website: www.rickymartin.com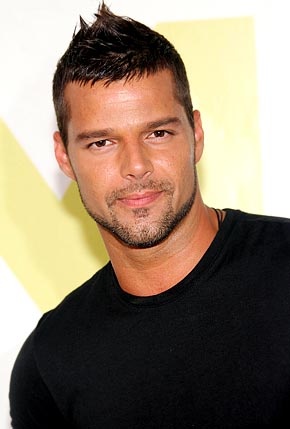 Ricky Martin
Paula Martinac
(30 July 1954)
American writer, born in Pittsburgh, Pennsylvania.
Amerikaanse schrijfster, geboren in Pittsburgh, Pennsylvania.
Books: The one you call sister: New Women's Fiction (1989), Voyages out (1989), Out of time (1990), Home movies (1993), k.d. Lang (1996), Chicken (1997), The Queerest Places: A Guide to Gay and Lesbian Historic Sites (1997), The Lesbian and Gay Book of Love and Marriage : Creating the Stories of Our Lives (1998)


Paula Martinac
Jacques Martineau
(8 July 1963)
French director and screenwriter, born in Montpellier. He works together with his partner Olivier Ducastel.
Franse regisseur en screenwriter, geboren in Montpellier. Hij werkt samen met zijn partner Olivier Ducastel.
Films: Jeanne et le Garcon Formidable (1998), Drôle de Félix (1999), Ma Vaie Vie a Rouen (2002), Crustaces et Coquillages (2005), Nes en 68 (2008)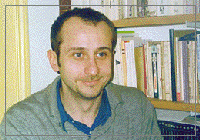 Jacques Martineau
Conchita Martinez
(16 April 1972)
Spanish tennisplayer, born in Monzon, Huesca.
Spaanse tennisster, geboren in Monzon, Huesca.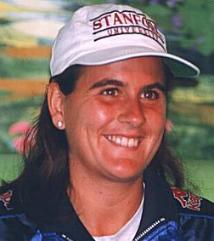 Conchita Martinez
Fred C. Martinez
(15 March 1985 - 16 June 2001)
American Colorado student, who was beaten to death because he was gay. F.C., as he was called, was described as "two-spirited", a Native American term for someone who embraces a gender identity that differs from his or her sex or who is attracted to members of the same sex. Martinez was a Navajo.
Amerikaanse student uit Colorado, die doodgeslagen is omdat hij homo was. F.C., zoals hij genoemd werd, werd beschreven als "two-spirited" (twee-geesten bezittend), een term die de oorspronkelijke bewoners van Amerika (indianen) gebruiken voor iemand die een identiteit gebruikt die verschilt van zijn of haar sexe of voor iemand die zich aangetrokken voelt tot iemand van het zelfde geslacht. Martinez was een Navajo-indiaan.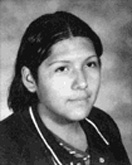 F.C. Martinez
Steve Martland
(10 October 1959)
British composer, born in Liverpool. He studied composition at Liverpool University and in the Netherlands with Louis Andriessen.
Brits componist, geboren in Liverpool. Hij studeerde muziek componeren aan Liverpool University en in Nederland bij Louis Andriessen.

Steve Martland
Angela Mason
(9 August 1944)
British gay rights campaigner, born as Angela Weir. In 1985 Mason had a daughter.
Britse voorvechtster van homorechten, geboren als Angela Weir. In 1985 heeft Mason een dochter gekregen.


Angela Mason
Valerie Mason-John
(22 November 1962)
British author, performer and conflict resolution trainer, born in Cambridge. She is also know as Queenie.
Britse schrijfster, performer en trainer in het oplossen van conflicten, geboren in Cambridge. Ze is ook bekend onder de naam Queenie.
Books: Detox Your Heart (2006), Broken Voices – Ex Untouchable Women Speak Out (2008)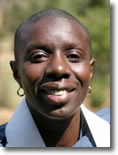 Valerie Mason-John
Leonide Massine
(9 August 1896 - 15 March 1979)
Russian dancer and choreographer, born in Moscow as Leonid Fyodorovich Myasin. He was choreographer at the Ballet Russes from 1915-1921 and lover of it's impresario Sergei Diaghilev from 1914-1921. He later went to the United States and choreographed for the Ballet Russe de Monte Carlo (1932-1939) and the American Ballet Theatre.
Russische danser en choreograaf, geboren in Moskou als Leonid Fyodorovich Myasin. Hij was choreograaf bij het Ballet Russes van 1951-1921 en had van 1914 tot 1921 een relatie met de impresario Sergei Diaghilev. Later ging hij naar de Verenigde Staten en werd choreograaf bij het Ballet Russe de Monte Carlo (1932-1939) en het American Ballet Theatre.


Leonide Massine
Ivan Massow
(1967)
British businessman and political activist. He was born as Ivan Field.
Britse zakenman en politicus. Hij is geboren als Ivan Field.


Ivan Massow
Frank van der Mast
Dutch radio-DJ for AVRO radio. See his real name: Jan de Hoop.
Nederlandse radio-DJ bij de AVRO. Zie zijn echte naam: Jan de Hoop.
Heather Matarazzo
(10 November 1982)
American actress, born on Long Island, New York as Heather Amy Matarazzo. On February 7, 2006, Heather Matarazzo was the 1500th person I added to my A-Z.
Amerikaanse actrice, geboren op Long Island, New York als Heather Amy Matarazzo. Op 7 februari 2006 was Heather Matarazzo de 1500ste persoon die ik in mijn ABC zette.
TV: Townies (1996), Roseanne (1997)
Films: Welcome to the Dollhouse (1995), Arresting Gena (1997), Hurricane (1997), The Devil's Advocate (1997), The Deli (1997), Strike! (1998), 54 (1998), Cuisine américaine (1998), Getting to Know You (1999), Penance (1999), Cherry (1999), Blue Moon (2000), Scream 3 (2000), Company Man (2000), The Princess Diaries (2001), Sorority Boys (2002), The Pink House (2003), Home of Phobia (2004), Saved! (2004), The Princess Diaries 2: Royal Engagement (2004), Believe In Me (2005), Hostel: Part II (2007)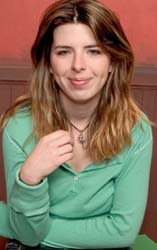 Heather Matarazzo
Sean Mathias
British actor, writer and stage and screen director, born in Swansea, South Wales, as Sean Gerard Mathias.
Britse akteur, schrijver en toneel- en filmregisseur, geboren in Swansea, Zuid Wales, als Sean Gerard Mathias.
Films: Don't Worry, we'll think of a title (1966), Bio-drome (1996), Chasing Amy (1997), Bent (1997)
TV (acting): Survivors (1977), Minder (1982)
Theatre (directing): A Little Night Music (1995), Antony & Cleopatra, Suddenly last summer (1999)
Books: Manhattan Mourning (1988)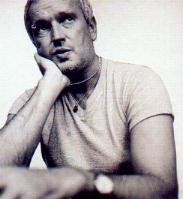 Sean Mathias
Johnny Mathis
(30 September 1935)
American singer, born in Gilmer, Texas and raised in San Francisco. His real name is John Royce Mathis. Mathis' 1958 album 'Greatest hits' spent 490 continious weeks in the American Album charts which brought him in the Guinness Book of World Records.
Amerikaanse zanger, geboren in Gilmer, Texas en opgegroeid in San Francisco. Zijn echte naam is John Royce Mathis. Mathis' album 'Greatest hits' uit 1958 bleef 490 weken lang in de Amerikaanse Album hitlijst staan, wat hem een plaats opleverde in het Guinness Book of World Records.
Hits: It's not for me to say (1957), A certain smile (1958), I'm stone in love with you (1975), Too much too little too late (1978), Gone gone gone (1981)
Albums: A new sound in popular song (1956), Wonderful, Wonderful (1957), Warm (1957), Greatest Hits (1958), Merry Christmas (1958), More Greatest Hits (1959), I'll buy you a star (1961), Johnny (1963), Love story (1971), Killing me softly with her song (1973), You light up my life (1978), That's what friends are for (1978), Friends in love (1982), A special part of me (1984), The Hollywood musicals (1986), Love songs (1988), In a sentimental mood (1990), All about love (1996), The Global Masters (1997), Because you loved me (1998), Christmas is ... (1999), Mathis on Broadway (2000), The Essential Johnny Mathis (2004), A Night To Remember (2008)
Website: www.johnnymathis.com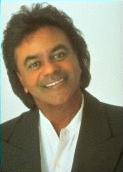 Johnny Mathis
Armistead Maupin
(13 May 1944)
American writer, born in Washington, D.C., who wrote 'Tales of the city' series. The first three books (Tales of the city, More tales of the city and Further tales of the city) were filmed for television with a.o. Olympia Dukakis. The musical "Tales of the City" will have its world premiere at the American Conservatory Theater in San Francisco in June 2011.
Amerikaanse schrijver, geboren in Washington, D.C., die de serie boeken "Tales of the city" heeft geschreven. De eerste drie boeken uit deze serie (Tales of the city, More tales of the city en Further tales of the city zijn voor TV verfilmd en de eerste serie is in Nederland door de VPRO uitgezonden. In de hoofdrol o.a. Olympia Dukakis. De musical "Tales of the City" zal in juni 2011 zijn wereldpremiere beleven in het American Conservatory Theater in San Francisco.
Books: Tales of the city (1980), More tales of the city, Further tales of the city, Babycakes, Significant others, Sure of you, The night listener (2000), Michael Tolliver lives (2007), Mary Ann In Autumn (2010)
Website: www.armisteadmaupin.com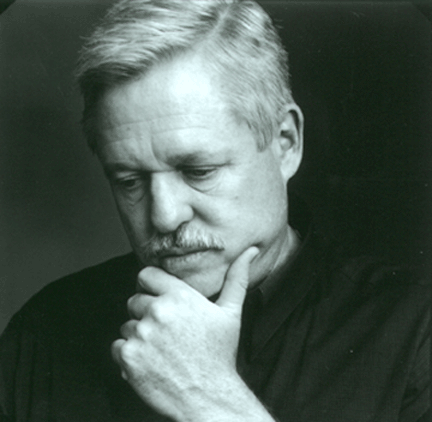 Armistead Maupin
Mademoiselle Maupin
(1670-1707)
French opera singer, born as Julie d'Aubigny. She made her debut in l'Opéra de Paris in 1690.
Franse operazangeres, geboren als Julie d'Aubigny. Ze maakte haar debut in l'Opéra de Paris in 1690.
Theatre: Cadmus et Hermione (1690), Medus (1702), Tancrede, La Venitienne (1705)
Amelie Mauresmo
(5 July 1979)
French tennis-player, born in Saint Germain en Laye. She lives in Switzerland.
Franse tennisster, geboren in Saint Germain en Laye. Ze woont in Zwitserland.
Website: www.amelie-mauresmo.com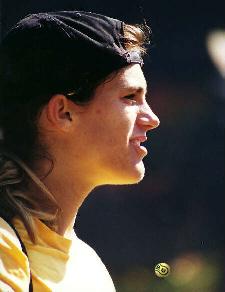 Amelie Mauresmo
Elsa Maxwell
(24 May 1883 - 1 November 1963)
American writer, Radio and TV-hostes and columnist, born in Keokuk, Iowa. Maxwell was also known for organizing parties for prominent social figures.
Amerikaanse schrijfster, radio- en TV-presentatrice en columniste, geboren in Keokuk, Iowa. Maxwell was ook bekend door het organizeren van feesten van prominente bekende personen.
Films: Elsa Maxwell's Hotel for Women (1939), The Lady and the Lug (1940), Stage Door Canteen (1943)
Radio: Elsa Maxwell's Party Line (1942-?)
Books: R.S.V.P. (1954), How to Do It; The Lively Art of Entertaining (1957)


Elsa Maxwell
John Maybury
(25 March 1958)
British film and music-video director and screenwriter, born in London.
Britse film- en music-videoregisseur en screenwriter, geboren in Londen.
Films: The court of miracles (1982), Man to man (1992), Genetron (1996), Love is the devil (1998), Marlowe (2004), The Jacket (2005), The Edge of Love (2008)
Music video's: Nothing compares 2U (Sinead O'Connor), Walk On By (Gabrielle, 1997)


John Maybury


Click here to go to the third part of the "M" of my alphabet