Part two of the "M" of my A-Z
(Back) to my home page
Colin McAllister
(10 January 1968)
British journalist, interior designer and together with his partner Justin Ryan TV-host of several programs. Colin Lewis McAllister was born in Glasgow. He studied at the Central College of Commerce and worked for Glasgow City Council. He met Ryan in April 1985. On 15 February 2008, they had a private civil partnership ceremony in London followed by a Caribbean honeymoon.
Britse journalist, interieurontwerper en samen met zijn partner Justin Ryan TV-presentator van verschillende programma's. Colin Lewis McAllister is in Glasgow geboren. Hij heeft aan het Central College of Commerce gestudeerd en heeft gewerkt voor de Glasgow City Council. Hij ontmoette Ryan in april 1985. Op 15 Februari 2008 hadden ze een privé partnerschapsregistratie in Londen, waarna ze een huwelijksreis maakten naar de Caribbean.
TV: Trading up, Trading up in the sun, Million Pound Property Experiment, How no to decorate, The farm, 3 Celebs and A Baby
Books: The Million Pound Property Experiment: How to Make Money from Your Home (2003), How not to decorate (2005), Colin and Justin's Home Heist Style Guide - How To Create The Perfect Home (2008)
Website: colinandjustin.tv/


Colin McAllister
David McAlmont
(2 May 1967)
British singer born in Croydon. In 1978 his mother took him and his sister to Guyana. In 1987 he returned to London.
Britse zanger, geboren in Croydon. In 1978 nam zijn moeder hem en zijn zus mee naar Guyana. In 1987 keerde hij terug naar Londen.
Albums: McAlmont (1994), The Sound of ...McAlmont & Butler (1996), A Little Communication (1998), A little Communication (2003), Set one: You go to my Head (2005)
Website: http://davidmcalmont.co.uk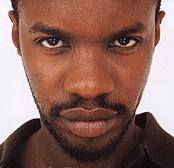 David McAlmont
Donnachadh McCarthy
(1959)
British politician for the Liberal Democrats. He studied anatomy, physiology and biochemistry at the National University of Ireland. After University, he pursued a ballet career, performing with the Dublin City Ballet, Vienna Theatre Ballet and the Royal Opera Ballet.
Britse politicus voor de Liberal Democrats. Hij heeft anatomie, fysiologie en biochemie gestudeerd aan de National University of Ireland. Na zijn studie begon hij aan een balletcarriere en heeft opgetreden met het Dublin City Ballet, het Vienna Theatre Ballet en het Royal Opera Ballet.
Website: www.cix.co.uk/~dmccarthy/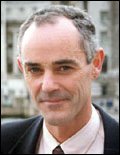 Donnachadh McCarthy
Alistair McCartney
(1971)
Australian writer and performer, born in Perth. He's partner to American playwright and performer Tim Miller.
Australische schrijver en performer, geboren in Perth. Hij is de partner van de Amerikaanse toneelschrijver en performer Tim Miller.
Books: The End Of The World Book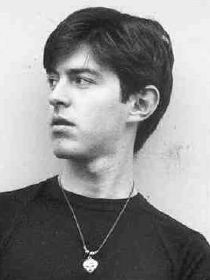 Alistair McCartney
Donna McCaul
Irish singer and together with her brother Joseph duo Donna and Joe. She was born in Athlone, County Westmeath. The duo represented Ireland in the 2005 Eurovision Song Contest with the song 'Love'. Donna is also singer with The Doc Carroll Band.
Ierse zangeres en samen met haar broer Joseph is zij duo Donna and Joe. Ze is geboren in Athlone, County Westmeath. Het duo vertegenwoordigde Ierland in het Eurovisie Song Festival in 2005 met het liedje 'Love'. Donna zingt ook bij The Doc Carroll Band.
Hits: Love (2005)


Donna and her brother Joe
Stephen McCauley
(26 June 1955)
American writer, born in Woburn, Massachusets.
Amerikaanse schrijver, geboren in Woburn, Massachusetts.
Books: The Object Of My Affection (1987), The Easy Way Out (1992), The Man Of The House (1996), True Enough (2001), Alternatives To Sex (2006)
Website: www.stephenmccauley.com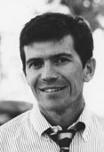 Stephen McCauley
Carson McCullers
(19 February 1917 – 29 September 1967)
American bisexual writer and playwright, born as Lula Carson Smith in Columbus, Georgia. From 1937 to 1941 she was married to writer Reeves McCullers. Both had homosexual relationships. In 1945 she remarried Reeves, but in 1953 he killed himself in their hotel in Paris.
Amerikaanse biseksuele schrijfster en toneelschrijfster, geboren als Lula Carson Smith in Columbus, Georgia. Ze was van 1937 tot 1941 getrouwd met de schrijver Reeves McCullers. Ze hadden beide homoseksuele affaires. In 1945 hertrouwde ze met Reeves, maar in 1953 pleegde hij zelfmoord in hun hotel in Parijs.
Books: The Heart Is a Lonely Hunter (1940), Reflections in a Golden Eye (1941), The Member of the Wedding (1946), The Ballad of the Sad Cafe (1951), Clock Without Hands (1961), Sweet as a Pickle and Clean as a Pig (1964), The Mortgaged Heart (1972), Illumination and Night Glare (1999, unfinished autobiography)
Play: The Square Root of Wonderful (1958)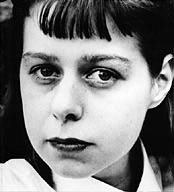 Carson McCullers
Kevin McDaid
(7 March 1984)
British singer of boyband V. The first ten years of his life he lived in Nigeria.
Britse zanger van jongensband V. De eerste tien jaar van zijn leven woonde hij in Nigeria.
Singles (with V): Blood, sweat & Tears (2004), Hip to hip/Can you feel it (2004), You stood up (2004)
Albums (with V): You stood up (2004)
Website (V): www.vofficial.com


Kevin Mc Daid
Val McDermid
(4 June 1955)
Scottish writer, born in Kirkcaldy as Valerie Lesley Campbell McDermid. She has a son, Cameron.
Schotse schrijfster, geboren in Kirkcaldy als Valerie Lesley Campbell McDermid. Ze heeft een zoon, Cameron.
Books: Report For Murder (1987), Common Murder (1989), Final Edition (1991), Dead Beat (1992), Union Jack (1993), Kick Back (1993), Crackdown (1994), A Suitable Job For A Woman (1994), Clean Break (1995), The Mermaids Singing (1995), Blue Genes (1996), Booked For Murder (1996), The Wire in the Blood (1997), The writing in the wall (1997), Star Struck (1998), A place of execution (1999), Killing the shadows (2000), The last temptation (2002), The distant echo (2003), Hostage To Murder (2003), The torment of others (2004), Stranded (2005), The Grave Tattoo (2006), Beneath The Bleeding (2007), A Darker Domain/Een Duister Domein (2008/2009), Fever Of The Bone (2009)
Website: www.valmcdermid.com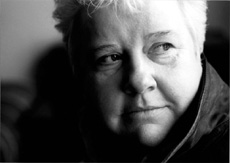 Val McDermid
Steve McDonagh
(14 June 1964)
American actor, TV presenter and culinary expert. He and his partner and fellow presenter Dan Smith have adopted a baby boy, Nate, in july 2005.
Amerikaanse akteur, TV-presentator en expert op het gebied van koken. Samen met zijn partner en mede-presentator Dan Smith heeft hij in juli 2005 een jongentje gedaopteerd: Nate.
Books: The Hearty Boys: Solving the Run of The Mill, Talk with Your Mouth Full (2007)
TV: Party Line with Dan and Steve
Website: www.heartyboys.com


Steve Donagh (r) with partner Dan (l)
Gari McDonald
(18 March 1987)
Miss Teen Bahamas, as crowned on November 14, 2004. As she came out in 2005, the organisation decided to strip her of her title.
Miss Teen Bahamas, gekroond op 14 november 2004. Toen ze in 2005 vertelde lesbisch te zijn, nam de organisatie haar haar titel af.


Gari McDonald
Roddy McDowall
(17 September 1928 - 3 October 1998)
British actor and photographer, born in Herne Hill, London as Roderick Andrew Anthony Jude McDowall. He began his career as a child actor. McDowall died from Lung Cancer.
Britse akteur en fotograaf, geboren in Herne Hill, Londen, als Roderick Andrew Anthony Jude McDowall. Hij begon zijn carriere als kinderakteur. McDowall is aan longkanker overleden.
TV: Batman (1966, as "The Bookworm"), The Legend of Robin Hood (1968), Planet Of The Apes (series, 1974), The Thief of Baghdad (1978), Mae West (1982), Hollywood Wives (1985), Alice in Wonderland (1985), Around the World in 80 Days (1989)
Films: Yellow Sands (1938), How Green Was My Valley (1941), Lassie Come Home (1943), The Keys of the Kingdom (1944), The White Cliffs of Dover (1944), Cleopatra (1963), Planet of the Apes (1968), Bedknobs and Broomsticks (1971), Poseidon Adventure (1972), Battle for the Planet of the Apes (1973), Farewell to the Planet of the apes (1974), Dirty Mary, Crazy Larry (1974), Funny Lady (1975), The Cat From Outer Space (1977), The thief of Bagdad (1978), Charlie Chan and the Curse of the Dragon Queen (1980), Evil Under The Sun (1981), Fright Night (1985), A Bug's Life (1997)
Theatre: Camelot (1960-1961), The Astrakhan Coat (1967), A Shakespeare Cabaret (1973), Tubby the Tuba (1975), Charley's Aunt (1975-1976), Otherwise Engaged (1978), Harvey (1980), Dial "M" for Murder (1995-1996), A Christmas Carol (1997-1998)

Roddy McDowall
Joe McElderry
(16 June 1991)
British singer/songwriter, born in South Shields, Tyne and Wear, England as Joseph McElderry.
Britse zanger/liedjesschrijver, geboren in South Shields, Tyne and Wear, Engeland als Joseph McElderry.
Albums: Wide Awake (2010), Classic (2011), Classic Christmas (2011), Here's What I Believe (2012)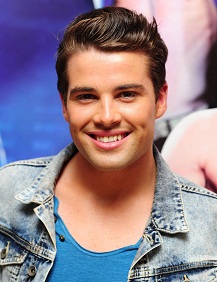 Joe McElderry
Shaun McGill
(1961- 23 March 1992)
Canadian ice skater, coach and choreographer.
Canadese kunstschaatser, coach en choreograaf.
Jeffrey McGowan
American former major in the U.S. Army, born in New York. He joined the army in the late 1980s and served for ten years. Since leaving the service, McGowan has developed a successful sales career in the pharmaceutical industry. In February 2004, he and his partner, Billiam van Roestenberg, were the first same-sex couple to be married on the East Coast.
Amerikaanse voormalige majoor in het Amerikaanse leger, geboren in New York. Hij ging eind 80'er jaren het leger in en diende 10 jaar. Sinds hij het leger verliet, bouwde bij een succesvolle carriere op als verkoper in de pharmaceutische industrie. In februari 2004 waren hij en zijn partner Billiam van Roestenberg het eerste homoseksuele koppel dat trouwde aan de oostkust van Amerika.
Book: Major Conflict: One Gay Man's Life in the Don't Ask, Don't Tell Military (2005)
Jim McGreevey
(6 August 1957)
American politian for the Democratic party, born in Jersey City, New Jersey, as James Edward McGreevey. He was Governor of New Jersey from January 15, 2002 until November 15, 2004, when he resigned three months after admitting that he had had an extramarital affair with a male employee. McGreevey has one daughter from his first marriage to Kari Schutz, which ended in divorce, and one daughter from his second marriage to Dina Matos.
Amerikaans politicus voor de Democratic Party, geboren in Jersey City, New Jersey, als James Edward McGreevey. Hij was gouverneur van New Jersey van 15 januari 2002 tot 15 november 2004, toen hij ontslag nam, drie maanden na toegegeven te hebben dat hij een buitneechtelijke relatie had met een mannelijke werknemer. McGreevey heeft een dochter uit zijn eerste huwelijk met Kari Schutz, dat in een scheiding eindigde, en een dochter uit zijn tweede huwelijk met Dina Matos.
Autobiography: The confession (2006)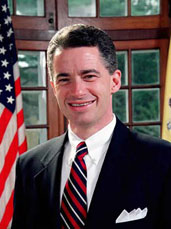 Jim McGreevey
Jim McHarris
See Annie Lee Grant.
Zie Annie Lee Grant.
Maggie McIntosh
(22 December 1947)
American politician, born as Margareth L. McIntosh in Quinter, Kansas.
Amerikaanse politica, geboren als Margareth L. McIntosh in Quinter, Kansas.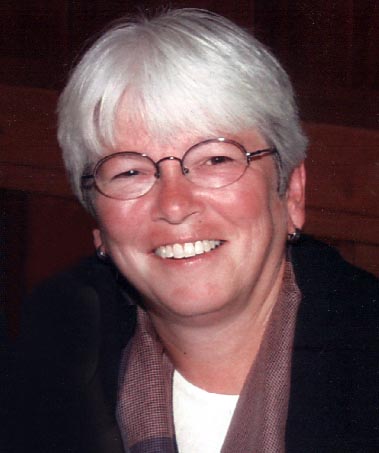 Maggie McIntosh
Claude McKay
(15 September 1890 (or 1889) – 2 May 1948)
American bisexual writer and poet, born in Sunny Ville, Jamaica.
Amerikaanse biseksuele schrijver en dichter, geboren in Sunny Ville, Jamaica.
Books: Home to Harlem (1928), Banjo (1929), Gingertown (1931), Banana Bottom (1933), A Long Way from Home (1937)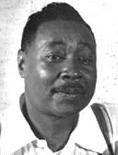 Claude McKay
Sir Ian Murray McKellen
(5 May 1939)
British actor, born in Burnley, England. He studied at St. Catharine's College, University of Cambridge. McKellen was nominated for an Oscar for his role in "Gods and Monsters". As far as I know McKellen was the first openly gay actor to be nominated.
Britse akteur, geboren in Burnley, Engeland. Hij studeerde aan het St. Catharine's College, University of Cambridge. McKellen was genomineerd voor een Oscar voor zijn rol in "Gods and Monsters". Voor zover ik weet is McKellen de eerste openlijk homoseksuele akteur die genomineerd is geweest.
Theatre: A man for all seasons (1961), When we are married (1961), Bent (1979), Amadeus (1980), Dance of Death (New York, 2001-2002), Dance of death (London, 2003), Aladdin (2004-2005), King Lear (2007), The Seagull (2007)
TV: Edward II (1970), Hamlet (1970), Walter and June (1983), Countdown to War (1989), Tales of the city (1993), David Copperfield (1999)
Films: Alfred the Great (1968), The promise (1969), Priest of love (1979), The Keep (1983), Zina (1985), Plenty (1986), Scandal (1988), And the band played on (1993), Richard III (1996), Surviving friedly fire (1997), Swept from the sea (1997), Bent (1997), Gods and Monsters (1998), Apt pupil (1998), X-men (2000), The Lord of the rings - The fellowship of the ring (2001), The Lord of the rings - The two towers (2002), The Lord of the Rings - The return of the king (2003), X-men2 (2003), Emile (2003), The Da Vinci Code (2006), X-men: The Last Stand (2006), The Golden Compass (2007, voice)
Website: www.mckellen.com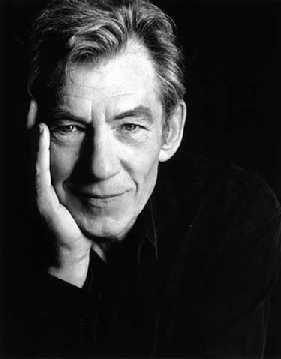 Ian McKellen
Erin McKeown
(15 October 1977)
American singer, born in Fredericksburg, Virginia. She studied at Brown University.
Amerikaanse zangeres, geboren in Fredericksburg, Virginia. Ze heeft aan Brown University gestudeerd.
Albums: Monday Morning Cold (1999), Distillation (2000), Grand (2003), We Will Become Like Birds (2005), Sing You Sinners (2006)
Website: www.erinmckeown.com


Erin McKeown
Terrence McNally
(3 November 1939)
American playwright, born in St. Petersburg, Florida. He studied at Columbia University.
Amerikaanse toneelschrijver, geboren in St. Petersburg, Florida. Hij studeerde aan Columbia University.
Plays: Next (1969), The Ritz (1975), Whiskey, The Tubs, Frankie and Johnny in the Clair de Lune (1982), It's Only a Play (1986), Andre's Mother (1988), Hope (1988), second segment of Faith, Hope and Charity. The Lisbon Traviata (1989), Prelude and Liebestod (1989), Lips Together, Teeth Apart (1991), A Perfect Ganesh (1993), Hidden Agendas (1994), Love! Valour! Compassion! (1994), Masterclass (1995), Corpus Christi (1997), The Stendhal Syndrome (2004), Dedication or The Stuff of Dreams (2005), Some Men (2006), Deuce (2007), Unusual Acts of Devotion (2008), Golden Age (2009)
Musicals: The Rink (1984), Kiss of the Spider Woman (1992), Ragtime (1997), The Full Monty (2000), Catch Me If You Can (2011)
Opera: The Food of Love (music by Robert Beaser), Dead Man Walking (2000, music by Jake Heggie), Three Decembers (Last Acts) (2008, music by Jake Heggie)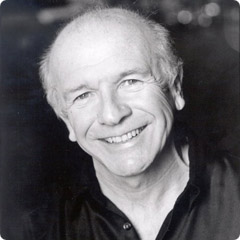 Terrence McNally
Kristy McNichol
(11 September 1962)
American actress and singer, born in Los Angeles as Christina Ann McNichol. Her brother Jimmy is also an actor.
Amerikaanse actrice en zangeres, geboren in Los Angeles als Christina Ann McNichol. Haar broer Jimmy is ook akteur.
Commercials: Kraft cheese, Kentucky Fried Chicken, McDonald's, Hostess Cupcakes
TV: Apple's way (1974-1975), Fawn Story (1975), Me and Dad's new wife (1976), Family (1976), The Pinballs (1977), Blinded by the Light (1980), Love, Mary (1985), Empty Nest (1988-1992), Mother of the bride (1993), Invasion America (1998, voice)
Films: The End (1978), Little Darlings (1980), Only When I Laugh (1981), You Can't Hurry Love (1988), Two Moon Junction (1988)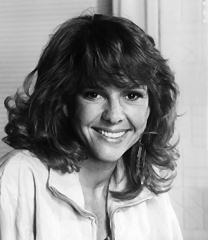 Kirsty McNichol
Alexander McQueen
(17 March 1969 - 11 February 2010)
British fashion designer, born in London as Lee Alexander McQueen. He studied at Central St. Martins College in London. McQueen was chosen British designer of the year in 1996, 1997 and 2001. McQueen committed suicide.
Britse mode-ontwerper, geboren in Londen als Lee Alexander McQueen. Hij heeft gestudeerd aan het Central St. Martins College in Londen. McQueen is in 1996, 1997 en 2001 gekozen tot de Brits ontwerper van het jaar. McQueen pleegde zelfmoord.
Biography: Andrew Wilson: Alexander McQueen - Blood Beneath The Skin (2015)
Website: www.alexandermcqueen.net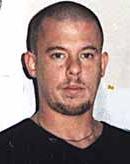 Alexander McQueen
David McVicar
(1966)
Scottish actor and theatre and opera director, born in Glasgow. He studied at the Scottish Royal Academy of Music and Drama.
Schotse akteur en theater- en opera-regisseur, geboren in Glasgow. Hij studeerde aan de Scottish Royal Academy of Music and Drama.
Operas: Il re pastore (1993), Idomeneo (1996), Die Zauberflöte (Royal Opera House), Tosca (English National Opera), Alcina, Camille, La Boheme, Les Contes d'Hoffmann (2003)
DVD: Carmen (Bizet) with a.o. Anne Sofie von Otter (2002)


David McVicar
Margaret Mead
(16 December 1901 - 15 November 1978)
American anthropologist, born in Philadelphia. She was married three times. With her third husband, English anthropologist Gregory Bateson, she had a daughter, Mary Catherine Bateson (1939). She died of cancer.
Amerikaanse antropologe, geboren in Philadelphia. Ze is drie keer getrouwd geweest. Met haar derde man, de Engelse antropoloog Gregory Bateson, kreeg ze een dochter, Mary Catherine Bateson (1939). Ze is aan kanker overleden.
Books: Coming of Age in Samoa (1928), Growing up in New Guinea (1931), Kinship in the Admiralty Islands (1934), Sex and temperament in three primitive societies (1935), And keep your powder dry: An anthropologist looks at America (1942), Male and female: astudy of the sexes in a changing world (1949), Soviet attitudes toward authority (1951), Methods of research of contemporary cultures (1954), New lives for old: Cultural transformation Manus 1928-1953 (1956), Continuities in cultural evolution (1964), A rap on race (1971, with James Baldwin), World enough (1975), Letters from the field 1925-1974 (1977)
Biography: With a Daughter's Eye: A Memoir of Margaret Mead and Gregory Bateson (1984, by Mead's daughter Mary Catherine Bateson), Margaret Mead and Ruth Benedict: The Kinship of Women (1999, by Hilary Lapsley)


Margaret Mead
Joe Meek
(5 April 1929 - 3 February 1967)
British pop record producer and composer, born as Robert George Meek in Newent, Gloucestershire. In 1967 Meek shot his landlady after an argument and then shot himself.
Britse producer en componist van popmuziek, geboren als Robert George Meek in Newent, Gloucestershire. In 1967 schoot Meek zijn hospita dood na een ruzie en pleegde daarna zelfmoord.
Hits: John Leyton - Johnny Remember Me (1961), John Leyton - Wild Wind (1961), The Tornados - Telstar (1962), The Tornados - Globetrotter (1963), The Honeycombs - Have I the right (1964)
Album: Joe Meek - Portrait of a Genius (2005, various artists)
Biography: The Legendary Joe Meek (by John Repsch, 1989)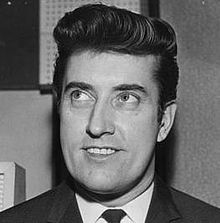 Joe Meek
Joost van der Meent
Dutch classical pianist.
Nederlandse klassieke pianist.
Jan van der Meer
Dutch politician for Groen Links.
Nederlandse politicus voor Groen Links.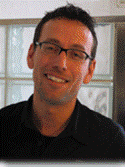 Jan van der Meer
Bas Meerman
(1970)
Dutch artist, born in Hilversum. He studied at the Gerrit Rietveld Academy and De Ateliers, both in Amsterdam.
Nederlandse kunstenaar, geboren in Hilversum. Hij studeerde aan de Gerrit Rietveld Akademie en De Ateliers, beide in Amsterdam.
Website: www.basmeerman.com
Herman Meijer
(15 February 1947)
Dutch former architect, politician and councillor for the Green Party (Groen Links)in Rotterdam (1994-2002). From 2003 to april 2006 he was leader of the Green Party. He was born in Eindhoven and studied architecture in Delft.
Nederlands voormalig architect, politicus en Groen-Links wethouder in Rotterdam (1994-2002). Van 2003 tot april 2006 was hij voorzitter van Groen Links. Hij is geboren in Eindhoven en studeerde bouwkunde in Delft.
Book: Leve De Grote Stad (1993), Er Zijn Altijd Anderen (2010)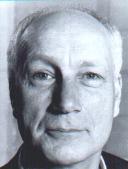 Herman Meijer
Maaike Meijer
(1949)
Dutch Dutch specialist. From 1989 to 1998 she was senior lecturer Women's Studies' language and literature in Utrecht. At the moment she is Professor/manager of the Interfaculty Centre of Women's and Gender Studies in Maastricht. Meijer is co-founder of the Dutch cultural and literary magazine 'Lust & Gratie'.
Nederlandse Neerlandica. Van 1989 tot 1998 was ze universitair hoofddocent Vrouwenstudies letteren in Utrecht. Nu is zij hoogleraar/directeur Interfacultair Centrum voor vrouwen- en genderstudies in Maastricht. Meijer is mede-oprichter van het cultureel literair tijdschrift 'Lust & Gratie'.
Book: De lust tot lezen (1988)


Maaike Meijer
Doeschka Meijsing
(21 October 1947 - 30 January 2012)
Dutch writer, born in Eindhoven as Maria Johanna Meijsing. She grew up in Haarlem.
Nederlandse schrijfster, geboren in Eindhoven als Maria Johanna Meijsing. Ze groeide op in Haarlem.
Website: www.doeschkameijsing.nl/
Books: De hanen en andere verhalen (1974), Robinson (1976), De kat achterna (1977), Zwaluwen en Augustijn (1982), Beer en jager (1987), De Beproeving (1990), Vuur en zijde (1992), De weg naar Caviano (1996), De tweede man / The Second man (2000), 100% chemie - Een Familieverhaal (2002), Moord En Doodslag(2005), Over De Liefde (2008)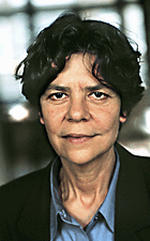 Doeschka Meijsing
Hans Mekenkamp
Dutch politician for Leefbaar Almelo.
Nederlandse politicus voor Leefbaar Almelo.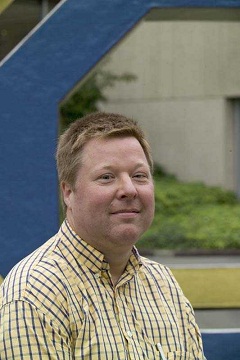 Hans Mekenkamp
Willem Melchior
(1966)
Dutch writer.
Nederlandse schrijver.
Books: De Roeping Van Het Vlees(1992), Kasper Valentijn (1996), De Onhuwbaren (2000), Het Hoofd Op De Buik (2002), De Dokters Andrian (2003), 24/7 (2004), Kindertijd (2007), Het Lichaam Bestaat Niet (2009), De Tijd Is Op (2014), Alles wat Was (2018)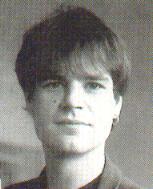 Willem Melchior
Ian 'Molly' Meldrum
(29 January 1946)
Australian TV-host and record producer, born in Orbost, Victoria.
Australische TV-presentator en platenproducer, geboren in Orbost, Victoria.
TV: Countdown (1974-1987), Hey, hey, it's saturday (1987-1999), The house of hits (2000), Mollywood (2005)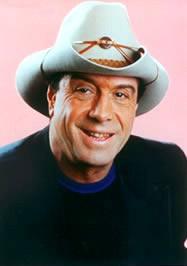 Ian Meldrum
Sipko Melissen
(23 November 1944)
Dutch writer, born in The Hague.
Nederlandse schrijver, geboren in Den Haag.
Books: Gezicht op Sloten (1985), Jonge mannen aan zee (1997), De huid van Michelangelo (2000), De vendelzwaaier (2003), Spiegelpanden (2008)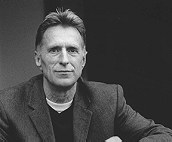 Sipko Melissen
Real Menard
(13 May 1962)
Canadian politician for Bloq Quebecois and member of parliament in Eastern Montreal. He was born in Montreal, Quebec.
Canadese politicus voor het Bloq Quebecois en lid van het parlement in Oost Montreal. Hij is in Montreal, Quebec, geboren.

Real Menard
José Maria Mendiluce
(14 April 1951)
Spanish politician and member of the European Parliament. In 2003 he was candidate for the Green Party for mayor of Madrid.
Spaanse politicus en lid van het Europese Parlement. In 2003 was hij kandidaat voor de Groene Partij voor burgemeester van Madrid.


José Maria Mendiluce
Adah Isaacs Menken
(15 June 1835 - 10 August 1868)
American actress and poet, born as Adah Bertha Theodore in Chartrain, Louisiana. She was married four times, to Alexander Isaacs Menken (in 1856), John Carmel Heenan (1859-1862), Robert Henry Newell (1862-1865) and James Barkley (1866).
Amerikaanse actrice en dichteres, geboren als Adah Bertha Theodore in Chartrain, Louisiana. Ze is vier keer getrouwd geweest; met Alexander Isaacs Menken (in 1856), John Carmel Heenan (1859-1862), Robert Henry Newell (1862-1865) en met James Barkley (1866).
Theatre: The Lady of Lyons (1857), Fazio (1857), The Soldier's Daughter (1859), Mazeppa (1861), Dick Turpin, The French Spy, Three Fast Women, The Child of the Sun
Book: Infelicia (1868)


Adah I. Menken
Paul Mennes
(29 July 1967)
Belgian writer, born in Mechelen.
Belgische schrijver, geboren in Mechelen.
Books: Tox (1994), Soap (1995), Web (1997), Kaufhaus (1999), Poes Poes Poes (2001), Toast: Trilogie van Tox & Soap & Web (2002), Kamermuziek (2007), Het konijn op de maan (2010), Niets bijzonders (2014)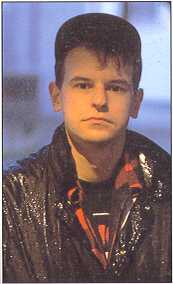 Paul Mennes
Gian Carlo Menotti
(7 July 1911 - 1 February 2007)
Italian composer, born in Cadegliano. At the age of 7 he began composing songs and when he was 11 he composed his first opera 'The death of Pierrot'. In 1923 he began his musical training at the Verdi Conservatory in Milan. In 1928 he and his mother emigrated to the USA, where he studied at the Curtis Institute of Music in Philadelphia. In the USA he met his partner, American composer Samuel Barber.
Italiaanse componist, geboren in Cadegliano. Op 7-jarige leeftijd begon hij met het componeren van liedjes en toen hij 11 was componeerde hij zijn eerste opera 'The death of Pierrot". In 1923 begon hij zijn muzikale opleiding aan het Verdi Conservatory in Milaan. In 1928 emigreerde hij samen met zijn moeder naar de USA, waar hij studeerde aan het Curtis Institute of Music in Philadelphia. In de USA ontmoette hij zijn partner, de Amerikaanse componist Samuel Barber.
Operas: Amelia goes to the ball (1937), The old maid and the thief (1939), The medium (1946), The Telephone (1947), The consul (1950), Amahl and the night visitors (1951), The saint of Bleeker Street
Ballet: Sebastian (1944)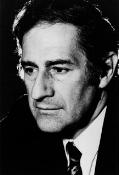 Gian Carlo Menotti
Hans Mensink
Dutch politician for the VVD, born in Amsterdam.
Nederlands politicus voor de VVD, geboren in Amsterdam.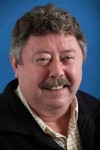 Hans Mensink
Paul Mepschen
Dutch politician for the SP.
Nederlands politicus voor de SP.


Paul Mepschen
Ismail Merchant
(25 December 1936 - 25 May 2005)
Indian producer, director and writer of cook books, born in Bombay as Ismail Noormohamed Abdul Rehman. He worked and lived together with American actor, director and screenwriter James Ivory.
Indiaase producer, regisseur en schrijver van kookboeken, geboren in Bombay als Ismail Noormohamed Abdul Rehman. Hij werkte en leefde samen met de Amerikaanse akteur, regisseur en scriptschrijver James Ivory.
Films: The creation of woman (1960), The Householder (1963), Shakespear Wallah (1965), The Guru (1969), Bombay Talkie (1970), Adventures of a brown man in search of civilisation (1972), Helen, Queen of the Nautch girls (1972), Autobiography of a princess (1975), The wild party (1975), Sweet sounds (1976), Roseland (1977), The Europeans (1979), The Bostonians (1984), A room with a view (1985), Maurice (1987), Slaves of New York (1988), Mr. and Mrs. Bridge (1990), Howard's end (1992), The remains of the day (1993), Jefferson in Paris (1995), Surviving Picasso (1996), Gaach (1998), Side streets (1998), A soldier's daughter never cries (1998), Cotton Mary (1999), The golden bowl (2000), Le Divorce (2003), Heights (2004)
Books: Ismail Merchant's Passionate meals: The new Indian cuisine for fearless cooks and Adventurous eaters, volume 1, Ismail Merchant's Paris: Filming and feasting in France (1999), Ismail Merchant's Florence: Filming and feasting in Tuscany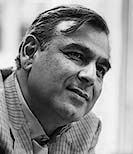 Ismail Merchant
Freddie Mercury
(5 September 1946 - 24 November 1991)
British popstar, born in Zanzibar, Tanzania, as Faroukh Bulsara. His family moved to India in 1947. In 1963 they moved to England. Mercury was leadsinger of the popgroup Queen and he also did some solo recordings. He died of Aids.
Britse popster, geboren in Zanzibar, Tanzania, als Faroukh Bulsara. Zijn familie verhuisde in 1947 naar India. In 1963 verhuisden ze naar Engeland. Mercury was leadzanger van de popgroep Queen en heeft ook solo-platen gemaakt. Hij stierf aan de gevolgen van Aids.
Hits (with Queen): Killer Queen (1974), Bohemian Rhapsody (1975), You're my Best Friend (1976), Somebody To Love (1976), Tie Your Mother Down (1977), We Are The Champions (1977), Bicycle Race (1978), Crazy little thing called love (1979), Another One Bites The Dust (1980), Flash (1980), Under Pressure (1981), Body Language (1982), Radio Ga ga (1984), I want to break free (1984), A kind of magic (1986), I want it all (1989), Breaktru' (1989), The invisible man (1989), Innuendo (1991), I'm going Slightly mad (1991), The show must go on (1991), Who wants to live forever (1992), Heaven for everyone (1995)
Albums (with Queen): Queen(1973), Queen II(1974), Sheer Heart Attack (1974), A night at the Opera(1975), A day at the races(1976), News of the world(1977), Jazz(1978), Live Killers(1979), The game(1980), Flash Gordon(1980), Greatest hits(1981), Hot space(1982), The works (1984), A kind of magic(1986), Live magic(1986), The miracle(1989), Innuendo (1991), Greatest hits 2(1991), Live at Wembley '86(1992), Made in heaven(1995), Greatest hits 3+(1999)
Albums (solo): Mr Bad Guy(1985), Barcelona(1992), The Freddie Mercury Album(1992)
DVD's: Live at Wembley '86, Greatest Video Hits 1, Greatest Video Hits 2, Live at the Bowl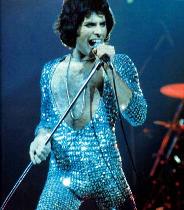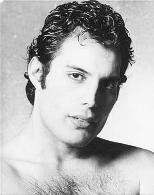 Freddie Mercury
Willem de Merode
(2 September 1887 - 22 May 1939)
Dutch poet, born in Spijk. His real name was Willem Eduard Keuning. He was a teacher in Oude Pekela and Uithuizermeeden, but lost his job after being arrested in 1924 for homosexual contacts with minors. Merode also worked under the names Jan Bos, Henri Hooglandt, J. Nooitgedagt and Joost Keppel.
Nederlandse dichter, geboren in Spijk. Zijn echte naam was Willem Eduard Keuning. Hij was onderwijzer in Oude Pekela en Uithuizermeeden, maar verloor zijn baan nadat hij in 1924 gearresteerd was wegens homoseksuele contacten met minderjarigen. Merode werkte ook onder de pseudoniemen Jan Bos, Henri Hooglandt, J. Nooitgedagt en Joost Keppel.
Books: Het kostbaar bloed (1922), De lichtstreep (1929), Kaleidoscoop (1938), De witte roos (1973), Spiegelbeelden (1979), Verzamelde gedichten (1987)
Website: www.merode.nl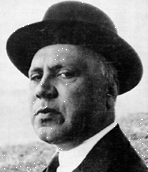 Willem de Merode
Neil Meron
(ca 1955)
American film and TV producer, born in Brooklyn, New York.
Amerikaanse film- en TV-producent, geboren in Brooklyn, New York.
Films: If Looks Could Kill (1991), Annie (1999), Chicago (2002), The Bucket List (2007), Hairspray (2007), Living Proof (2008), Footloose (2011)
TV: Gypsy (1993), The Music Man (2003)


Neil Meron
James Merrill
(3 March 1926 - 6 February 1995)
American poet, born in New York City as James Ingram Merrill.
Amerikaanse dichter, geboren in New York City als James Ingram Merrill.
Books: First Poems (1951), Nights and Days (1966),Divine Comedies (1976), From the First Nine 1946-1976 (1982), The Changing Light at Sandover, (1982), Late Settings (1985), The Inner Room (1988), Selected Poems, 1946-1985 (1992), A Different Person (1993), A Scattering of Salts (1995)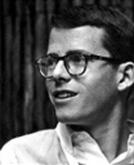 James Merrill
Stephin Merritt
(17 January 1966)
American singer/songwriter.
Amerikaanse zanger/songschrijver.
Albums: Eban and Charley (2002), Pieces of April (2003), Showtunes (2006)
Website: www.houseoftomorrow.com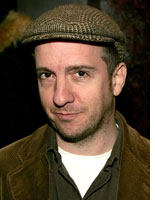 Stephin Merritt
Jan Mesdag
(8 December 1953 - 4 December 1988)
Dutch singer and actor, born in Rotterdam as Jan Henry de Vey Mestdagh. He had a twin brother called Pieter. Just before Jan Mesdag died of Aids he finished an album with Dutch translations of songs by Belgian singer/songwriter Jacques Brel.
Nederlandse zanger en akteur, geboren in Rotterdam als Jan Henry de Vey Mestdagh. Hij had een tweelingbroer die Pieter heet. Vlak voor hij aan Aids stierf maakte Jan Mesdag een CD af met Nederlandse vertalingen van liederen van de Belgische zanger/liedjesschrijver Jacques Brel.
Albums: De Gigo Humo Show (1984), De zoon van Louis Davids (1983, as part of the cast), Jan Mesdag zingt Brel (1988)
Theatre: Nelson Revue: Alles kommt einmal wieder (1982), De zoon van Louis Davids (1983-1984), Die Fledermaus, The Dutch Black and White Minstrell Show
Documentary: Jan Mesdag zingt Brel (2008, by Emma Westermann)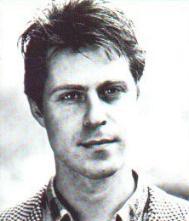 Jan Mesdag
Francois le Métel de Boisrobert
(1 August 1592 – 30 March 1662)
French poet and priest, born in Caen.
Franse dichter en priester, geboren in Caen.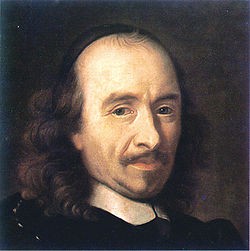 Francois le Métel de Boisrobert
Lodewijk Meter
Dutch politician for Gemeentebelangen Delfzijl.
Nederlandse politicus voor Gemeentebelangen Delfzijl.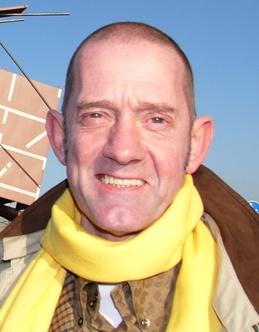 Lodewijk Meter
Anja Meulenbelt
(6 January 1945)
Dutch bisexual writer and journalist, born in Utrecht.
Nederlandse biseksuele schrijfster, journaliste en andragoge, geboren in Utrecht.
Books: De schaamte voorbij (1976), Brood en rozen (1983), Werken met liefde, De ziekte bestrijden, niet de patient (1986), Het beroofde land (2000), De tweede intifada (2001)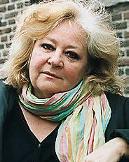 Anja Meulenbelt
Jan Meulendijks
Dutch former journalist, maker of cryptograms and invertor of several TV game shows, born in Helmond. He works together with his partner Bart Schuil, who he met in 1969. For years he made cryptograms for Dutch newspaper De Volkskrant.
Nederlandse maker van cryptogrammen en bedenker van verschillende spelshows voor TV, geboren in Helmond. Hij werkt samen met zijn partner Bart Schuil, die hij in 1969 voor het eerst ontmoette. Hij heeft jarenlang het cryptogram voor de Volkskrant gemaakt.
TV: Babbelonië, Puzzeluur, 10 voor Taal, Herexamen
Books: Vreemd Nederlands (1993), 10 voor Taal Cryptowoordenboek (1995), Cryptoniemen (1997), 10 voor Taal Cryptoniemen (2002), Het Grote Cryptowoordenboek (2002)
Website: www.janmeulendijks.nl
Charlotte Mew
(15 November 1869 - 29 March 1928)
British Poet, born in London as Charlotte Mary Mew. She committed suicide by drinking a bottle of disinfectant.
Britse dichteres, geboren in Londen als Charlotte Mary Mew. Ze pleegde zelfmoord door het drinken van een fles ontsmettingsmiddel.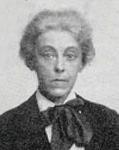 Charlotte Mew
Detlev Meyer
(12 February 1950 - 30 October 1999)
German novelist.
Duitse romanschrijver.
Books: Biographie der Bestürzung (1985-1989), In meiner Seele ist schon Herbst (1995), Das Sonnenkind (1999)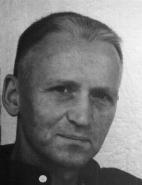 Detlev Meyer
Eddy Meyer
(27 March 1962)
Dutch politician for the VVD, born in Weststellingwerf.
Nederlandse politicus voor de VVD, geboren in Weststellingwerf.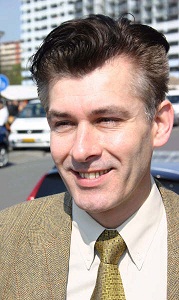 Eddy Meyer


Continue to part 3 of the "M"