Maurice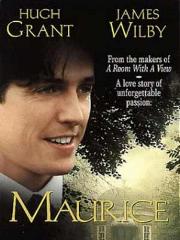 (Back) to my homepage




(Back) to my filmpage



Director: James Ivory
Writer: E.M. Forster (book), Kit Hesketh-Harvey and James Ivory
Country: UK
Year: 1987
Cast:
- James Wilby : Maurice Hall
- Rupert Graves : Alec Scudder
- Hugh Grant : Clive Durham
- Judy Parfitt : Mrs. Durham
- Phoebe Nicholls : Anne Durham
- Denholm Elliott : Doctor Barry
- Simon Callow : Mr. Ducie
- Billie Whitelaw : Mrs. Hall
- Barry Foster : Dean Cornwallis
- Ben Kingsley : Lasker-Jones
- Kitty Aldridge : Kitty Hall
- Maria Britneva : Mrs. Sheepshanks
- John Elmes : Hill


Story: Based on the book by E.M. Forster, which is stated to be semi-autobiographical of his life. Forster stipulated that the book could be published only after his death. Set in early 19th century England, it details the coming of age story of Maurice Hall, an upper-class aristocrat who falls in love with fellow classmate Clive Durham. Shortly after their romance begins, a fellow student is entrapped and imprisoned for soliciting a military officer. Out of fear of losing his inheritance and political future, Clive decides to get married. Although hurt and feeling alone, Maurice continues a close platonic relationship with Clive. After attempts to "cure" his homosexuality fail, Maurice finds himself falling in love with Clive's gamekeeper, Scudder. With the threat of exposure and blackmail always a real possibility, they must risk everything to build a future together.
The film was largely shot on location in the halls and quadrangles of King's College, Cambridge. The other interiors were primarily shot at Wilbury Park, an early Palladian house in Wilshire.


Verhaal: Gebaseerd op het boek door E.M. Forster, waarvan beweert wordt dat het semi-autobiografisch over zijn leven is. Forster had bepaald dat het boek pas na zijn dood uitgegeven mocht worden. Het verhaal speelt zich af in Engeland in het begin van de 19e eeuw en beschrijft de weg naar volwassenheid van Maurice Hall, een aristocraat uit de hogere klasse die verliefd wordt op zijn klasgenoot Clive Durham. Kort nadat hun romance begonnen is wordt een medestudent in de val gelokt en gevangen gezet wegens het seksueel contact zoeken met een legerofficier. Uit angst om zijn erfenis en zijn toekomst in de politiek te verliezen besluti Clive te gaan trouwen. Ondanks dat hij gekwetst is en zich alleen voelt, blijft Maurice een platonische vriendschap met Clive onderhouden. Als pogingen om zijn homoseksualiteit te "genezen" op niets uitlopen, wordt Maurice verliefd op de jachtopziener van Clive: Scudder. Met de dreiging van onthulling en afpersing als een mogelijkheid, moeten ze alles riskeren om samen een toekomst te bouwen.
Available on: Video and DVD
Soundtrack:


The soundtrack of 'Maurice' is part of a 3-CD box, which also contains the soundtracks of 'A room with a view' and 'Howard's end'.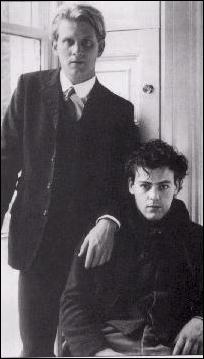 James Wilby and Rupert Graves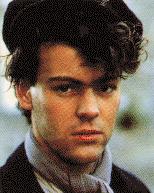 Rupert Graves