Beautiful Thing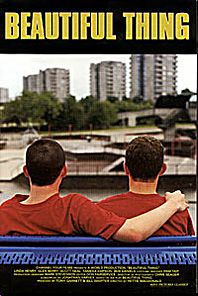 Back to my homepage
Back to my filmpage

Director: Hettie Macdonald
Producers: Tony Garnett & Bill Shapter
Writer: Jonathan Harvey
Year: 1996
Country: U.K.
Cast:
- Glen Berry : Jamie Gangel
- Scott Neal : Ste Pearce
- Linda Henry : Sandra Gangel
- Tameka Empson :Leah Russell
- Ben Daniels : Tony
- Meera Syal : Miss Chauhan
- Garry Cooper : Ronnie Pearce
- Daniel Bowers : Trevor Pearce
- Martin Walsh : Mr. Bennett
- Steven M. Martin : Ryan McBride
- Andrew Fraser : Jayson
- John Savage : Lenny
- Julie Smith : Gina
- Jeillo Edwards : Rose
- Anna Karen : Marlene
Story: A real feelgood movie, based on the play of the same name. Jamie and Ste both live in the Thamesmead Estate in South-East London. When Ste is beaten up by his older brother, Sandra (Jamie's mother) offers refugee to him. Jamie and Ste share the bed and fall in love with each other. But what will happen if others find out about this love? Their story mixed with the relationship between mother Sandra en her boyfriend Tony, Sandra's struggle to get her own pub and the girl next door Leah, who likes drugs and Mama Cass, together creates a very funny and touching film. Writer Jonathan Harvey has a cameo as the wheelchair queen in the Gloucester pub.
Absolutely one of my favorite films. Also a great soundtrack with songs by Mama Cass and the Mama's & the Papa's.
Verhaal: Een echte "feelgood"-film, gebaseerd op het toneelstuk met de zelfde naam. Jamie en Ste wonen beide in het Thamesmead Estate in Zuid-Oost Londen. Wanneer Ste in elkaar geslagen wordt door zijn oudere broer, biedt Sandra (Jamie's moeder) hem onderdak aan. Jamie en Ste delen het bed en worden verliefd op elkaar. Maar wat zal er gebeuren als anderen achter deze verliefdheid komen? Hun verhaal en dan vermengd met de relatie tussen Sandra en haar vriendje Tony, Sandra's gevecht om een eigen pub te krijgen en buurmeisje Leah, die van drugs en Mama Cass houdt, dit alles samen maakt het een hele grappige en aangrijpende film. Schrijver Jonathan Harvey heeft een cameo-rol als de nicht in een rolstoel in de Gloucester pub.
Absoluut een van mijn favoriete films. Ook een geweldige soundtrack met songs van Mama Cass en the Mama's & the Papa's.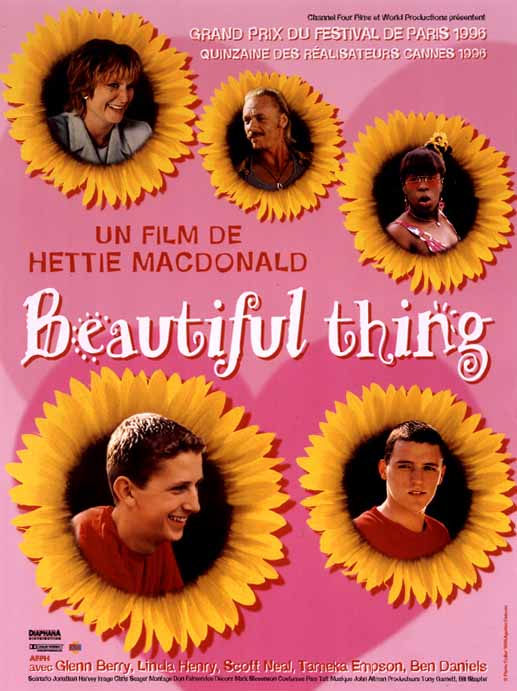 Le French Poster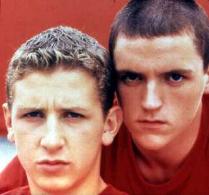 Jamie (left) and Ste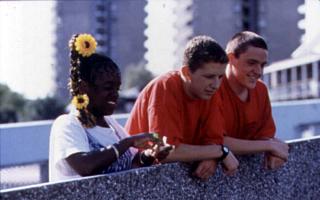 Leah and the boys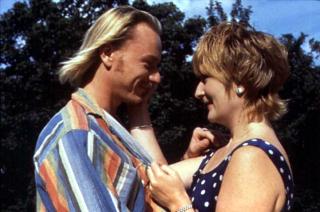 Tony and Sandra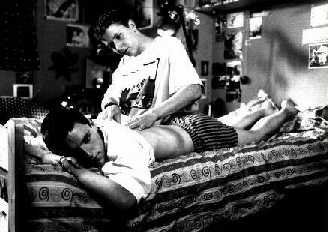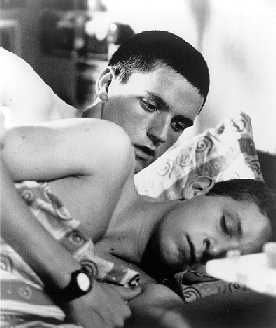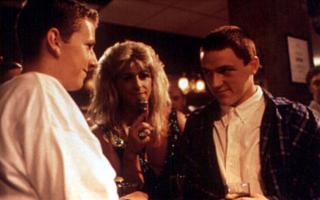 Their first visit to a gay bar (The Gloucester)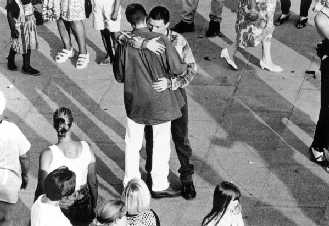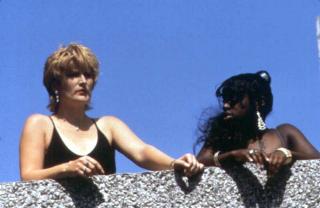 Sandra and Leah