J
Back to my homepage
Jessie J
(27 March 1988)
British bisexual singer and songwriter, born in Chadwell Heath, London, as Jessica Ellen Cornish.
Britse biseksuele zangeres en liedjesschrijfster, geboren in Chadwell Heath, London, als Jessica Ellen Cornish.
Hits: Do It Like a Dude (2010), Price Tag (2011), Nobody's Perfect (2011), Who's Laughing Now (2011), Who You Are (2011), Domino (2011)
Albums: Who You Are (2011)
TV: The Voice UK (coach, 2012)
Website: http://jessiejofficial.com/


Jessie J
Paul Jabara
(31 January 1948 - 29 September 1992)
American singer, actor, songwriter and producer, born in Brooklyn, New York as Paul Frederick Jabara. He won an Oscar for the song "Last Dance", as performed by Donna Summer in the film "Thank God It's Friday". He was co-founder of the Red Ribbon Project in 1991. Jabara died of AIDS.
Amerikaanse zanger, akteur, liedjesschrijver en producer, geboren in Brooklyn, New York, als Paul Frederick Jabara. Hij kreeg een Oscar voor de hit "Last Dance", gezongen door Donna Summer in de film "Thank God It's Friday". Hij was mede-oprichter van de Red Ribbon Project in 1991. Jabara overleed aan Aids.
Theatre (performing): Hair (New York), Jesus Christ Superstar (London, as King Herod), The Rocky Horror Show (Los Angeles)
Films: Midnight cowboy (1969), Medea (1969), Necropolis (1970), The Out-of-Towners (1970), The Ski Bum (1971), Blu gang vissero per sempre felici e ammazzati (1973), The Last Angry Man (1974), The Lord's of Flatbush (1974), Peeper (1975), The day of the Locust (1975), Thank God It's Friday (1978), Honky Tonk Freeway (1981), Legal Eagles (1986), Les Patterson Saves the World (1987), Slaves of New York (1989), 9 1/2 Ninjas! (1991, voice), Light Sleeper (1992)
TV: The Last Angry Man (1974), Out Of The Darkness (1985)
Albums: Shut Out (1977), Keeping Time (1978), The Third Album (1979), Paul Jabara & Friends (1983), De La Noche A Poperetta (1986), Paul Jabara's Greatest Hits and Misses (1989)
Songs written: No more tears (enough is enough) (sung by Barbara Streisand and Donna Summer), Last dance (1978, Donna Summer), It's raining men (sung by the Weather Girls), Work that body (sung by Diana Ross)
Website: www.pauljabara.com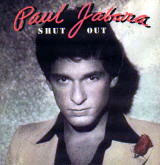 Paul Jabara
Cheyenne Jackson
(12 July 1975)
American actor and singer, born in Idaho.
Amerikaanse akteur en zanger, geboren in Idaho.
TV: 30 Rock (2009)
Films: Curiosity (2005), United 93 (2006), Hysteria (2008), Shifting the Canvas (2008)
Theatre: South Pacific, Carousel, Damn Yankees, Beowulf, West Side Story, Hair, The Rocky Horror Show, Thoroughly Modern Millie (2002), Aida (2003), Altar Boyz (2004), All Shook Up (2005), On the Twentieth Century (2005), The 24 Hour Plays (2005), The Agony and The Agony (2006), Xanadu (2007), Damn Yankees (2008), Finian's Rainbow (2009-2010)
Album: The Power Of Two (2009, With Michael Feinstein)
Website: www.cheyennejackson.com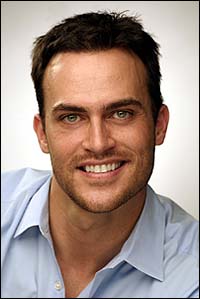 Cheyenne Jackson
Colin Jackson
(18 February 1967)
British former sprint and hurdling athlete who's now a sports commentator, writer and TV presenter, born as Colin Ray Jackson in Cardiff, Wales.
Britse voormalige sprinter en hordeloper die nu sportcommentator, schrijver en TV-presentator is, geboren als Colin Ray Jackson in Cardiff, Wales.
Books: The Young Track and Field Athlete (1996), Colin Jackson: The Autobiography (2004), Life's New Hurdles (2008)
TV: Raise Your Game, Born to Win, Strictly Come Dancing (2005), Who Do You Think You Are (2006), Celibrity MasterChef (2010), Strictly Come Dancing Christmas Special (2017)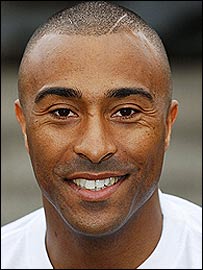 Colin Jackson
Sir Derek Jacobi
(22 October 1938)
British actor and director, born in Leytonstone, London as Derek George Jacobi. He studied history at the University of Cambridge. He was knighted in 1994 for his services to the theatre. In March 2006 he registered his civil partnership with long-term partner Richard Clifford.
Brits akteur en regisseur, geboren in Leytonstone, Londen als Derek George Jacobi. Hij studeerde geschiedenis aan de University of Cambridge. In 1994 werd hij geridderd voor zijn werk voor het theater. In maart 2006 had hij zijn partnerregistratie met Richard Clifford.
Theatre: Hamlet (1963), The Suicide (1980)
TV: The Strauss Family (1972), I Claudius (1976)
Films: Othello (1965), Interlude (1968), Three Sisters (1970), Blue Blood (1973), The Day of the Jackal (1973), The Odessa File (1974), The Medusa Touch (1978), The Human Factor (1979), Der Mann, der sich in Luft auflöste (1980), Charlotte (1981), The Secret of NIMH (1982, voice), Enigma (1983), Little Dorrit (1988), Henry V (1989), The Fool (1990), Dead Again (1991), Hamlet (1996), Basil (1998), Love Is the Devil: Study for a Portrait of Francis Bacon (1998), Molokai: The Story of Father Damien (1999), Up at the Villa (2000), Gladiator (2000), Wilfred (2000), On Wings of Fire (2001), The Body (2001), Revelation (2001), Gosford Park (2001), Revengers Tragedy (2002), Night's Noontime (2002), Two Men Went to War (2002), Cloud Cuckoo Land (2004), Bye Bye Blackbird (2005), Project Huxley (2005), Nanny McPhee (2005), Underworld: Evolution (2006), Arritmia (2007), The Riddle (2007), Anastezsi (2007), Hippie Hippie Shake (2008)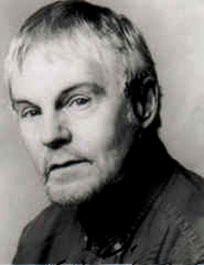 Derek Jacobi
Marc Jacobs
(24 June 1957)
Radio and TV-host, born as Rob van Dam.
Radio- en TV-presentator, geboren als Rob van Dam.
Radio: Baken 16 (1976- , Radio Mi Amigo), Radio Caroline, Radio Noord
TV: Veronique Ontbijtschow (1989-1990), Eigen Huis En Tuin (voice-over)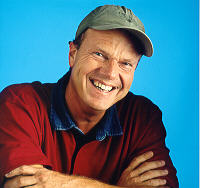 Marc Jacobs
Tom Jacobson
American playwright.
Amerikaanse toneelschrijver.
Plays: Hollywood Honeymoon, Cyberqueer, Sperm, Tainted Blood (1998), Son of Othello, Cool My Tongue, Ouroboros, Bunbury (2005)
Cheryl Jacques
American former Massachusetts state senator and attorney. Jacques and her partner Jennifer Wade Chrisler have twin boys, Timmy and Tommy.
Voormalige Amerikaanse senator in de staat Massachusettes en advocate. Jacques en haar partner Jennifer Wade Chrisler hebben een tweeling, Timmy and Tommy.
Website: www.cheryljacques.org

Cheryl Jacques
Jan Kees de Jager
(10 februari 1969)
Dutch Minister for Finance, born in Kapelle as Jan Cornelis de Jager.
Nederlandse minister van Financiën, geboren in Kapelle als Jan Cornelis de Jager.
Duncan James
(7 April 1968)
British bisexual singer, actor and television presenter. He was born as Duncan Matthew James Inglis in Salisbury, Wiltshire. James is singer with the band Blue. He has a daughter named Tianie-Finn (2005) with former girlfriend Claire Granger.
Britse biseksuele zanger, akteur en televisiepresentator. Hij is geboren als Duncan Matthew James Inglis in Salisbury, Wiltshire. James is zanger bij de band Blue. Hij heeft een dochter, die Tianie-Finn heet, met zijn voormalige vriendin Claire Granger.
Albums: All Rise (2001, with Blue), One Love (2002, with Blue), Guilty (2003, with Blue), Best Of Blue (2004), Future Past (2006, solo)
TV: Party In The Park (2003-2004), Soapstar Superstar, Pop City Live, Entertainment Today, Dancing On Ice (2007)
Theatre: Chicago (2007), Legally Blonde (2009)
Website: www.officialduncanjames.co.uk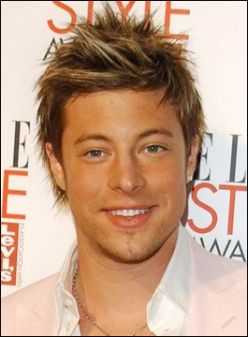 Duncan James
Irma Jannink
Dutch local politician in Harderwijk for the PvdA.
Nederlandse lokale politica in Harderwijk voor de PvdA.
A.W.H.M. (Ton) Jansen
(1 February 1944)
Dutch politician, born in IJsselstein. Mayor of the city of Neerijnen. He studied sociology and philosophy in Utrecht and organization in Leiden. In 2004 he married his partner.
Nederlandse politicus, geboren in IJsselstein. Burgemeester van Neerijnen. Hij heeft sociologie en filosofie gestudeerd in Utrecht en organisatiekunde in Leiden. Hij trouwde met zijn partner in 2004.
Tove Jansson
(9 August 1914 - 27 June 2001)
Finnish writer, born in Helsinki as Tove Marika Jansson. She studied painting and drawing in Stockholm (1930-1933), Helsinki (1934-1936) and Paris (1938).
Finse schrijfster, geboren in Helsinki als Tove Marika Jansson. Ze studeerde schilderkunst en tekenen in Stockholm (1930-1933), Helsinki (1934-1936) en Parijs (1938).
Books: Comet in Moominland (1950), Finn Family Moomintroll (1950), The Exploits of Moominpappa (1952), Moominsummer Madness (1954), Moominland Midwinter (1958), Moominpappa at Sea (1966), Moominpappa's Memoirs (1968), Sculptor's daughter (1969), Who will comfort Toffle? (1969), Moominvalley in November (1970), The Summer Book (1974), Sun City (1976), Dangerous Journey (1978), The Fillyjonk Who Believed in Disasters (1990), The Book About Moomin, Mymble and Little My (1997)


Tove Jansson
Rop Janze uit Bovenkarspel
Dutch stand-up comedian, born in Amsterdam. His real name is Rob Janssen.
Nederlandse cabaretier, geboren in Amsterdam. Zijn echte naam is Rob Janssen.
Theatre: Lust en bedrog (1998), Wat doe jij met de feestdagen? (1998), Poldermodel (2001), Een Zalig Uiteinde (2001), Divo (2002-2003), Poëzie jukebox (2003), Alle 13 Goed! (2004), Even Goede Vrienden (2005-2006), Hommage aan Conny Vandenbos (2007), Vurrukkulluk (2011-2012)
Album: Lust & Bedrog
Website: www.ropjanze.nl/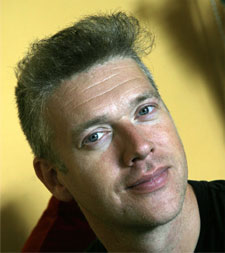 Rop Janze
Arthur Japin
(26 July 1956)
Dutch writer, playwright, actor and singer, born in Haarlem. He studied Dutch Language and Literature at the University of Amsterdam and went to the Theaterschool (School for Theatre) Amsterdam, where he graduated in 1982.
Nederlandse schrijver, toneelschrijver, akteur en zanger, geboren in Haarlem. Hij heeft Nederlandse Taal en Letterkunde gestudeerd aan de Universiteit van Amsterdam en ging later naar de Theaterschool Amsterdam, waar hij in 1982 afstudeerde.
Books: Magonische Verhalen (1996), De Zwarte Met Het Witte Hart/The Two Hearts of Kwasi Boachi (1997), Magonia (2001), De Droom Van De Leeuw (2002), Een Schitterend Gebrek (2003), Alle Verhalen, De grote wereld (2006, boekenweekgeschenk), De Klank Van Sneeuw (2006), De Overgave (2007), Zoals Dat Gaat met Wonderen - Dagboeken 2000-2007 (2008), Het Lied Van De Moeder (2010), Vaslav (2010), Kussenboek (2011)
TV: Flodder (1994, Episode "De dubbelgangster"), Onderweg Naar Morgen (1995)
Films: Hoge Hakken, Echte Liefde (1981), De Illusionist (1984), Do Not Disturb (1999)
Theatre: Het Bal Der Etalagepoppen (1978), De Man Van La Mancha
Commercial: Fiat Panda (1983)
Website: www.arthurjapin.nl/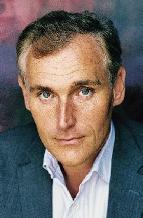 Arthur Japin by Thom Hoffman
Derek Jarman
(31 January 1942 - 19 February 1994)
British film and music video director, painter, writer and gardener, born in Northwood, Middlesex as Michael Derek Elworthy Jarman. He studied at King's College in London (1960-1963) and at the Slade School of Art (1963-1967). Jarman died in London of AIDS.
Engelse film- en muziekvideoregisseur, schilder, schrijver en tuinier, geboren in Northwood, Middlesex als Michael Derek Elworthy Jarman. Hij studeerde aan het King's College in Londen (1960-1963)en aan de Slade School of Art (1963-1967). Jarman is in Londen aan AIDS gestorven.
Films: Sebastiane (1975), Jubilee (1977), The Tempest (1979), Caravaggio (1986), The Last Of England (1987), War Requiem (1988), The Garden (1990), Edward II (1991), Wittgenstein (1992), Blue (1993)
Books: Dancing Ledge (1984), Kicking the pricks, Modern Nature, Chroma, At your own risk: A Saint's testament (1993)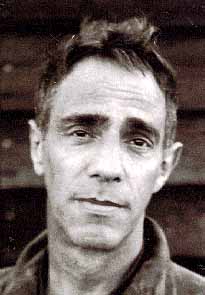 Derek Jarman
Philippe Jaroussky
(13 February 1978)
French classical singer, born in Maisons-Laffitte.
Franse klassieke zanger, geboren in Maisons-Laffitte.
Website: www.philippejaroussky.fr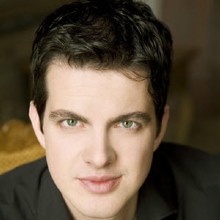 Philippe Jaroussky
Jason & deMarco
American Christian pop duo, see Jason Warner and deMarco DeCiccio.
Amerikaans Christelijk popduo, zie Jason Warner en deMarco DeCiccio.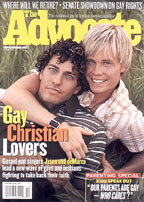 Jason & deMarco
Patrick Jeffrey
(25 June 1965)
American diving coach and five-time national champion diver, born in Morristown, New Jersey. Jeffrey graduated from Ohio State University with a degree in journalism and advertising.
Amerikaanse schoonspring coach, geboren in Morristown, New Jersey. Hij is vijf keer nationaal kampioen geweest in schoonspringen. Jeffrey is aan de Ohio State University afgestudeerd in journalistiek en reclame.


Patrick Jeffrey
C.O. Jellema
(9 September 1936 - 19 March 2003)
Dutch poet, born in Groningen as Cornelius Onno (Cor) Jellema. He studied theology and Germanistics and was teacher newer German literature at the Rijksuniversity Groningen from 1967 to 1988. He died in Leens.
Nederlandse dichter, geboren in Groningen als Cornelius Onno (Cor) Jellema. Hij studeerde theologie en Germanistiek en was van 1967 tot 1988 docent voor nieuwere Duitse letterkunde aan de Rijksuniversiteit Groningen. Hij overleed in Leens.
Books: Klein Gloria En Andere Gedichten (1961), Tijdverblijf (1971), Een Eng Cocon (1975), De Schaar Van Het Vergeten (1981), De Toren Van Snelson (1983), Door Eenen Spiegel (1984), In de koude voorjaarsnacht (1986), Een slaande hoef (1988), Ongeroepen (1991), Gedichten, oden, sonnetten (1992), Spolia (1996), Droomtijd (1999), Stemtest (2003), Een Web Van Dromen - Dagboeken 1960-2003 (2010)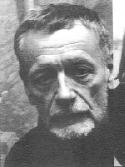 C.O. Jellema
Michael Jensen
American writer and editor of www.afterelton.com, born in Greeley, Colorado. His partner is writer Brent Hartinger.
Amerikaanse schrijver en redakteur van www.afterelton.com, geboren in Greeley, Colorado. Zijn partner is Brent Hartinger.
Books: Frontiers (1999), Firelands (2004)
Website: www.michaeljensen.com
Christian Jessen
(4 March 1977)
British doctor and television presenter, born in London as Christian Spencer Jessen.
Britse arts en televisie presentator, geboren in Londen als Christian Spencer Jessen.
TV: Embarrassing Bodies (2007–2015), Supersize vs Superskinny (2008–2014), Stephen Fry's 100 Greatest Gadgets (2011), Hotel GB (2012)
Michael Jeter
(26 August 1952 - 30 March 2003)
American actor, born in Lawrenceburg, Kansas. He studied medicine at Memphis State University.
Amerikaanse akteur, geboren in Lawrenceburg, Kansas. Hij studeerde medicijnen aan de Memphis State University.
TV: Evening shade (1990-1994), Tales of the city (1993), Sesame Street (2000-2003)
Films: Hair (1979), Zelig (1983), Tango and Cash (1989), The Fisher King (1991), Waterworld (1995), Mousehunt (1997), Air Bud (1997), Patch Adams (1998), True crimes (1998), Jakob the Liar (1999), The Green Mile (1999), Jurassic Park 3 (2001), Welcome to Collinwood (2002)
Theatre: Once in a Lifetime, G.R. Point, Cloud 9, Grand Hotel, Alice in Concert, Greater Tuna


Michael Jeter
Jack E. Jett
American Radio and TV Host.
Amerikaanse Radio- en TV-presentator.
TV: Access Nation (2004), On Q Live (2004), Queer Edge with Jack E. Jett (2005-2006)
Website: www.jackejett.com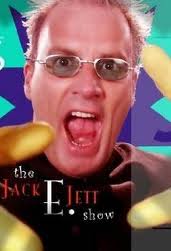 Jack E. Jett
Rob Jetten
(25 March 1987)
Dutch local politician for D66.
Nederlandse lokale politicus voor D66.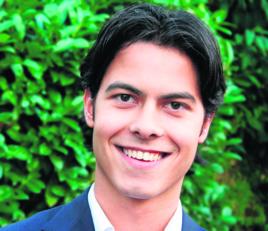 Rob Jetten
Dan Jinks
American film and TV producer, born in Miami, Florida.
Amerikaanse film- en TV-producer, geboren in Miami, Florida.
TV: Traveler (2007), Side Order Of Life (2007), Pushing Daisies (2007)
Films: Nothing to lose (1997), American beauty (1999), The bone collector (1999), Down with love (2003), Big Fish (2003), The forgotten (2004), The Nines (2007), Milk (2008)


Dan Jinks
Peter Jöback
(4 June 1971)
Swedish singer and actor, born in Stockholm as Peter Arne Jöback.
Zweedse zanger en akteur, geboren in Stockholm als Peter Arne Jöback.
Albums: Peter Jöback (1993), Personliga Val (1997), Only When I Breathe (2000), I Feel Good And I'm Worth It (2002), Jag Kommer Hem Igen Till Jul (2002), Det här Är Platsen (2004), Storybook (2004), Flera Sidor Av Samma Man (2006), Människor Som Du Och Jag (2007)
Theatre: Mio Min Mio (1982-1983), Sound Of Music (1982-1984), Snövit (1983-1984), Kavallerijungfrun (1984-1985), Här & Nu (1988), West Side Story (1990), Grease (1991-1992), Aladdin (1993), Fame (1993-1994), Djungelboken (1994), Kristina fran Duvemala (1995), Peter Jöback - A Musical Voyage (1997), Miss Saigon (1997, London), Peter Jöback Show (1998), Personliga Val - Live (1998), Jesus Christ Superstar (1998), Där Regnbagen Slutar (1999), The Witches of Eastwick (2000, London), Stuart Little (2000), Cabaret (2003, Copenhagen), Rhapsody in rock (2005), Cabaret (2006/2007)
Website: www.peterjoback.com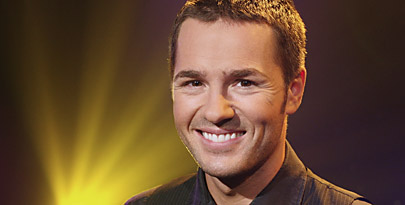 Peter Jöback
Jobriath
(14 December 1946 - 4 August 1983)
American singer, born as Bruce Wayne Campbell in Philadelphia, Pennsylvania.
Amerikaanse zanger, geboren als Bruce Wayne Campbell in Philadelphia, Pennsylvania.
Albums: Pidgeon (1969), Jobriath (1973), Creatures of the Street (1974), Lonely Planet Boy (2004), As The River Flows (2014), Popstar - The Lost Musical (2015)
Theatre: Hair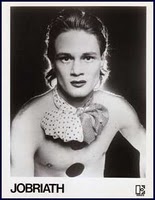 Jobriath
Elton John
(25 March 1947)
British pop singer and composer, born in Pinner, Middlesex, England as Reginald Kenneth Dwight. He began his career writing songs together with lyricist Bernie Taupin. He was the first artist to enter the American Charts with an album at no. 1 and he was the first Rock artist to tour the USSR (in 1979). In 1984 he married Renate Blauel and the marriage lasted to 1988. His tribute to princess Diana 'Candle in the wind' is the top best selling single of all times (33 million).Together with lyricist Tim Rice, Elton John has written the lyrics and music for the musicals 'Aida' and 'The Lion King' and the movie 'The Road to Eldorado'. He married his partner David Furnish on December 21, 2005.
Britse popzanger en componist, geboren in Pinner, Middlesex, Engeland als Reginald Kenneth Dwight. Hij begon zijn carriere toen hij samen liedjes schreef met tekstschrijver Bernie Taupin. Hij was de eerste artiest die de Amerikaanse hitlijst op 1 binnenkwam met een album en de eerste rockartiest die in de Sovjet Unie tourde (in 1979). In 1984 trouwde hij Renate Blauel; het huwelijk hield tot 1988 stand. Zijn ode aan prinses Diana 'Candle in the wind' is de best verkochte single aller tijden (33 miljoen exemplaren). Samen met tekstschrijver Tim Rice heeft Elton John tekst en muziek geschreven voor de musicals 'Aida' en 'The Lion King' en de film 'The Road to Eldorado'. Op 21 december 2005 trouwde hij met zijn partner Paul Furnish.
Hits: Border Song (1970), Your Song (1971), Crocodile Rock (1972), Daniel (1973), Goodbye Yellow Brick Road (1973), Don't let the sun go down on me (1974), The Bitch Is Back (1974), Somebody saved my life tonight (1975), Don't go breaking my heart (with Kiki Dee) (1976), Sorry seems to be the hardest word (1976), Song for guy (1979), Blue eyes (1982), I guess that's why they call it the blues (1983), I'm still standing (1983), Nikita (1985), Cry to heaven (1986), Sacrifice (1990), Club at the end of the street (1990), You've got to love someone (1990), Don't let the sun go down on me (live with George Michael)(1991), The one (1992), Runaway train (1992), The last song (1992), True Love (1993, duet with Kiki Dee), Can you feel the love tonight (1994), Circle of life (1994), Candle in the wind (1997), I want love (2001), This train don't stop here anymore (2002), Electricity (2005), Ghetto Gospel (2005, with Tupac)
Albums: Empty sky (1969), Tumbleweed connection (1971), Don't shoot me, I'm only the piano player (1972), Goodbye yellow brick road (1973), A single man (1978), Love songs (1983), Ice on fire (1985), The very best of...(1990), Made in England (1995), The big picture (1997), Chartbusters go pop, One night only (2001), Songs from the West Coast (2001), Greatest hits 1970-2002 (2002), Peachtree Road (2004), The Captain and The Kid (2006), Rocket Man - The Definitive Hits (2007)
Films: Tommy (1975), The road to Eldorado (voice)
Website: www.eltonjohn.com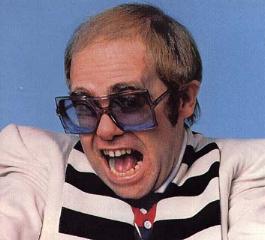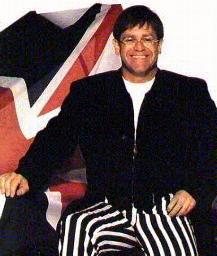 Elton John
Jason John
(18 March 1967)
Uk singer and former backing vocalist with boy band Big Fun.
Engelse zanger en voormalig achtergrond zanger van de boy band Big Fun.
Hits: Blame It On The Boogie (1989)
Jeffrey John
British priest, who in may 2003 was appointed bishop of Reading in the Church of England. In july 2003 he turned down the post after a.o. the Church in Nigeria threatening to break away if the appointment stood.
Britse priester, die in mei 2003 benoemd werd als bisschop van Reading in de Church of England. In juli 2003 wees hij de benoeming echter af nadat o.a. de Church of Nigeria zich van de kerk dreigde af te scheiden als de benoeming bleef.

Jeffrey John
Jasper Johns
(15 May 1930)
American painter, sculptor and printmaker, born in Augusta, Georgia.
Amerikaanse schilder, beeldhouwer en maker van prints, geboren in Augusta, Georgia.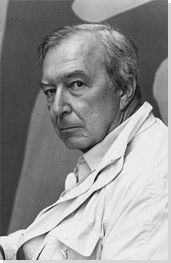 Jasper Johns
Fenton Johnson
(25 October 1953)
American author, born as John Fenton Johnson in Kentucky.
Amerikaanse schrijver, geboren als John Fenton Johnson in Kentucky.
Books: Crossing the River (1989), Scissors, Paper, Rock (1993), Geography of the Heart: A Memoir (1996), Keeping Faith: A Skeptic's Journey (2003)
Website: www.fentonjohnson.com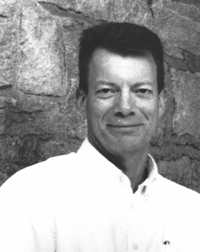 Fenton Johnson
Holly Johnson
(9 February 1960)
British singer and artist, born as William Johnson. He started his career as the singer of 'Frankie goes to Hollywood'. After the group broke up, he started a solo career. Holly Johnson is sero-positive.
Engelse zanger en kunstenaar, geboren als William Johnson. Hij begon zijn loopbaan als zanger van 'Frankie goes to Hollywood'. Toen de groep stopte, is hij solo verder gegaan. Holly Johnson is seropositief.
Hits: (met FGtH) Relax (1984 + 1993), Two Tribes (1984), The power of Love (1984), Welcome to the pleasuredome (1985), Rage hard, hard rage (1986), Warriors of the wasteland (1986) (solo)Love Train (1989), Americanos (1989)
Albums: Blast (1989), Hollelujah-the remix album(1989), Dreams that money can't buy (1991), Soulstream (1999)
Website: www.hollyjohnson.com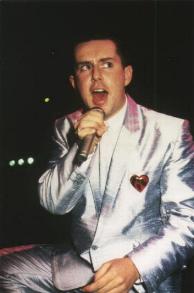 Holly Johnson
Lionel Pigot Johnson
(15 March 1867 - 4 October 1902)
Britisch poet, writer and journalist, born in Broadstairs, Kent.
Britse dichter, schrijver en journalist, geboren in Broadstairs, Kent.
Books: The art of Thomas Hardy (1894), Poems (1895), Ireland and other poems (1897)
Philip Johnson
(8 July 1906 - 25 January 2005)
American architect and from 1932 untill 1954 director of the Architecture department at the Museum of Modern Art. He was born as Philip Cortelyou Johnson in Cleveland, Ohio.
Amerikaanse architect en van 1932 tot 1954 direkteur van de Architectuur afdeling van het Museum of Modern Art. Hij is geboren als Philip Cortelyou Johnson in Cleveland, Ohio.
Works: Glass house (New Canaan, Connecticut, 1949), National Centre for performing arts (Bombay, India), AT&T building (New York City, 1978)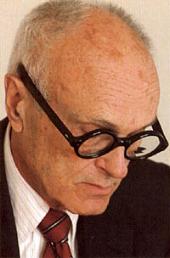 Philip Johnson
Thaddine Johnson
American female boxer.
Amerikaanse vrouwelijke bokser.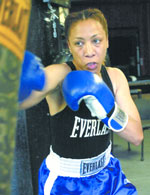 Thaddine Johnson
Angelina Jolie
(4 June 1975)
American bisexual actress, who was born in Los Angeles as Angelina Jolie Voight. She's the daughter of actor Jon Voight. In 2000 she won an Oscar for best supporting actrice for the movie 'Girl, interrupted'. In 2001 she was appointed goodwill ambassador for UN High Commission for refugees. On may 5, 2000, she married actor, singer and director Billy Bob Thornton, with whom she adopted a Cambodian orphan, Maddox (born august 5, 2001). The couple divorced on May 27, 2003. In 2004 Angelina adopted a second child : Zahara from Ethiopia. Actor Brad Pitt is her partner now. On may 27, 2006, the couple became parents to baby girl Shiloh Nouvel Jolie-Pitt. Shiloh was born in Namibia.
Amerikaanse biseksuele actrice, die geboren is in Los Angeles als Angelina Jolie Voight. Ze is de dochter van akteur Jon Voight. In 2000 won ze de Oscar voor beste actrice in een bijrol voor de film 'Girl, interrupted'. In 2001 is ze benoemd tot goodwill ambassadeur voor de UN High Commission voor vluchtelingen. Op 5 mei 2000 trouwde ze met akteur, zanger en regisseur Billy Bob Thornton, met wie ze een Cambodiaanse wees adopteerde: Maddox (geboren 5 augustus, 2001). Ze scheidden op 27 mei 2003. In 2004 adopteerde Angelina een tweede kind : Zahara uit Ethiopië. De akteur Brad Pitt is nu haar partner. Op 27 mei 2006 werd het paar de ouders van dochter Shiloh Nouvel Jolie-Pitt. Shiloh kwam in Namibië ter wereld.
Films: Lookin' to get out (1982), Cyborg 2 (1993), Angela & Viryl (1993), Alice & Viryl (1993), Without evidence (1995), Hackers (1995), Mojave Moon (1996), Foxfire (1996), Love is all there is (1996), Playing God (1997), Hell's kitchen (1998), Gia (1998), Playing by heart (1998), Pushing tin (1999), The bone collector (1999), Girl, interrupted (1999), Gone in 60 seconds (2000), Tomb raider (2001), Original Sin (2001), Life or something like it (2002), Lara Croft Tomb Raider: The Cradle of Life (2003), Beyond borders (2003), Taking lives (2004), Alexander (2004), Sky Captain and the World of Tomorrow (2004), Shark tale (2004), The Fever (2004), Mr. and Mrs. Smith (2005), The Good Shepherd (2006)
TV: True women (1997), George Wallace (1997)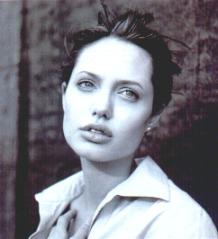 Angelina Jolie
Gerard Joling
(29 April 1960)
Dutch singer and TV-host, born in Alkmaar. In 1988 he represented the Netherlands at the Eurovision Song contest with the song 'Shangri-la'. He became 9th.
Nederlandse zanger en TV presentator, geboren in Alkmaar. Joling werd bekend door zijn deelname in 1985 aan Hennie Huisman's Soundmixshow, waarin hij 'Crying' van Don McLean vertolkte en daarmee de 3e plaats in de finale bereikte. Hij vertegenwoordigde in 1988 Nederland bij het Eurovisie Song Festival met het liedje 'Shangri-la' en kwam daarmee op de negende plaats.
Hits: Love is in your eyes (1985), Ticket to the tropics (1985), Reach (1986), Spanish heart (1986), Midnight to midnight (1987), Shangri-la (1988), Read my lips (1988), No more boleros (1989), Stay in my life (1989), Corazon (1990), Tu solo tu (1991), Can't take my eyes off you (with Tatiana, 1992), Liefde op het eerste gezicht (1994), Together again (1994), Zing met me mee (1995), At your service (2002), Op zoek naar de waarheid (2002), Maak me gek (2007)
Albums: Love is in your eyes (1985), Sea of love (1986), Heart to heart (1987), In this world (1987), No more boleros (1989), Corazon (1990), Memory Lane (1991), Eye to eye (1992), Spanish heart (1993), Eternal love (1994), A magic Christmas (1995), Heel even anders (1995), Nightlife (1997), Only the strong songs survive (2001), Nostalgia (2004), Maak me gek (2007)
TV: De Karaoke-show (RTL-4), De waarheid (2002, SBS6), Only Joling (2004), Gordon & Gerard over de vloer (2005, Talpa), Toppers; de weg naar de Arena (2006, Talpa), Sterren dansen op het ijs (2006-2007), So You Wanna Be a Popstar (2007)
DVD: Over De Vloer, volume 1 (2006), Over De Vloer, volume 2 (2006), Toppers In Concert 2006 (2006, with Gordon and Rene Froger), Toppers In Concert 2007 (2007, with Gordon and Rene Froger), Stout En Nieuw - Live In Ahoy (2008)
Films: Spion Van Oranje (2009)
Website: www.gerardjoling.nl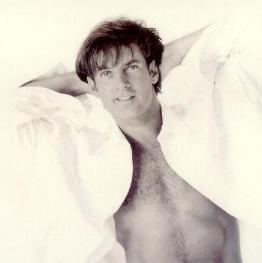 Gerard Joling
Cherry Jones
(21 November 1956)
American actress, born in Paris, Tennessee. She studied drama at Carnegie Mellon University. She won a 'Tony' for her role as Catherine Sloper in "The Heiress" (1995).
Amerikaanse actrice, geboren in Paris, Tennessee. Ze heeft drama gestudeerd aan Carnegie Mellon University. Ze heeft een Tony gewonnen voor haar rol als Catherine Sloper in 'The Heiress' in 1995.
TV: Alex: The Life of a Child (1986), The Lady in Question (1999), Cora Unashamed (2000), What Makes a Family (2001), Clubhouse (2004)
Films: Light of day (1987), The big town (1987), Housesitter (1992), A League of Their Own (1992), Julian Po (1997), The Horse Whisperer (1998), Cradle will rock (1999), Erin Brockovich (2000), The perfect storm (2000), Signs (2002), Divine Secrets of the Ya-Ya Sisterhood (2002), The Village (2004), Ocean's Twelve (2004), Swimmers (2005)
Theatre: Angels in America, The Night of the Iguana, Our Country's Good, A Moon for the Misbegotten, The heiress (1995), Imaginary friends (2002)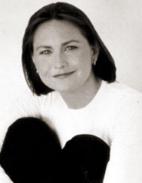 Cherry Jones
Randy Jones
(13 September 1952)
American singer,dancer and actor, born in Raleigh, North Carolina. He studied at Enloe High School in Raleigh. Jones was one of the original singers/dancers (the Cowboy) of disco group The Village People. In 2008 The Village People received the 2369th star on the Walk of Fame in Hollywood.
Amerikaanse zanger, danser en akteur, geboren in Raleigh, North Carolina. Hij studeerde aan Enloe High School in Raleigh. Jones was een van de originele zangers/dansers (de Cowboy) in de discogroep The Village People. In 2008 kregen The Village People de 2369ste ster op de Walk of Fame in Hollywood.
Hits with The Village People: In Hollywood (1978), YMCA (1978), In the navy (1979), Go West (1979)
CD-singles (solo): New York City boy (2005), Sleeping (2005)
Albums with the Village People: Macho man (1978), Cruisin' (1978), Go West (1979), Can't stop the music (1980), Greatest hits
Albums (solo): Ticket to the world (2006)
DVD: Village People: Live in Japan
Films: Mavri Emmanouella (1979), Can't Stop The Music (1980, with the Village People), Three Long Years (2003)
Theatre: Meet Me In St. Louis, Oklahoma, Carousel, Sodom: The Musical (2005), I wanna be Rosie (2005)
Website: www.randyjonesworld.com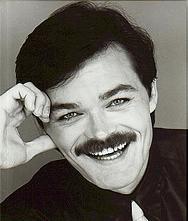 Randy Jones
Rosie Jones
(13 November 1959)
American golfer, born in Santa Ana, California.
Amerikaanse golfster, geboren in Santa Ana, Californié.
Eloy de Jong
(13 March 1973)
Dutch singer, born in The Hague as Eloy Francois Maurice Gilbert Charles Prosper De Jong. Eloy was part of Boysband 'Caught in the Act', which was not that popular in the Netherlands, but very popular in Germany and other countries like Taiwan and Indonesia. 'Caught in the act' stopped in 1998. Eloy became news when Stephen Gately from the Irish boysband Boyzone came out en also announced that Eloy was his boyfriend. Eloy and Stephen split up in 2002.
Een van de zangers van de Nederlandse jongensband 'Caught in the Act', geboren in Den Haag als Eloy Francois Maurice Gilbert Charles Prosper De Jong. Deze band was in Nederland zelf niet zo populair, maar in Duitsland en andere landen als Taiwan en Indonesië des te meer. 'Caught in the act' stopte in 1998. Eloy kwam in 1999 in het nieuws toen bekend werd dat Stephen Gately van de Ierse groep Boyzone homo is en Eloy zijn vriend was. Eloy en Stephen zijn in 2002 uit elkaar gegaan.
Hits: Gonna make U mine (1993), Take me to the limit (1994), Love is everywhere (1995), My arms keep missing you (1995), Let this love begin (1995), Baby come back (1998), Angel in disguise (2004, solo)
Albums: Caught in the act of love (1995), Forever friends (1996), Vibe (1997), We belong together : 6 years of succes (1998)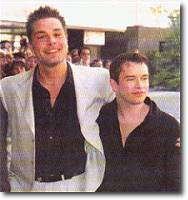 Eloy de Jong With Stephen Gately

Annet de Jong
(1970)
Dutch journalist and writer, born in Rotterdam. She studied English at the Rijksuniversiteit in Leiden and journalism at the Erasmus University in Rotterdam. On 5 November 2005 she married journalist Dominique van der Heyde in Amsterdam.
Nederlandse journalist en schrijfster, geboren in Rotterdam. Ze studeerde Engelse taal- en letterkunde aan de Rijksuniversiteit Leiden en deed Journalistiek aan de Erasmus Universiteit Rotterdam. Op 5 november 2005 trouwde ze in Amsterdam met journaliste Dominique van der Heyde.
Books: Vuurkoraal (2008), Dossier Tobias (2009), Levend Bewijs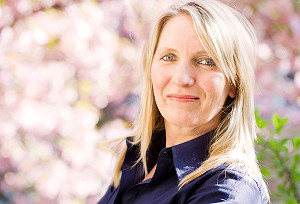 Annet de Jong

Femke de Jong
(2 March 1975)
Dutch radio reporter with Omroep Brabant. In 2002 she married radio host Cindy de Koning.
Nederlandse radio verslaggever bij Omroep Brabant. In 2002 trouwde ze met radio presentatrice Cindy de Koning.

Joost de Jong
(27 May 1975)
Dutch singer and musicalstar, born in Rijen. He studied Social Work at the Hogeschool Eindhoven and Musical Theatre at the conservatory in Tilburg.
Nederlandse zanger en musicalster, geboren in Rijen. Hij heeft de opleiding Maatschappelijk Werk en Dienstverlening gevolgd aan de Hogeschool Eindhoven en muziektheater aan het Tilburgse Conservatorium.
Theatre: Antartica (1995), Grease (1997-1998), Hair, West Side Story, Fame, Chicago (as Fred Casely), Saturday Night Fever (as Tony Manero, 2001-2002), De 3 Musketiers (2003, alternate), Musicals in Concert (2003), De kleine zeemeermin (2004-2005), Songs From The Heart (2008)
TV: Baantjer, Goudkust
Film: Volle maan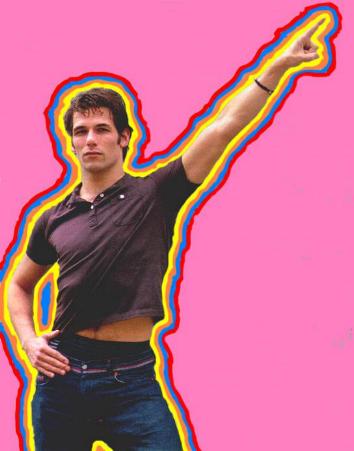 Joost de Jong

Raoul de Jong
(12 March 1984)
Dutch writer, singer and actor, born in Sliedrecht. He sings with popgroup "De Jong".
Nederlandse schrijver, zanger en akteur geboren in Sliedrecht. Hij zingt bij popgroep "De Jong".
Books: Het leven is verschrikkuluk, Stinknegers (2004)
Theatre: De gouden druppel (2004)
TV: Zoop
Commercials: ?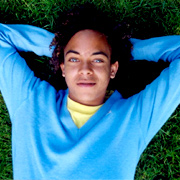 Raoul de Jong

Siemon de Jong
(1962)
Dutch TV-presenter and the owner of bakery "De Taart Van Mijn Tante" in Amsterdam. He was born in Monnickendam.
Nederlandse TV presentator en de eigenaar van de banketbakkerij "De Taart Van Mijn Tante" in Amsterdam. Hij is geboren in Monnickendam.
TV: De Taarten Van Abel (2002-)
Book: De Taarten van Abel (2007)
Website: www.detaart.com and www.taartenvanabel.nl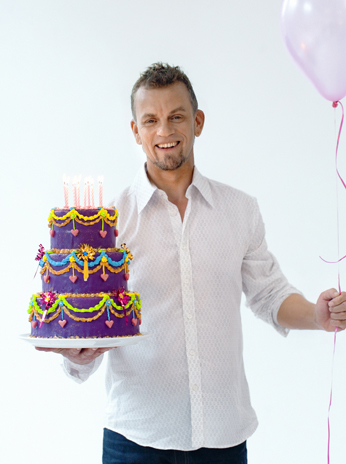 Siemon de Jong

Leen Jongewaard
(30 March 1927 - 4 June 1996)
Dutch actor, singer and comedian, born in Amsterdam as Leendert Jongewaard. Became famous in Holland for his role in a famous Dutch TV-series for children in the sixties of the last century. Jongewaard has been married. He died in the South of France of a heart attack.
Nederlandse akteur, zanger en cabaretier, geboren in Amsterdam als Leendert Jongewaard. Werd in Nederland vooral bekend door zijn dubbelrol als Gerrit en Opa in de jeugdserie 'Ja Zuster, Nee Zuster' in de zestiger jaren. Hij is getrouwd geweest. Jongewaard trad ook een aantal seizoenen met Robert Long op in het theater. Hij heeft zich de laatste jaren van zijn leven teruggetrokken en overleed tijdens een vakantie in Zuid-Frankrijk aan een hartaanval.
Biography: Leen Alleen - Het Bewogen Leven Van Leen Jongewaard (2009, by Henk van Gelder)
Radio: Maliekolder, Klatergoud, Zwoei
TV: Okkie Trooi (1960, as Flip de Tovenaarsleerling), Ja Zuster, nee Zuster (as Opa and Gerrit), 't Schaep met de vijf pooten (1969-1970, as Lucas Blijdschap), Citroentje met suiker (1972-1973), Kunt u mij de weg naar Hamelen vertellen
Musicals: Mensen, hee mensen (1962), Heerlijk duurt het langst (1965), De kleine parade (1969), De Engel van Amsterdam (1975), Swingpop (1978), Pingping (1984)
Films: Kermis in de regen (1962), Vergeten medeminnaar (1963), Help, de dokter verzuipt (1974), De vijf van de vierdaagse (1975), Pastorale 1943 (1978), Martijn en de magiër (1978), Hoge hakken, echte liefde (1981), De boezemvriend (1982), Op hoop van zegen (1986), Zoeken naar Eileen (1987), Terug naar Oegstgeest (1987), De Avonden (1989), Loos (1989), My blue heaven (1990)
Theatre: Kijktaarna (1971, with Adele Bloemendaal), Heilige Jeane (1978), Duidelijk zo (1980, with Robert Long), Tot hiertoe heeft de Heere ons geholpen (with Robert Long), Het bleef nog lang onrustig in de stad (with Robert Long)
Albums: Leen alleen, Leen is alive (1981)
Hits: Mijn opa (met Hetty Blok, 1967), Op een mooie pinksterdag (met André van den Heuvel, 1967), De ouwe Jacob (1967), In een rijtuigie (met Wim Sonneveld, 1968), We zijn op de wereld om mekaar te helpen (1969), Het zal je kind maar wezen (1970), Als je mekaar niet vertrouwen kan (1970), Lieve heer doe mij een lol (1971)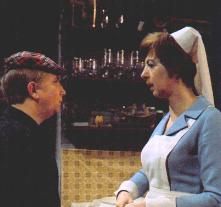 Leen Jongewaard in 'Ja Zuster, Nee Zuster'

Claudy Jongstra
(6 February 1963)
Dutch fashion- and textile-designer, born in Roermond. From 1982 to 1989 she studied fashion at the Art school Utrecht.
Nederlandse mode- en stoffenontwerpster, geboren in Roermond. Van 1982 tot 1989 studeerde de mode aan de Kunstacademie in Utrecht.
Website: www.claudyjongstra.com

Janis Joplin
(19 January 1943 - 4 October 1970)
American bisexual rocksinger, born in Port Arthur, Texas, as Janis Lyn Joplin.
Amerikaanse biseksuele rockzangeres, geboren in Port Arthur, Texas, als Janis Lyn Joplin.
Hits: Me and Bobby McGee (1971), Cry Baby (1971)
Albums: Cheap Thrills (1968), I got them ol' kozmic blues again mama! (1969), Pearl (1970), Janis Joplin greatest hits (1973), Janis (1975)
Website: www.officialjanis.com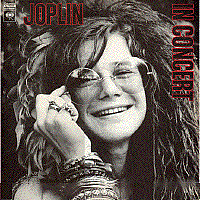 Janis Joplin

Johnny Jordaan
(7 February 1924 - 8 January 1989)
Dutch singer, born in Amsterdam, whose real name is Johannes Hendricus van Musscher. At the age of nine he lost one of his eyes while fighting with his cousin Carel Verbrugge (who later became famous in the Netherlands as Willy Alberti). On November 11, 1943 Johnny Jordaan got married to Totty de Graaff and they had a daughter (Willeke). In 1957 he met Ton Slierendrecht with whom he spent the rest of his life.
Nederlandse zanger, geboren in Amsterdam, wiens echte naam Johannes Hendricus van Musscher was. Op negen-jarige leeftijd verloor hij zijn oog toen hij vocht met zijn neef Carel Verbrugge (die later bekend werd als Willy Alberti). Johnny Jordaan trouwde op 11 november 1943 met Totty de Graaff en werd vader van dochter Willeke. In 1957 ontmoette hij Ton Slierendrecht met wie hij de rest van zijn leven doorbracht. In 1996 en 1997 speelde Rob van de Meeberg de rol van Johnny Jordaan in de musical 'Oh Johnny' over diens leven. In 2000 werd door de VPRO de serie over het leven van Johnny Jordaan 'Bij ons in de Jordaan' uitgezonden.
Hits: Bij ons in de Jordaan (1955), Geef Mij Maar Amsterdam (1956), Pierement (1956), Daar mag je alleen maar naar kijken (1962), Een pikketanussie (1968), Pruimensap (1970), Ze zijn ze nog niet vergeten (1981)
Albums: Johnny Jordaan zingt Willy Derby (1963), Ouwe Trouwe Jordaan (1968), Tussen Kerst en Nieuwjaar (1971), Bedankt Lieve Mensen (1972), Uw koninkrijk kome (1973), Jeugdherineringen (1975), 25 jaar Tante Leen en Johnny (1980), Het beste van Johnny Jordaan (1989), De parel van de Jordaan (1992), Geef mij maar Amsterdam (1999), Loop maar een straatje om (2006, with Tante Leen)
Musical: De Jantjes (als Mop) (1970)
Biography: Ze kunnen van me zeggen wat ze willen (1972), De zon schijnt voor iedereen (by Bert Hiddema)
DVD: Bij Ons In De Jordaan (2005)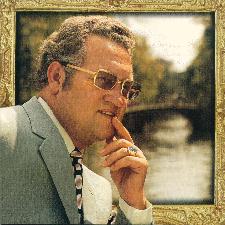 Johnny Jordaan

Barbara Jordan
(21 February 1936 - 17 January 1996)
American politician, born as Barbara Charline Jordan in Houston, Texas. She served as a congresswoman in the United States House of Representatives from 1973 to 1979. Jordan retired from politics in 1979 and became an adjunct professor teaching ethics at the University of Texas.
Amerikaanse politica, geboren als Barbara Charline Jordan in Houston, Texas. Ze is van 1973 tot 1979 congreslid geweest in de United States House of Representatives. Ze keerde in 1979 de politiek de rug toe en werd adjunct professor ethiek aan de Universiteit van Texas.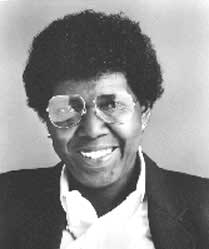 Barbara Jordan

Leslie Jordan
(29 April 1955)
American actor and playwright, born in Memphis, Tennessee. He studied at Texas Southern University and Boston University Law School.
Amerikaans akteur en toneelschrijver, geboren in Memphis, Tennessee. Hij studeerde aan Texas Southern University en aan Boston University Law School.
Theatre: Sordid Lives, Hysterical Blindness, Like a Dog on Linoleum (2005)
TV: Will & Grace (2001-2005, as Beverley Leslie)
Films: Frankenstein General Hospital (1988), Moving (1988), Ski Patrol (1990), Missing Pieces (1991), Hero (1992), Jason Goes to Hell: The Final Friday (1993), Black Velvet Pantsuit (1995), Shoot the Moon (1996), Eat Your Heart Out (1997), Goodbye Lover (1998), Sordid Lives (2000), Lost in the Pershing Point Hotel (2000), John John In the Sky (2000), Farm Sluts (2003), Moving Alan (2003), Wasabi Tuna (2003), Madhouse (2004)
Website: www.brotherboy.com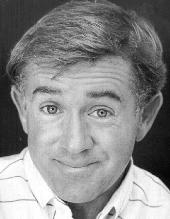 Leslie Jordan

Scott Jordan
American swimmer. He grew up in Connecticut and studies at St. Bonaventure University.
Amerikaanse zwemmer. Hij groeide op in Connecticut en studeert aan St. Bonaventure University.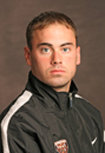 Scott Jordan

Ivo (Ivelin) Jordanov
(30 December 1978)
Bulgarian politician. See "Yordanov".
Bulgaarse politicus. Zie "Yordanov".

Arendo Joustra
(19 July 1957)
Dutch editor of Dutch weekly 'Elsevier' and writer of 'Het Homo-erotisch woordenboek' (The homo-erotic dictionary). He was born in Vlissingen as Arendo Sjouke Joustra.
Redacteur van Elsevier en schrijver van 'Het Homo-erotisch Woordenboek. Hij is geboren in Vlissingen als Arendo Sjouke Joustra.
Books: Het Homo-Erotisch Woordenboek (1988), Ruud Lubbers, Manager in de politiek (1989), Hof Van Brussel (1997), Twee Hoeraatjes Voor De Monarchie (2002), Scheepspraet (2009), Handboek hoofdredacteur. Hoe je het wordt, bent en blijft (2010), De Oranjes (2011), Vier relaties van Beatrix. Ruud Lubbers, Europa, de Prins-gemaal en de natie (2013)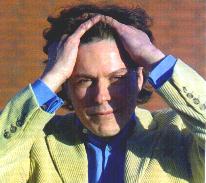 Arendo Joustra

Mychal (Michael) Judge
(11 May 1933 - 11 September 2001)
American chaplain of the New York City Fire Department, born in Brooklyn, New York. Judge perished when he administered last rites near the scene of the terrorists attack at the World Trade Center in 2001.
Amerikaanse kapelaan van de brandweer van New York City, geboren in Brooklyn, New York. Judge kwam om toen hij de laatste sacramenten toediende bij de plek van de terroristische aanslagen op het World Trade Center in 2001.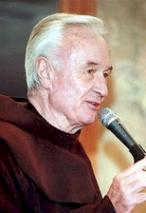 Mychal Judge

Rafe Judkins
(8 January 1983)
American contestant of the TV programm Survivor: Guatamala in 2005. He was born in Salt Lake City, Utah, as Rafe Lee Judkins. He studied at Sewickley Academy in Pittsburgh.
Amerikaanse deelnemer aan het TV-programma Survivor: Guatamala, in 2005. Hij is geboren in Salt Lake City, Utah, als Rafe Lee Hudkins. Hij studeerde in Pittsburgh aan Sewickley Academy.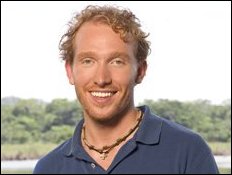 Rafe Judkins

Isaac Julien
(21 February 1960)
British artist and filmmaker, born in London. He studied art at St. Martin's School of Art and graduated in 1985.
Britse kunstenaar en filmmaker, geboren in Londen. Hij studeerde kunst aan de St. Martin's School of Art en studeerde in 1985 af.
TV: The Question of Equality (series, 1995)
Films: Who Killed Colin Roach? (1983), The Passion of Remembrance (1986), Looking for Langston (1989), Young soul rebels (1991), The attendant (1993), Long Road to Mazatlan (1999), BaadAsssss Cinema (2002), Baltimore (2003), Derek (2008)
Music video: Des'ree: Feel So High (1991)
Website: www.isaacjulien.com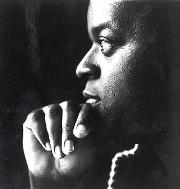 Isaac Julien

Patrick Juvet
(21 August 1950)
Swiss bisexual singer and songwriter and former model.
Zwitsers biseksuele zanger en liedjesschrijver en voormalig model.
Hits: Je vais me marier, Marie (1973), Toujours du cinema (1973), Rappelle-toi Minette (1974), Faut pas rêver (1976), Ou sont les femmes? (1977), Megalomania (1977), Got a Feeling (1978), I Love America (1978), Lady Night (1979), Swiss Kiss (1979), Laura (1979)
Albums: La musica (1972), Love (1973), Olympia 73 (1973), Chrysalide (1974), Mort ou vif (1976), Paris by night (1977), Got a feeling (1978), Lady night (1979), Laura ou les ombres de l'été (1979), Live Olympia 79 (1979), Still Alive (1980), Reves immoraux (1982), Solitudes (1991), Best of Patrick Juvet (1994), L'essentiel (2006)
Autobiography: Les Bleus au Coeur (2005)


Patrick Juvet




Click here to go to the "K" of my alfabet