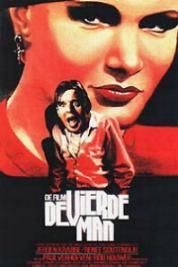 De vierde man





(Back) to my home page




(Back) to my main film page



Director: Paul Verhoeven
Writer: Gerard Soeteman / Gerard Reve (novel)
Country: Netherlands
Year: 1983
Duration: 102 minutes
Also known as: The fourth man, Der vierte Mann, Le quatrieme homme
Cast:
- Jeroen Krabbé : Gerard Reve
- Renée Soutendijk : Christine Halsslag
- Thom Hoffman : Herman
- Dolf de Vries : Dr. de Vries
- Geert de Jong : Ria
- Hans Veerman : Undertaker
- Hero Muller : Josefs
- Caroline de Beus : Adrienne
- Reinout Bussemaker : First husband
- Erik J. Meijer : Second husband
- Ursul de Geer : Third husband
- Filip Bolluyt : Surfer
- Hedda Lornie : Book seller
- Paul Nygaard : Violist
- Guus van der Made : Waiter in train


Story: Gerard Reve, a Dutch gay Catholic writer travels from Amsterdam to Vlissingen to speak; his stories, he says, "lie the truth." One of the listeners, Christine Halsslag, a seductive beautician, invites him to stay the night. Next day, he sees a photo of her boyfriend, a German plumber. He convinces her to bring Herman to town and sets out to seduce him. Gradually, aided by visions and nightmares, he's sure Christine's a murderous widow who has killed three husbands; he or Herman will be the fourth man. Is he mad or prescient?


Verhaal: Gerard Reve, een Nederlandse homoseksuele en katholieke schrijver reist van Amsterdam naar Vlissingen om een toespraak te houden: zijn verhalen, zegt hij, "liegen de waarheid". Een van de toeschouwers, Christine Halsslag, een verleidelijke schoonheidsspecialiste, nodigt hem uit om te blijven slapen. De volgende dag ziet hij een foto van haar vriend, een Duitse loodgieter. Hij haalt haar over om Herman uit te nodigen en vat het plan om hem te verleiden. Langzaam maar zeker, gevoed door beelden en nachtmerries, raakt Gerard overtuigd dat Christine een moordlustige weduwe is die haar drie echtgenoten heeft vermoord; hij of Herman zal de vierde worden. Is hij gek of heeft hij een vooruitziende blik?
Available on: Video and DVD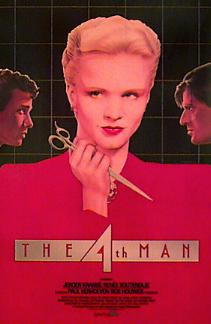 Some posters