Victor / Victoria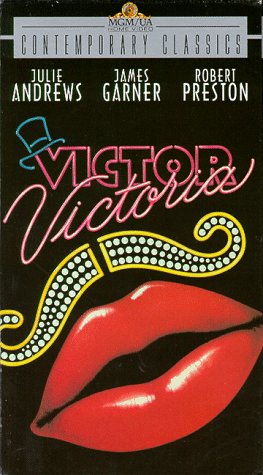 Back to my homepage
Back to my filmpage

Producer: Blake Edwards
Written by: Blake Edwards, Hans Hoemburg, Reinhold Schünzel
Lyrics: Leslie Bricusse
Music: Henry Mancini
Year: 1982
Country: U.S.A.
Duration: 129 min.
Cast:
- Julie Andrews : Count Victor Grazinsky / Victoria Grant
- James Garner : King Marchand
- Robert Preston : Carroll Todd "Toddy"
- Lesley Ann Warren : Norma Cassidy
- Alex Karras : Squash
- John Rhys-Davies : Cassell
- Graham Stark : Waiter
- Peter Arne : Henry Labisse
- Sherloque Tanney : Bovin
- Michael Robbins : Hotel Manager
- Norman Chancer : Sal
- David Gant : Restaurant Manager
- Maria Charles : Madame President
- Malcolm Jamieson : Richard
- John Cassady : Juke


Story: Remake of the 1933 German film 'Viktor und Viktoria'. Victoria Grant is a poor English soprano trying to find work in Paris. She auditions for Labisse, owner of gay club "Chez Lui". Labisse rejects her and singer Toddy, who was just fired by Labisse after starting a fight in the nightclub, offers Victoria shelter. After Victoria kicks out Toddy's ex-boyfriend Richard, Toddy gets the idea to create a new act: Victor, a female impersonator: so a woman pretending to be a man pretending to be a woman. Victor is an instant success and one evening gangster King Marchand visits the show and falls in love with Victoria and is surprised and confused when she turns out to be a man. Or isn't she?
On october 25, 1995 the stage version of 'Victor/Victoria' opened at the Marquis Theatre in New York.


Verhaal: Nieuwe versie van de Duitse film 'Viktor und Viktoria' uit 1933. Victoria Grant is een arme Engelse sopraan die in Parijs op zoek is naar werk. Ze doet auditie bij Labisse, eigenaar van homoclub "Chez Lui". Labisse wijst haar af en zanger Toddy, die net door Labisse is ontslagen omdat hij een vechtpartij begon in de nachtclub, biedt Victoria onderdak. Wanneer Victoria Toddy's ex-vriendje Richard de deur uit slaat, krijgt Toddy het idee voor een nieuwe act : Victor, een travestiet: dus een vrouw die een man speelt die zich als vrouw verkleedt. Victor is gelijk een succes en op een avond wordt de show bezocht door gangster King Marchand, die verliefd wordt op Victoria en verrast en in de war is als zij een man blijkt te zijn. Of toch niet?
Op 25 oktober 1995 ging de musicalversie van 'Victor/Victoria' in premiere in het Marquis Theater in New York.
Soundtrack: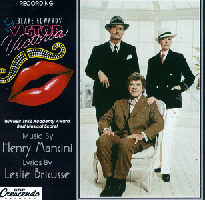 The film soundtrack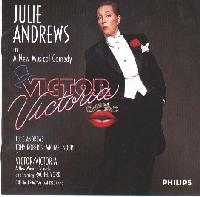 The Broadway CD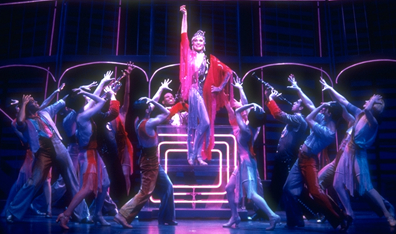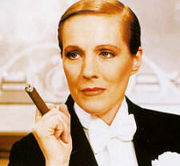 Julie Andrews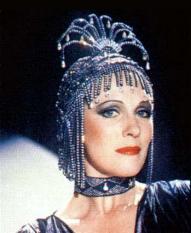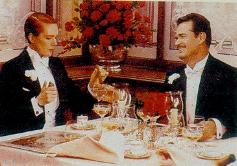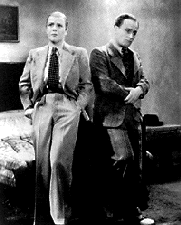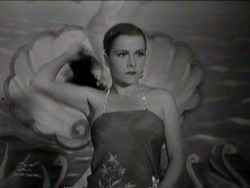 Pics from the original German film from 1933