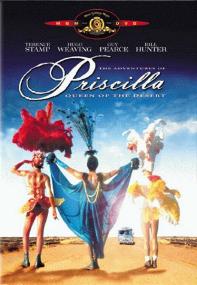 The adventures of Priscilla, queen of the desert





(Back) to my home page




(Back) to my main film page



Director: Stephan Elliot
Writer: Stephan Elliot
Country: Australia
Year: 1994
Duration: 102 minutes
Cast:
- Terence Stamp : Ralph / Bernadette Bassenger
- Hugo Weaving : Anthony 'Tick' Belrose / Mitzi Del Bra
- Guy Pearce : Adam Whitely / Felicia Jollygoodfellow
- Bill Hunter : Bob
- Alan Dargin : Aboriginal Man
- Leighton Picken : Young Adam
- Rebel Russell : Logowoman
- John Casey : Bartender
- June Marie Bennett : Shirley
- Murray Davies : Miner
- Frank Cornelius : Piano Player
- Bob Boyce : Petrol Station Attendant
- Maria Kmet : Ma
- Joseph Kmet : Pa
- Julia Cortez : Cynthia


Story: Two drag-queens, Anthony/Mitzi and Adam/Felicia and transsexual Bernadette contract to perform a drag show at a casino in Alice Springs, a resort town in the remote Australian desert. They head west from Sydney aboard their bus, Priscilla, which which doubles as their dressing room and living quarters. En route, it is discovered that the woman who contracted them is Anthony's ex-wife and that they have a son. When they break down in the middle of nowhere, the colorful trio does what they do best : they put on a show!


Verhaal: Twee travestieten, Anthony/Mitzi en Adam/Felicia en de transseksuele Bernadette hebben een contract om een travestie-show op te voeren in een casino in Alice Springs, een vakantieoord in de afgelegen Australische woestijn. Ze gaan vanuit Sydney op reis naar het westen aan boord van hun bus, Priscilla, die zowel dienst doet als hun kleedkamer als hun woning. Onderweg komen ze er achter dat de vrouw die hun het contract heeft gegeven de ex-vrouw van Anthony is en dat ze een zoon hebben. Als ze onderweg op een afgelegen plek pech krijgen, doen het kleurrijke trio was ze het beste kunnen : ze doen een show!
Available on: Video and DVD
Soundtrack: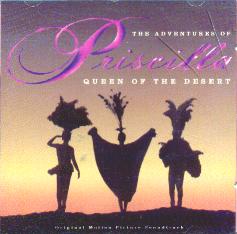 - Charlene : I've never been to me
- Village People : Go West
- Paper Lace : Billy don't be a hero
- White Plains : My baby loves lovin'
- Alicia Bridges : I love the nightlife (Disco 'round) (original version)
- Trudy Richards : Can't help lovin' that man
- Gloria Gaynor : I will survive
- Lena Horne : A fine romance
- Peaches and Herb : Shake your groove thing (original Mix)
- Patti Page : I don't care if the sun don't shine
- Ce Ce Peniston : Finally (7" Choice Mix)
- R.B. Greaves : Take the letter Maria
- Abba : Mamma mia
- Vanessa Williams : Save the best for last
- Alicia Bridges : I love the nightlife (Disco 'round) (Real Rapino 7" Mix)
- Village People : Go West (Original 12" Mix)
- Gloria Gaynor : I will survive (1993 Phil Kelsey Classic 12" Mix)
- Peaches and Herb : Shake your groove thing (Original 12" Mix)
- Alicia Bridges : I love the nightlife (Disco 'round) (Phillip Damien Extended Vox)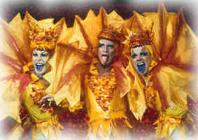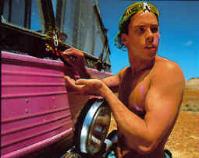 Guy Pearce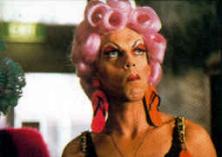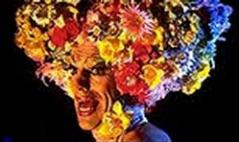 Hugo Weaving