Love! Valour! Compassion!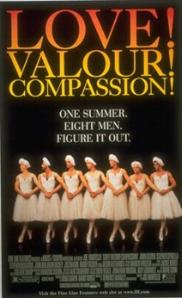 (Back) to my homepage




(Back) to my filmpage




Director: Joe Mantello
Writer: Terrence McNally
Country: USA
Year: 1997
Cast:
- Jason Alexander : Buzz Hauser
- Stephen Spinella : Perry Sellars
- Stephen Bogardus : Gregory Mitchell
- Randy Becker : Ramon Fornos
- John Benjamin Hickey : Arthur Pape
- Justin Kirk : Bobby Brahms
- John Glover : John Jeckyll, James Jeckyll


Story: Eight male gay friends leave the city behind for three simple weekends of rest and relaxation. But that's the least of what they experience. Gregory, who owns the house, is a choreographer who is struggling with an aging body. One by one Gregory's circle of friends arrive for the weekend, ready to unload their own worries and anxieties. There is Gregory's much younger, blind lover Bobby, and there is Arthur and Perry, an accountant and lawyer who have been a couple for more than a decade. Then there is John, the composer whose arrival almost everyone is dreading, and his latest lover Ramon, a hot, young dancer with a perfect body. Finally, there is Buzz, who lives for old Broadway musicals and swears he will fine anyone who even mentions the word AIDS this summer.
Later, the group is also joined by James, John's identical twin who is his mirror image but his exact opposite in every other conceivable way.


Verhaal: Acht homoseksuele vrienden laten de stad achter zich voor drie simpele weekenden vol rust en ontspanning. Maar dat is wel het laatste wat ze zullen ervaren. Gregory, de eigenaar van het huis, is een choreograaf die er mee worstelt dat zijn lichaam ouder wordt. Een voor een arriveren de vrienden van Gregory voor het weekend, klaar om hun zorgen en spanningen los te laten. Zo is daar Gregory's veel jongere, blinde vriendje Bobby, en er zijn Arthur en Perry, een accountant en een advocaat die meer dan tien jaar een relatie hebben. En er is John, de componist wiens komst iedereen vreest en zijn laatste liefde, Ramon, een aantrekkelijke jonge danser met een perfect lichaam. Ten slotte Buzz, die leeft voor oude Broadway musicals en die zweert dat hij iedereen die deze zomer het woord gebruikt zal beboeten.
Later wordt de groep gecompleteerd met James, die de indentieke tweelingbroer van John is, maar in elk ander opzicht zijn totale tegenovergestelde.
Available on: Video and DVD
Soundtrack: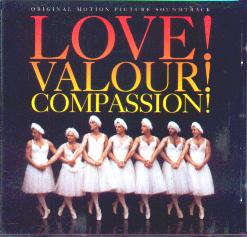 Official website:
www.flf.com/lvc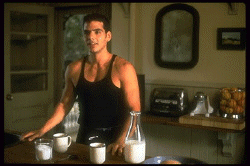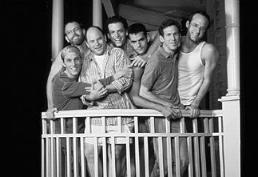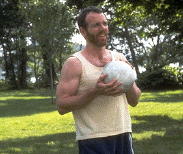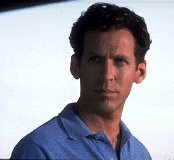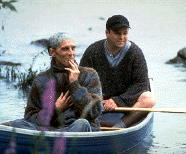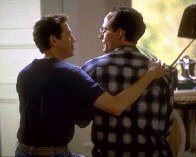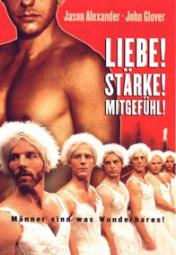 German poster