Johns
Back to my homepage
Back to my filmpage

Writer and Director: Scott Silver
Producers: Beau Flynn & Stefan Simchowitz
Year: 1996
Country: U.S.A.
Cast:
- David Arquette : John
- Lukas Haas : Donner
- Tony Epper : Santa Claus
- John C. McGinley : Danny Cohen
- Keith David : Homeless John
- Wilson Cruz : Mikey
- Joshua Schaefer : David
- Sydney Lassick : Al
- Christopher Gartin : Eli
- Ruth Silver : Tourist Mom
- Alanna Ubach : Nikki
- N'Bushe Wright : Christmas Junkie
- Richard T. Jones : Mr. Popper
- Richard Kind : Paul Truman
- Elliot Gould : Manny Gould
- Harper Roisman : Old man
- Terence Dashon Howard : Jimmy the Warlock
- Nicky Katt : Mix
- Louis Mustillo : John Wayne
- Arliss Howard : John Cardozo
- Nina Siemaszko : Tiffany the prostitute
- Kurtis Kunzler : Young hustler
- Craig Bierko : Christmas Radio Preacher
Official website: www.flp.com/films/johns/
Story: John and Donner are prostitutes on Santa Monica Boulevard in Los Angeles. The day before Christmas, the day before John's 21st birthday, he decides to spend the night and the next day at the posh Park Plaza Hotel. He's ripped off a local drug dealer to pay the bill, but as he's sleeping that morning, someone steals his shoes right off his feet, with the money in them. Meanwhile, Donner, a lad new to the streets, wants John to leave the city with him for Camelot, a theme park in Branson, MO, where they'll work as lifeguards. John spends the day trying to hustle the money for the hotel, avoid Jimmy the Warlock, keep his girl friend placated, and figure out how to deal with Donner's friendship.
Verhaal: John en Donner zijn prostituees die op Santa Monica Boulevard in Los Angeles werken. De avond voor kerst, de avond voor John's 21e verjaardag, besluit hij de nacht en de volgende dag door te brengen in het sjieke Park Plaza Hotel. Hij heeft een plaatselijke drugsdealer bestolen om de rekening te betalen, maar wanneer hij die ochtend ligt te slapen steelt iemand de schoenen van zijn voeten, met het geld dat erin zit. Ondertussen wil Donner, die pas op straat werkt, dat John met hem de stad uit gaat om naar Camelot, een themapark in Branson, te gaan, waar ze als badmeester kunnen werken. John brengt de dag door met de hoer te spelen om het geld voor het hotel bij elkaar te krijgen, met Jimmy the Warlock te ontlopen, met zijn vriendin te bedaren en met te bedenken hoe hij met de vriendschap met Donner om moet gaan.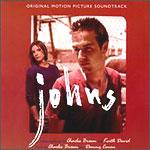 The soundtrack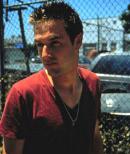 David Arquette