The second part of the "R" of my alphabet
(Back) to my home page
Jerome Robbins
(11 October 1918 - 29 July 1998)
American choreographer, director, dancer, and theater producer, born in New York City, New York as Jerome Wilson Rabinowitz.
Amerikaanse choreograaf, regisseur, danser en theaterproducer, geboren in New York City, New York als Jerome Wilson Rabinowitz.
Theatre: Stars In Your Eyes (1939, performer), The Straw Hat Revue (1939, performer), Giselle (1941, dancer), Three Virgins and a Devil (1941, dancer), Gala Performance – ballet to the music of Serge Prokofiev (1941, dancer), On the Town (1944, choreographer and the originator of the idea for the show), Common Ground (1945, co-director), Interplay (1945, choreographer and dancer), Billion Dollar Baby (1945, choreographer), Fancy Free (1946), High Button Shoes (1947, choreographer), Look, Ma, I'm Dancin'! (1948, choreographer, co-director, and the originator of the idea for the show), Miss Liberty (1949, choreographer), Call Me Madam (1950, choreographer), The King and I (1951, choreographer), The Cage (1951, choreographer), Interplay (1952, choreographer), Two's Company (1952, choreographer), Afternoon of a Faun (1953, choreographer), The Pajama Game (1954, co-director), Peter Pan (1954, director and choreographer), The Concert (or the Perils of Everybody) (1956, choreographer), Bells Are Ringing (1956, director and co-choreographer with Bob Fosse, West Side Story (1957, choreographer, director), 3 x 3 (1958, choreographer), New York Export: Opus Jazz (1958, choreographer), Gypsy (1959, choreographer and director), Moves (1959, choreographer), A Funny Thing Happened on the Way to the Forum (1962, uncredited directing and choreography assistant), Mother Courage and Her Children (1963, co-producer and director), Oh Dad, Poor Dad, Mamma's Hung You in the Closet and I'm Feelin' So Sad (1963, director), Funny Girl (1964, production supervisor), Fiddler on the Roof (1964, director and choreographer), Dances at a Gathering (1969, choreographer), In the Night (1970, choreographer), The Goldberg Variations (1971, choreographer), The Four Seasons (1979, choreographer), In G Major (1975, choreographer), I'm Old Fashioned (1983, choreographer), Glass Pieces (1983, choreographer), Jerome Robbins' Broadway (1989, director and choreographer)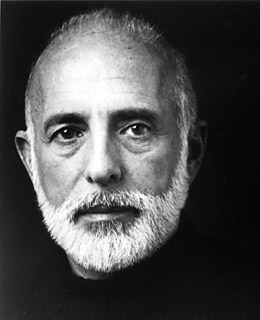 Jerome Robbins
Danny Roberts
(19 July 1977)
American TV personality, born in Rockmart, Georgia. He became known when he was on MTV's reality show Real World. He now works in publishing.
Amerikaanse TV-persoonlijkheid, geboren in Rockmart, Georgia. Hij werd bekend toen hij verscheen in MTV's reality show Real World. Hij werkt nu in de uitgeverij.
TV: Real World (2000), Dawson's Creek (2000)
Website: www.countrytoconcrete.org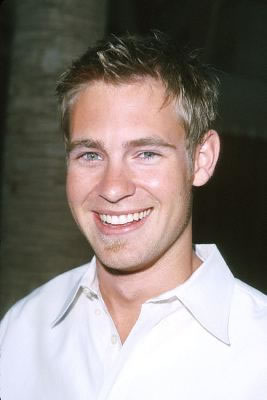 Danny Roberts
Ian Roberts
(31 July 1965)
Australian actor and former rugby player, born in London, England. He grew up in Sydney. Played as an Australian Rugby League International. He was the first player to openly declare his homosexuality in 1994. In november 1998 he announced his retirement and began studying at the National Institute of Dramatic Art (NIDA) in Sydney.
Australische akteur en voormalig rugbyspeler, geboren in Londen, Engeland. Hij groeide op in Sydney. Roberts speelde in Australië in de Rugby League. Hij was de eerste speler die open was over zijn homo-zijn. Hij had zijn openlijke coming-out in 1994. In november 1998 deelde hij mee te stoppen met zijn rugby-carriere en begon een studie aan de National Institute of Dramatic Art (NIDA) in Sydney.
Biography: Finding out (1997, by Paul Freeman)
Theatre: The Pitchfork Disney (2003)
Films: All Tomorrow's Parties (2002), Little Fish (2005), Superman Returns (2006), Cedar Boys (2009)
TV: Dancing With The Stars (2005), Underbelly: A Tale of Two Cities (2009), The Cut (2009)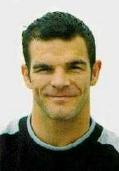 Ian Roberts
Thomas Roberts
(5 October 1972)
American journalist and anchor man at CNN, born as Thomas Albert Roberts.
Amerikaanse journalist en nieuwslezer bij CNN, geboren als Thomas Albert Roberts.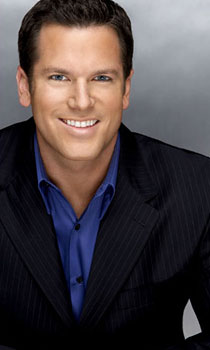 Thomas Roberts
Angela Robinson
(14 February 1971)
American director, born in San Francisco. She studied at Brown University and New York University.
Amerikaanse regisseuse, geboren in San Francisco. Ze heeft gestudeerd aan Brown University en New York University.
Films: Chickula: Teenage Vampire (1995), D.E.B.S. (2003), Herbie: Fully Loaded (2005), Girltrash (2007)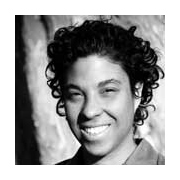 Angela Robinson
Reverend V. Gene Robinson
(29 May 1947)
American bishop of New Hampshire, born in Lexington, Kentucky . He was, in 2003, the first openly gay man in the Episcopal Church to be elected as a bishop. Robinson was married to Isabella McDaniel and has two daughters, Jamee and Ella. He now lives with his partner, Mark Andrew. His installation as a bishop was controversial and he received death threats.
Amerikaanse bisschop van New Hampshire, geboren in Lexington, Kentucky . Hij was in 2003 de eerste openlijk homoseksuele man die in de Anglicaanse Kerk werd gekozen tot bisschop. Robinson is getrouwd geweest met Isabella McDaniel en heeft twee dochters, Jamee en Ella. Hij woont nu samen met zijn partner, Mark Andrew. Zijn benoeming tot bisschop was controversieel en hij werd met de dood bedreigd.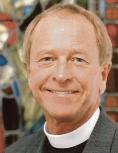 Gene Robinson
Svend Robinson
(4 March 1952)
Canadian member of Parliament and first openly gay MP. Robinson was born in Minneapolis, Minnesota (USA). He resigned after stealing a 50,000 dollar ring from a jewelry sale in April 2004. He was sentenced to 100 hours of community service.
Canadees lid van het parlement en de eerste MP die open was over zijn homo-zijn. Robinson is geboren in Minneapolis, Minnesota (USA). Hij trad af nadat hij een ring van 50.000 dollar had gestolen bij een verkoop van juwelen in april 2004. Hij werd veroordeeld tot 100 uur werkstraf voor de gemeenschap.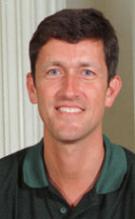 Svend Robinson
Tom Robinson
(1 June 1950)
British bisexual singer and guitar player, born in Cambridge.
Engelse biseksuele zanger en gitarist, geboren in Cambridge.
Hits: 2-4-6-8 Motorway (1977), Glad to be gay (1978), War Baby (1983), Listen to the radio (1984)
Albums: Power in the darkness (1978), TRB two (1979), Tom Robinson Band (1981), North by Northwest (1982), Hope and glory (1984), Still loving you (1986), Last Tango: Midnight at the Fringe (1988), Having it both ways (1996)
Website: www.tomrobinson.com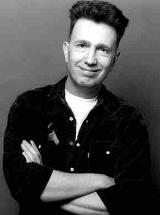 Tom Robinson
Ellin Robles
Dutch columnist for Dutch newspaper Het Parool and writer.
Nederlandse columniste voor Het Parool en schrijfster.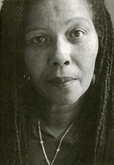 Ellin Robles
Wendell Rodricks
Indian fashion designer. He married his partner for twenty years Jerome Marel in 2002.
Indiase mode-ontwerper. Hij trouwde zijn partner Jerome Marel, met wie hij al twintig jaar een relatie had, in 2002.


Wendell Rodricks
Jai Rodriguez
(22 June 1979)
American actor, singer and dancer and one of the crew in the TV programm "Queer Eye for the straight guy". He was born in Brentwood, New York.
Amerikaanse akteur, zanger en danser en een van de medewerkers van het TV-programma "Queer Eye for the straight guy". Hij is geboren in Brentwood, New York.
Musicals: Rent (1996), Zanna, Don't!, Rent (2004), The Producers (2005)
CD-single: Love is Good
TV: Queer Eye for the straight guy (2002), Celebrity Duets (2006)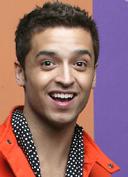 Jai Rodriguez
Jesusa Rodríguez
(1955)
Mexican actress and director. She's partner of singer and composer Liliana Felipe.
Mexicaanse actrice en regisseuse. Ze is de partner van zangeres en componiste Liliana Felipe.
Theatre (directing): Crime (1989), Macbeth (2000)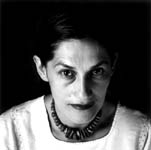 Jesusa Rodríguez
Michelle Rodriguez
(12 July 1978)
American actress, born in Bexar County, Texas, as Mayte Michelle Rodriguez.
Amerikaanse actrice, geboren in Bexar County, Texas, als Mayte Michelle Rodriguez.
TV: Lost (2005-)
Films: Girlfight (2000), 3 A.M. (2001), The Fast and the Furious (2001), Resident Evil (2002), Blue Crush (2002), S.W.A.T. (2003), Control (2004), BloodRayne (2005), The Breed (2006)
Website: www.mclaughlinlabs.com/leigh/new/home.htm


Michelle Rodriguez
Nelson Rodríguez
(14 November 1938)
Cuban film editor, born in Cienfuegos.
Cubaanse filmeditor, geboren in Cienfuegos.
Films: Lucia (1968), Cuestion de Fe, Gallego, Cecilia, Un hombre de Exito, Toda Nudez Sera Catigada, Ever changing waters, Betrayal, Confesion a Laura, Memories of Underdevelopment, Papeles Secundrios, Tiempo de Morir, Una Novia Para David, The incredible true adventures of two girls in love (1995), The Day Silence Died (2000)
Jan Roegiers
(14 May 1967)
Belgian politician for Spirit and former teacher, born in Gent.
Belgische politicus voor Spirit en voormalig leraar, geboren in Gent.
Website: www.janroegiers.be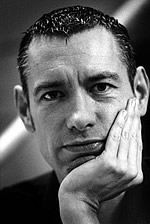 Jan Roegiers
Harmen Roeland
(11 June 1952)
Dutch TV newsreader, born in Utrecht.
Nederlandse TV nieuwslezer, geboren in Utrecht.
TV: NOS Journaal, Studio REM (2004)
Astrid Roemer
(27 April 1947)
Surinam writer and politician, who was born in Paramaribo as Astrid Heligonda Roemer. She moved to the Netherlands in 1966. Roemer writes plays, poetry, radio plays and novels.
Surinaamse schrijfster en politica, die geboren is in Paramaribo als Astrid Heligonda Roemer. In 1966 verhuisde ze naar Nederland. Roemer schrijft toneelstukken, gedichten, hoorspelen en romans.
Books: Sasa (1970), Over de gekte van een vrouw (1979), Nergens Ergens (1983), Levenslang gedicht (1985), De achtentwintigste dag (1988), Lijken op liefde, Gewaagd Leven (1996), 'Miauw' 24 nieuwe gedichten (2001), Rosa (2002), Zolang ik leef ben ik niet dood (2004)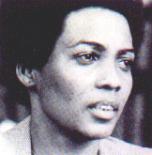 Astrid Roemer
Mildred Roethof
(31 May 1969)
Dutch journalist and TV presenter.
Nederlandse journaliste en TV presentatrice.
TV: Negerzoenen en Jodekoeken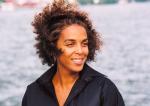 Mildred Roethof
Rob Rogers
(24 February 1970)
American hockey player, born in New Rochelle, New York.
Amerikaanse hockeyspeler, geboren in New Rochelle, New York.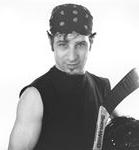 Rob Rogers
Robbie Rogers
(12 May 1987)
American former football (soccer) player, born in Rancho Palos Verdes, California as Robert Hampton Rogers. Rogers is engaged to television writer / producer Greg Berlanti. On February 18, 2016, they welcomed their first son via surrogacy, Caleb Berlanti.
Amerikaanse voormalige voetbalspeler, geboren in Rancho Palos Verdes, Californië als Robert Hampton Rogers. Rogers is verloofd met televisie-schrijver en -producer Greg Berlanti. Op 18 februari 2016 werd hun eerste kind geboren via een surrogaatmoeder, zoon Caleb Berlanti.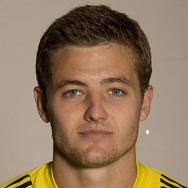 Robbie Rogers
Craig Rogerson
(15 July 1965)
Australian diver. He represented Australia in Seoul (1988), Barcelona (1992) and Atlanta (1996).
Australische schoonspringer. Hij vertegenwoordigde Australië in Seoul (1988), Barcelona (1992) and Atlanta (1996).
Ernst Röhm
(28 November 1887 - 30 June 1934)
German Nazi and S.A. leader and one time close friend of Adolf Hitler, born in Munich. He was killed in the Night of the long knives.
Duitse nazi en leider van de S.A. en tijdlang een boezemvriend van Adolf Hitler, geboren in München. Hij werd omgebracht tijdens de Nacht van de lange messen.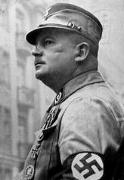 Ernst Röhm
Orlando Rojas
(1950)
Cuban film director, born in Santa Clara. He studied French language and literature at la Universidad de la Habana.
Cubaanse filmregisseur, geboren in Santa Clara. Hij studeerde Franse taal en literatuur aan la Universidad de la Habana.
Films: Día tras día (1977), Viento del pueblo (1979), El camino de Icaro (1981), A veces miro mi vida (1981), Mamanee (1981), Una y otra vez (1982), La espera (1983), Una novia para David (1985), Papeles secundarios (1989), Mujer Transparente (1990), Fortuna, lo que ha querido... (1990), Night of Constantinople (2001)


Orlando Rojas
Anthony Romero
American executive director of the ACLU (American Civil Liberties Union), who was born in the Bronx, New York. He used to work for the Ford Foundation.
Amerikaanse leidinggevend direkteur van het ACLU (American Civil Liberties Union), die geboren is in the Bronx, New York. Hij heeft eerder voor de Ford Foundation gewerkt.


Cesar Romero
(5 February 1907 - 1 January 1994)
American actor, born in New York City to Cuban parents as Cesar Julio Romero Jr. He stopped acting in 1990.
Amerikaans akteur, geboren in New York City als zoon van Cubaanse ouders als Cesar Julio Romero Jr. Hij stopte met acteren in 1990.
Theatre: Lady do (1927), Strictly Dishonorable
TV: Zorro (1959), Batman (1966-1968, as The Joker), Falcon Crest (1985-1988)
Films: The Shadow laughs (1933), The thin man (1934), British Agent (1934), Cheating Cheaters (1934), Strange Wives (1935), Clive of India (1935), The Good Fairy (1935), The Devil is a woman (1935), Cardinal Richelieu (1935), Hold 'Em Yale (1935), Diamond Jim (1935), Metropolitan (1935), Rendezvous (1935), Wee Willie Winkie (1937), Batman (1966), The computer wore tennis shoes (1969), Carioca tigre (1976), Mission to Glory: A True Story (1977), Flesh and Bullets (1985), Lust in the Dust (1985), Judgement Day (1988), Mortuary Academy (1988), Simple Justice (1990), The Right Way (1993)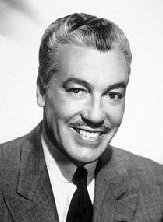 Cesar Romero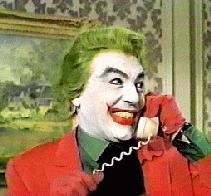 As The Joker in Batman
Hans Rooijackers
Dutch local politician for De Stadspartij in Eindhoven.
Nederlandse lokale politicus voor De Stadspartij in Eindhoven.
Danny Rook
(6 October 1971)
Dutch TV-host, actor and singer, born in Zwolle. Rook has got education in acting in San Francisco and New York.
Nederlandse TV-presentator, acteur en zanger, geboren in Zwolle. Rook heeft acteerlessen gevolgd in San Francisco en New York.
TV: Club Veronica Televisie, Xenomania, Now TV, TreXX, Last minute (Veronica), De Superstage, Last call, The box of love (Veronica, 2000), Ticket to love (2001), Star Academy (2002), Who's talking (2002)
Musical: Chicago (2000, as Billy Flint), Saturday Night Fever (2002, as DJ Monty), Kunt u mij de weg naar Hamelen vertellen, meneer? (2003-2004)
Film: Donderbroek (2002, voice)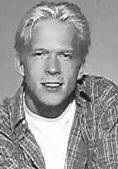 Danny Rook
Don Roos
(15 April 1955)
American film director, producer and screenwriter, born as Donald Paul Roos in Poughkeepsie, New York.
Amerikaanse filmregisseur, producer en scriptschrijver, geboren als Donald Paul Roos in Poughkeepsie, New York.
Films: 'Single white female' and 'Boys on the side'(1995, screenwriter), 'The opposite of sex'(1998, director), Bounce (2000), All over the guy (2001, producer), Happy endings (2005, writer, director)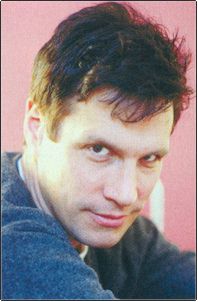 Don Roos
Anna Eleanor Roosevelt
(11 October 1884 - 7 November 1962)
Wife of the 32nd American president Franklin Delano Roosevelt. Eleanor had a secret love for journalist Lorena Hichok. As chair(wo)man of the UN-committee for human rights she was reponsible for the creation of the Basic Laws.
Vrouw van de 32e president van de USA, Franklin Delano Roosevelt. Eleanor had een geheime liefde in journaliste Lorena Hichok. Als voorzitster van de VN-commissie voor de Rechten van de Mens was zij mede verantwoordelijk voor het opstellen van de grondrechten.
Book: This I remember (1949)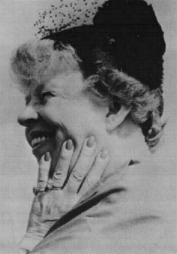 Eleanor Roosevelt
Martijn Roost
Dutch actor, born in Rotterdam.
Nederlands akteur, geboren in Rotterdam.
TV: GTST, Koppels, Nachtegaal en Zonen (RTV Utrecht)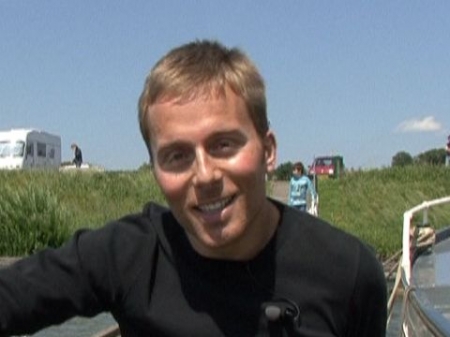 Martijn Roost
Ned Rorem
(23 October 1923)
American composer, writer and critic, born in Richmond, Indiana.
Amerikaanse componist, schrijver en criticus, geboren in Richmond, Indiana.
Musical works: Concerto for English Horn and Orchestra (1993), Evidence of Things Not Seen (1998)
Books: The Paris diary (1966), Knowing when to stop (1994), Other entertainment (1996)
Website: www.nedrorem.com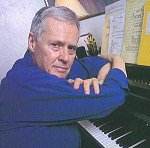 Ned Rorem
Felipe Rose
(12 January 1954)
American singer, dancer and actor, born in New York and raised in Brooklyn. He studied dance with the Ballet de Puerto Rico and graduated from Adelphi Business College. He was discovered by producer Jacques Morali while performing in the New York nightclub scene and was recruted for the disco group The Village People, where he is the Indian. Rose actually is of Puerto Rican and American Indian heritage. In 2008 The Village People received the 2369th star on the Walk of Fame in Hollywood.
Amerikaanse zanger, danser en akteur, geboren in New York en opgegroeid in Brooklyn. Hij studeerde dans bij het Ballet de Puerto Rico en studeerde af aan het Adelphi Business College. Hij werd ontdekt door producer Jacques Morali toen hij optrad in nachtclubs in New York en werd aangetrokken voor de discogroep The Village People, waarin hij de indiaan is. Rose is van Puerto Ricaanse en Indiaanse afkomst. In 2008 kregen The Village People de 2369ste ster op de Walk of Fame in Hollywood.
Village People hits: In Hollywood (everybody is a star) (1977), Macho man (1978), YMCA (1978), In the navy (1979), Go West (1979), Can't stop the music (1980)
Albums: Village People (1977), Macho Man (1978), Cruisin' (1978), Go West (1979), Live and Sleazy (1979), Can't Stop the Music (1980), Renaissance (1981), Fox on the Box (1982), In the Street (1983), Sex Over the Phone (1985)
DVD: Village People: Live in Japan
Film: Can't stop the music (1980)
Website: www.feliperose.com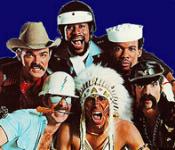 The Village People, with Felipe Rose
Hillary Rosen
American president of the Recording Industry Association of America (RIAA). Together with her partner Elizabeth Birch she adopted twins Jacob and Anna in 1999.
Amerikaanse president van de Recording Industry Association of America (RIAA). In 1999 adopteerde ze samen met haar partner Elizabeth Birch de tweeling Jacob en Anna.


Hillary Rosen
Alex Rosseels
(9 September 1948 - 12 March 1987)
Belgian journalist and writer, born in Antwerp.
Belgische journalist en schrijver, geboren in Antwerpen.
Books: Het Blije Lijden (1980), Het Nachtbeest (1982)
Portia de Rossi
(31 January 1973)
Australian actress, born in Melbourne as Amanda (Mandy) Rogers.
Australische actrice, geboren in Melbourne als Amanda (Mandy) Rogers.
TV: Too something (1996), Ally McBeal (1998-2002, as Nelle Porter)
Films: Sirens (1994), Scream 2 (1997), American Intellectuals (1998), Stigmata (1999), Women in film (2001), I witness (2003), The night we called it a day (2003), Dead & Breakfast (2004), Cursed (2005)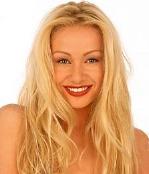 Portia de Rossi
Simon Rossi
British singer. Simon is the son of rockgroup Status Quo's singer Francis Rossi. On some of the Status Quo songs Simon is backing vocalist.
Britse zanger. Simon is de zoon van Francis Rossi, zanger van de rockgroep Status Quo. Simon zingt op sommige nummers van Status Quo in het achtergrondkoor.
Jan Rot
(25 December 1957)
Dutch singer, writer, lyricist and TV-host of the Dutch gay TV-program 'Allemaal lieve jongens'. He is born in Makassar, Indonesia and started his carreer in popbands like Drente (blues), The Streetbeats and Ratata. Considered himself a hotero, a combination between hetero and homo. Jan Rot had been married before to a woman and married a woman again, Daan, and the two have son Rover and daughter Elvis.
Nederlandse zanger, schrijver, tekstschrijver, columnist (Nieuwe Revu) en presentator van het TV-homo-programma 'Allemaal lieve jongens'. Hij is geboren in Makassar, Indonesie en startte zijn carriere in popbands als Drente (blues), The Streetbeats en Ratata. Noemde zichzelf een hotero, een combinatie tussen hetero en homo. Jan Rot was eerder met een vrouw getrouwd geweest en is nu weer met een vrouw getrouwd, Daan, en de twee hebben zoon Rover en dochter Elvis.
Books: Verkeerde nachten (1984), Rot & Roll (1992), Rot is liefde (1998), Meisjes (2003), Dagboek Mattheus (2006)
Albums: Boys and girls (1979, The Streetbeats), Single (1982), Rot & Roll (1984), Rot, warm & tender (1988), Hoop en liefde (1990), Een zee van tranen (1992), Koning Jan (1992), Schout bij nacht (1995), Rot voor jou (1996), Meisjes (2000), Ja, ik wil (2001), An + Jan Grootste hits, deel 1 (2003), Alle 13 Schubert en 7 nieuwere klassiekers (2003), An + Jan: Nieuw op 1 (2006)
Theatre: Hard zingen in het donker (1995), Van Rot los (2001-2002), Muziek voor miljoenen (maar weten de miljoenen dat wel?) (2003), An en Jan Grootste hits II (2005), Nachtlied (2005), Doe Maar! Popmusical (2007), De Palingvissers (2009)
Website: www.janrot.nl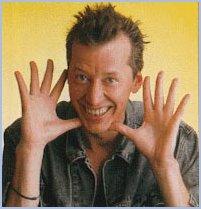 Jan Rot
Kristen Roupenian
(1981)
American writer, born in Plymouth, Massachusetts.
Amerikaanse schrijfster, geboren in Plymouth, Massachusetts.
Book: You know you want this/ Je weet dat je dit wilt (2019)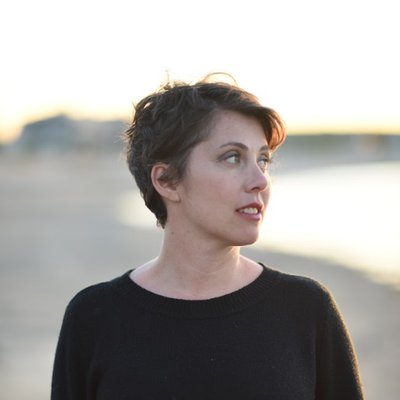 Kristen Roupenian
Patricia Rozema
(20 August 1958)
Canadian film director, born to a Dutch immigrant family in Kingston, Ontario.
Canadese film regisseur, geboren in een Nederlandse immigrantenfamilie in Kingston, Ontario.
Films: I've heard the mermaids singing (1987), White room (1990), When night is falling (1995), Mansfield Park (1999)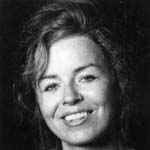 Patricia Rozema
Seth Rudetsky
American composer, pianist, conductor and comedian. He graduated from the Oberlin Conservatory of Music in 1988 with a degree in Piano Performance
Amerikaanse componist, pianist, dirigent en komiek. Hij studeerde in 1988 af aan het Oberlin Conservatory in optreden met de piano.
Theatre: The Seth Rudetsky Show, Seth's Broadway Chatterbox, Rhapsody in Seth
Website: www.sethrudetsky.com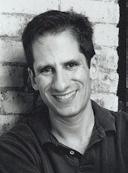 Seth Rudetsky
Scott Rudin
(14 July 1958)
American film and theatre producer, born in New York.
Amerikaanse film- en theaterproducer, geboren in New York.
TV: Little Gloria ... Happy at Last (1982)
Films: I'm Dancing as Fast as I Can (1981), Mrs. Soffel (1984), The Addams Family (1991), Sister Act (1992), White Sands (1992), Jennifer 8 (1992), Life with Mikey (1993), The Firm (1993), Searching for Bobby Fischer (1993), Clueless (1995), Sabrina (1995), The First Wives Club (1996), Ransom (1996), In & Out (1997), The Truman Show (1998), South Park: Bigger, Longer and uncut (1999), The hours (2002)
Theatre: Face value, Passion, Indiscretions (1995), Hamlet (1995), A Funny Thing Happened on the Way to the Forum (1996)


Scott Rudin
Paul Rudnick
(1957)
American novelist, playwright and screenwriter, born in Piscataway, New Jersey.
Amerikaans romanschrijver, toneel- en filmschrijver, geboren in Piscataway, New Jersey.
Books: Social Disease (1986), I'll take it (1989)
Plays: Poor Little Lambs (1982), Jeffrey, The Naked Eye (1996), I hate Hamlet, The most fabulous story ever told, Cosmetic Surgery
Films: Addams Family Values (1993), Jeffrey (1995), In & Out (1997), Isn't she great (2000), Marci Y (2003), The Stepford Wives (2004)

Paul Rudnick
Danny La Rue
(26 July 1927 - 31 May 2009)
Irish entertainer, known for his drag impersonations. See his real name: Daniel Patrick Carroll.
Ierse entertainer, bekend voor zijn in imitaties in travestie. Zie zijn echte naam: Daniel Patrick Carroll.
Adamo Ruggiero
(9 June 1986)
Canadian actor, born in Mississauga, Ontario, as Adamo Angelo Ruggiero.
Canadees akteur, geboren in Mississauga, Ontario, als Adamo Angelo Ruggiero.
Theatre: Rudolph the Red-Nosed Reindeer, Bye-Bye Birdie
TV: Degrassi: The Next Generation (2002-2008)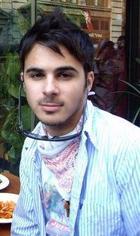 Adamo Ruggiero
Ferry de Ruiter
Dutch singer.
Nederlandse zanger.
TV: X-factor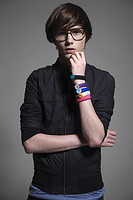 Ferry de Ruiter
Josée Ruiter
(1 January 1947)
Dutch actress and playwright, born in Alkmaar.
Nederlandse actrice en toneelschrijver, geboren in Alkmaar.
Theatre: Wilhelmina Zonder Franje, Louis Couperus; een grote ziel, Vrouwen van Tsjechov, Colette (2006-2007)
TV: Waaldrecht (1973), De Sterkere (1973), Merijntje Gijzen (1974), Van Oude Mensen, de Dingen die Voorbij Gaan (1975), Rozengeur en Wodka Lime (2006)
Films: De Vijf van de Vierdaagse (1974), Kind van de Zon (1975), Flanagan (1975), Doodzonde (1978), Het Beest (1982), De Stille Oceaan (1984), Oeroeg (1993), De Vlinder tilt de Kat Op (1994)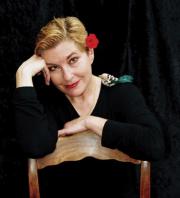 Josée Ruiter
Jane Rule
(28 March 1931)
American-born author and feminist, now living in Canada. She was born in Plainfield, New Jersey. Her book 'Desert of the heart' was made into the lesbian film classic 'Desert Hearts'.
In Amerika geboren schrijfster en feministe, die nu in Canada woont. Ze is geboren in Plainfield, New Jersey. Haar boek 'Desert of the heart' is verfilmd als de lesbische filmklassieker 'Desert Hearts'.
Books: Desert of the heart (1964), This is not for you (1970), Against the season (1971), Theme for diverse instruments (1975), The young in one another's arms (1977), Contract with the world (1980), Outlander (1981), Lesbian Images (1982), Hot-eyed moderate (1985), Memory Board (1987), After the fire (1989)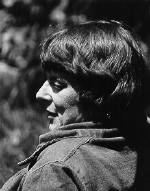 Jane Rule
Stephan Runge
(12 January 1962)
German singer, songwriter and actor, born in Düsseldorf.
Duitse zanger, liedjesschrijver en akteur, geboren in Düsseldorf.
Albums: Der Himmel war rot (1994), Griff in die Sterne (1998), Arsch der Welt (2001), Nimm mich mit (2001)
Website: www.stephanrunge.de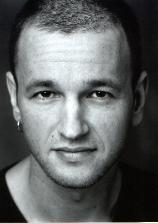 Stephan Runge
RuPaul
(17 November 1960)
American drag artist, actor, singer and TV-host, born in San Diego, California, as RuPaul Andre Charles.
Amerikaanse travestie-artiest, akteur, zanger en TV-presentator, geboren in San Diego, Californië , als RuPaul Andre Charles.
Hits: Supermodel (you better work)
Albums: Freak Sex (1985), RuPaul is Starbooty (1986), Supermodel of the world (1993), Foxy lady (1996), Ho ho ho (1997), RedHot (2004)
TV: The RuPaul show
Films: Crooklyn (1994), Wigstock: the movie (1995), Blue in the face (1995), The Brady Bunch Movie (1995), Too Wong Foo, Thanks for Everything, Julie Newmar (1995), Red ribbon blues (1995), A mother's prayer (1995), Fled (1996), A very Brady sequel (1996), An unexpected Life (1998), EDtv (1999), But I'm a cheerleader (1999), Rick & Steve the Happiest Gay Couple in the World (2000), The Eyes of Tammy Faye (2000, narrator), The truth about Jane (2000), For the love of May (2000), Who is Cletis Tout (2001)
Autobiography: Lettin' it all hang out (1995)
Website: www.rupaul.com/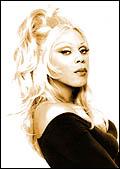 RuPaul in drag
Elio di Rupo
(7 July 1951)
Belgian/Walloon politician for the Social Party PS, who was born in Morlanwelz. Di Rupo was vice-premier for the Belgian Government from 1994-1999 and later became mayor of Mons/Bergen.
Belgische/Waalse politicus voor de Socialistische Partij PS, die is geboren in Morlanwelz. Di Rupo was vice-premier van de Belgische regering van 1994-1999 en werd daarna burgemeester van Mons/Bergen.
Website: www.dirupo.net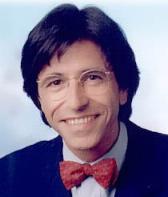 Elio di Rupo
Wytze Russchen
(22 December 1970)
Dutch politician, born in Drachten as Wytze Theunis Russchen. In 1999 and 2004 he was candidate for the European Parliament.
Nederlandse politicus, geboren in Drachten als Wytze Theunis Russchen. In 1999 en 2004 was hij kandidaat voor het Europese Parlement.


Wytze Russchen
Craig Russell
(10 January 1959 - 31 October 1990)
Canadian female impersonator and actor, born as Russell Craig Edie in Port Perry, Ontario. Russell was personal secretary to movie star Mae West. Did impersonations of singers like Judy Garland, Peggy Lee and Barbra Streisand.
Canadese travestiet en akteur, geboren als Russell Craig Edie in Port Perry, Ontario. Russell was persoonlijk assistent van filmster Mae West. Hij trad in zijn show op als zangeressen als Judy Garland, Peggy Lee en Barbra Streisand.
Films: Outrageous (1977), Nothing personal (1980), Too outrageous (1986)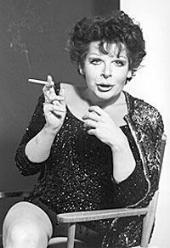 Craig Russell as Judy Garland
Vito Russo
(11 July 1946 - 7 November 1990)
American writer, film historian and critic, born in New York City. The 1996 film 'The Celluloid Closet' was based on his book of the same name. He died of Aids.
Amerikaanse schrijver, filmhistoricus en recensent, geboren in New York City. De film 'The Celluloid Closet' uit 1996 is gebaseerd op zijn boek met de zelfde naam. Hij is aan Aids overleden.
Book: The celluloid closet: Homosexuality in the movies (1981)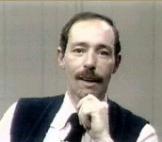 Vito Russo
Bayard Rustin
(17 March 1912 - 24 August 1987)
American activist in the struggle for human rights and economic justice, born as Bayard Taylor Rustin in West Chester, Pennsylvania. He was chief organizer of the 'March on Washington for jobs and freedom' on august 28, 1963 and assistent to Martin Luther King, who held his 'I have a dream' speech during that march. Rustin was also a singer.
Amerikaanse activist in de strijd voor mensenrechten em economische recht, geboren als Bayard Taylor Rustin in West Chester, Pennsylvania. Hij was de belangrijkste organisator van de 'Mars naar Washington' voor werk en vrijheid op 28 augustus 1963 en de assistent van Martin Luther King, die zijn 'I have a dream'- toespraak hield tijdens deze mars. Rustin was ook zanger.
Books: Down the line (1971), Strategies for Freedom: The Changing Patterns of Black Protest
Biography: Bayard Rustin: Troubles I've seen: A biography (1998, by Jervis Anderson)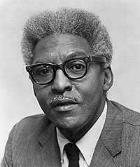 Bayard Rustin
Paul Rutherford
(8 December 1959)
British singer, formerly with 'Frankie goes to Hollywood' alongside Holly Johnson. He was born in Liverpool and studied art at the St. Helen's Art School (but was thrown out). Other bands Rutherford was in: The Spitfire Boys and The Opium Eaters.
Britse zanger, vroeger samen met Holly Johnson bij 'Frankie goes to Hollywood'. Hij is geboren in Liverpool en heeft kunst gestudeerd aan de St. Helen's Art School (maar werd eruit gegooid). Andere bands waar Rutherford in heeft gezeten: The Spitfire Boys en The Opium Eaters.
Album: Oh World (1989)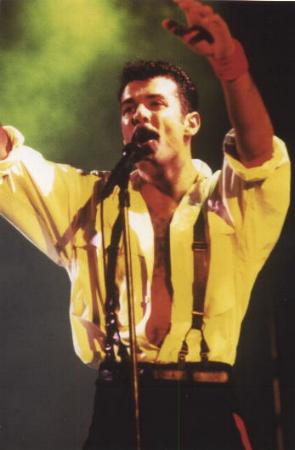 Paul Rutherford
Willemien Ruygrok
(30 March 1951)
Dutch politician and political co-operator at the COC (Dutch federation for gay rights).
Nederlandse politica en politiek medewerkster van het COC.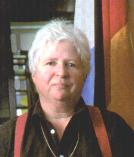 Willemien Ruygrok
Book: Gelijke behandeling komt uit Europa, Nederland aan zet (2005)
Justin Ryan
(1967)
British journalist, interior designer and together with partner Colin McAllister TV-host of several programs. Ryan was born in Inverness, Scotland. He met McAllister in april 1985.
Britse journalist, interieurontwerper en samen met partner Colin McAllister TV-presentator van verschillende programma's. Ryan is geboren in Inverness, Scotland. Hij ontmoette McAllister in 1985.
TV: Trading up, Trading up in the sun, Million Pound Property Experiment, How no to decorate, The farm, 3 Celebs and A Baby
Books: The Million Pound Property Experiment: How to Make Money from Your Home (2003), How not to decorate (2005)


Justin Ryan
Terry Ryan
(14 July 1946 - 16 May 2007)
American writer, born in Defiance, Ohio. She graduated from Bowling Green State University. Her book "The Prize Winner of Defiance, Ohio" was made into a movie in 2005 by Jane Anderson. Terry died of cancer.
Amerikaanse schrijfster, geboren in Defiance, Ohio. Ze studeerde af aan Bowling Green State University. Haar boek "The Prize Winner of Defiance, Ohio" is in 2005 verfilmd door Jane Anderson. Terry is aan kanker overleden.
Books: Recipes, Amaranth, The Prize Winner of Defiance, Ohio (2001)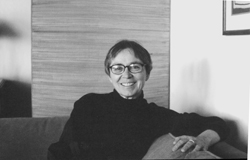 Terry Ryan
Click here to go to the "S" of my alphabet