U
Back to my homepage
Nicholas Udall
(1504 - 23 December 1556)
British playwright, translator and schoolmaster, born in Hampshire.
Britse toneelschrijver, vertaler en schoolmeester, geboren in Hampshire.
Plays: Ralph Roister Doister
Georg Uecker
(6 November 1962)
German actor, born in Munich. He studied Theatre and Film, Scandinavian studies and Latin studies at the University of Cologne.
Duitse akteur, geboren in München. Hij studeerde Theater en Film, Scandinavisch en Latijn aan de Universiteit van Keulen.
TV: Lindenstrasse


Georg Uecker
Michiel Uitdehaag
Dutch local politician for D66 in Wageningen, born in Roosendaal.
Nederlandse lokale politicus voor D66 in Wageningen, geboren in Roosendaal.


Michiel Uitdehaag
Jaap Uitterdijk
Dutch local politician for the VVD in Amsterdam.
Nederlandse lokale politicus voor de VVD in Amsterdam.


Jaap Uitterdijk
Karl Heinrich Ulrichs
(8 August 1825 - 14 July 1895)
German lawyer, writer and gay rights campaigner. He wrote under the pseudonym Numa Numatis till 1868. He was born in Aurich, Hannover and died in L'Aguila, Italy.
Duitse advocaat, schrijver en homo-activist. Tot 1868 schreef hij onder het pseudoniem Numa Numatis. Hij is geboren in Aurich, Hannover en overleed in L'Aguila, Italië.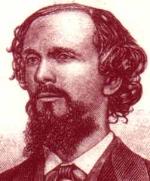 Karl Heinrich Ulrichs
Henk van Ulsen
(8 May 1927 - 28 August 2009)
Dutch actor and director, born in Kampen. In 1949 he graduated from the Academy for Dramatic Art in Amsterdam (Amsterdamse Toneelschool).
Nederlandse akteur en regisseur, geboren in Kampen. Hij studeerde in 1949 af aan de Amsterdamse Toneelschool.
Theatre: Zoo story (1961), Dagboek van een Gek, Dode Zielen, Virgule (1976-1977), Mijn Held Tsjitsjikow (1977-1978), Leocadia (1985-1986), No exit (1988), Job op Schokland (1992), Niemandsland (1995-1996), De Bezoeker (1997-1998), Spelen Met Woorden (1999-2000), Het Leven van Galilei (2001), Spelen Met Woorden (2001-2002), Stervelingen (2001), Requiem voor een Zwaargewicht (2003), Spelen Met Woorden (2003-2004), De Jonge Mozart in Salzburg (2006), Dood in Venetië (2007)
TV: Pension Hommeles (1957-1958), Hadimassa, De vloek van Woestewolf, Floris (1969-1970), De kleine waarheid (1971-1972), Kunt u mij de weg naar Hamelen vertellen, meneer?, Willem van Oranje (1984), Oud geld, De Cock en de pianomoord (1999)
Radio: Alleenheerser (2002)
Films: Briefgeheim (1980), De mannetjesmaker (1983), Thomas en Senior (1985), Een spoor van blauw zand (1994), Suske en Wiske: De duistere diamant (2004)
Album: Henk van Ulsen leest Lucas
Biography: Henk van Ulsen, Solist(by Ineke Jungschleger, 2007)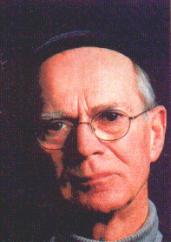 Henk van Ulsen
Luzma Umpierre
(15 October 1947)
American writer and advocate, born in Santurce, Puerto Rico as Luz Maria Umpierre. In 1974 she moved to the U.S.A.
Amerikaanse schrijfster en advocate, geboren in Santurce, Puerto Rico als Luz Maria Umpierre. In 1974 verhuisde ze naar de Verenigde Staten.
Books: Una Puertorriquena en Penna (1979), Ideologia y novela en Puerto Rico (1982), For Christine (1985), En el pais de las Maravillas (1990)
Website: www.luzmaumpierre.com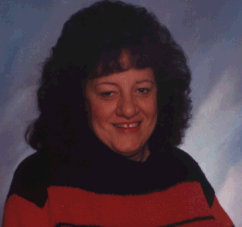 Luzma Umpierre
Katie Underwood
(23 December 1975)
Australian bisexual singer/songwriter and actress, born in Adelaide. She is best known for being a member of Bardot, winners of the first Australian series of Popstars in 2000.
Australische biseksuele zangeres/liedjesschrijfster en actrice, geboren in Adelaide. Ze is het meest bekend als lid was van Bardot, winnaar van de eerste Australische serie van Popstars in 2000.
Theatre: Dark Angels (2007)
Website: www.katieunderwood.tv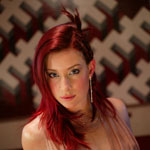 Katie Underwood
Klára Úngar
(1958)
Hungarian politician. She was the first member of the Hungarian National Parliament to come out. Klára has a son, David.
Hongaarse politica. Ze was het eerste lid van het Hongaarse Nationale Parlement die voor haar lesbisch zijn uitkwam. Klára heeft een zoon, David.


Klára Úngar
Dave Upthegrove
(3 May 1971)
American politician, born in Burien, Washington.
Amerikaanse politicus, geboren in Burien, Washington.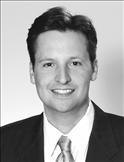 Dave Upthegrove
Fatih Ürek
Turkish singer.
Turkse zanger.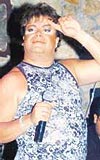 Fatih Urek
Michael Urie
(8 August 1980)
American actor and director, born in Dallas, Texas, as Michael Lorenzo Urie.
Amerikaans akteur en regisseur, geboren in Dallas, Texas, als Michael Lorenzo Urie.
TV: Ugly Betty (2006-2010, as Marc St. James)
Film: The Decoy Bride (2011)
Theatre: The Temperamentals (2009)


Michael Urie
Pieter-Dirk Uys
(1945)
South-African comedian, playwright, director and writer, born in Cape Town. After graduating from the University of Cape Town in 1968 with a BA in Drama he went to England, where he graduated from the London Film School in 1972. He returned to South Africa and in 1973 joined the Space Theatre in Cape Town.
Zuid-Afrikaanse komiek, toneelschrijver, regisseur en schrijver, geboren in Kaapstad. Nadat hij in 1968 afstudeerde aan de Universiteit van Kaapstad in Drama, ging hij naar Engeland, waar hij in 1972 aan de Londen Film School afstudeerde. Hij keerde naar Zuid Afrika terug en sloot zich in 1973 aan bij het Space Theatre in Kaapstad.
TV: Funigalore
Theatre: The End Is Naai (2005)
Books: No One's Died Laughing , P. W. Botha: In His Own Words, Elections & Erections: A Memoir of Fear and Fun (2003)
Website: www.evita.co.za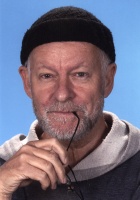 Pieter-Dirk Uys
Continue to the "V" of my alphabet