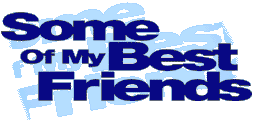 (Back) to my home page




(Back) to my TV page




Executive producers: Jonathan Axelrod, James Widdoes, Andrew D. Weyman, Marc Cherry, Judd Pillot, John Peaslee
Country: USA
Network: CBS
Year: 2001
Runningtime: 7 episodes of 30 minutes
Cast:
- Jason Bateman : Warren Fairbanks
- Danny Nucci : Frankie Zito
- Jessica Lundy : Meryl Doogan
- Michael DeLuise : Pino Palumbo
- Joe Grifasi : Joseph "Joe" Zito
- Camille Saviola : Connie Zito
- Alec Mapa : Vern Limoso


Story: This comedy series was based on the film "Kiss me, Guido". Warren Fairbanks, a writer who has just been dumped by his boyfriend, decides, with the help of his flamboyant best friend Vern Limoso to put an ad in the paper: "GWM seeks roommate". Frankie Zito, a macho guy from the Bronx who, against the wishes of his parents Joe and Connie, wants to move out of their house, responds to Warren's ad. Along with his dim-witted best friend, Pino Palumbo, Frankie assumes GWM means "Guy with Money." Frankie moves in to the Greenwich Village apartment, and worlds collide. But with a few ground rules and some help from Warren's sister Meryl, it seems the two have the potential to become friends as well as roommates.
Seven episodes of this comedy were shot, from which five were aired from february 2001 till april 2001.


Verhaal: Deze komedie is gebaseerd op de film "Kiss me, Guido". Warren Fairbanks, een schrijver die net gedumpt is door zijn vriendje, besluit, met de hulp van zijn flamboyante beste vriend Vern Limoso om een advertentie in de krant te plaats "GWM seeks roommate" (GWM = Gay White Male, dus: "Blanke homoseksuele man zoekt kamergenoot"). Frankie Zito, een macho kerel uit de Bronx, die tegen de wens van zijn ouders Joe en Connie het huis uit wil, reageert op Warren's advertentie. Net als zijn onbenullige beste vriend Pino Palumbo veronderstelt Frankie dat GWM "Guy with money" (Man met geld) betekent. Frankie verhuist naar het apartement in Greenwich Village en hun werelden bosten. Maar met een paar huisregels en wat hulp van Meryl, de zuster van Warren, lijkt het erop dat de twee mogelijkheden hebben om vrienden te worden zowel als samen te wonen.
Er zijn zeven episodes van deze komedie opgenomen, waarvan er vijf zijn uitgezonden tussen februari en april 2001.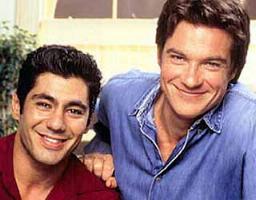 Danny Nucci and Jason Bateman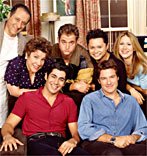 The cast