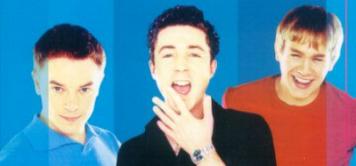 Queer as Folk - UK - series 1




Back to my home page




Back to my main TV page




Director: Charles McDougall (episodes 1 to 4) and Sarah Harding (episodes 5 to 8)
Country: UK
Year: 1999
Written by: Russell T. Davies
Cast:
- Aidan Gillen : Stuart Alan Jones
- Craig Kelly : Vince Tyler
- Charlie Hunnam : Nathan Maloney
- Denise Black : Hazel Tyler
- Carla Henry : Donna Clark
- Antony Cotton : Alexander Perry
- Andy Devine : Bernard Thomas
- Peter O'Brien : Cameron Roberts
- Esther Hall : Romey Sullivan
- Saira Todd : Lisa Levene
- Jason Merrells : Phil Delaney
- Caroline O'Neill : Janice Maloney
- Jonathon Natynczyk : Dazz Collinson
- Ben Maguire : Christian Hobbs
- Caroline Pegg : Rosalie Cotter


Story: In Manchester, two gay friends, Vince and Stuart, live on a cocktail of sex, drugs and clubbing. They are both 29, and Stuart is the type of guy who cops off every time he goes out. One night, he spots 15-year-old Nathan, and brings him back to his apartment where they make love. Now, Nathan is still after Stuart, but Stuart just thinks of Nathan as one in a long line of one night stands.


Verhaal: In Manchester is het leven van twee homoseksuele vrienden, Vince en Stuart, een mengeling van sex, drugs en uitgaan. Zij zijn beide 29 en Stuart is het type kerel die iedere keer dat hij uitgaat iemand "vangt". Op een avond komt hij de 15-jarige Nathan tegen en neemt hem mee naar zijn apartement waar ze sex hebben. Nathan blijft daarna achter Stuart aanzitten, maar Stuart ziet Nathan slechts als een eenmalig contact.
Websites: queerasfolk.org.uk and www.queerasfolk.uk.com
Available on: Video and DVD
Soundtrack: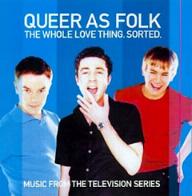 Disc 1
01. Queer As Folk Theme
02. The Kinky Boyz Featuring Kia : Sexy boy
03. O.T. Quartet : Hold That Sucker Down (Builds Like Skyscraper mix)
04. Mousee T. vs Hot 'N' Juicy : Horny (Boris Gets Horny Mix)
05. Doin' It (Nathan's Theme)
06. Blondie : Atomic (Xenomania Mix)
07. Abbacadabra : Mamma Mia (Definitive Mix)
08. Alexia : Uh La La La (Almighty's Mighty Mix)
09. Ultra Nate : Found a Cure (Full Intention Club Mix)
10. Ruff Driverz : Deeper Love (Ruff Mix)
11. Tatjana : Santa Maria (Wah-Hey Mix)
12. The Weather Girls : It's Raining Men
Disc 2 (continuous mix)
01. Respect Featuring Hannah Jones : I Am What I Am
02. Respect Featuring Hannah Jones : Young Hearts Run Free
03. Bianca : Crush
04. Rapport Featuring Rochelle : To Love You More
05. Cinnamon : Showin' Out
06. Who's That Girl! : Holiday
07. Obsession : Love Pains
08. Hannah Jones : Was That All It Was
09. Deja Vu Featuring Tasmin : To Deserve You
10. Respect Featuring Shirley Lewis : Armed & Extremely Dangerous
11. Indigo : Everywhere
12. Deja Vu Featuring Tasmin : I Don't Want To Miss A Thing
13. Kia : What Do I Have To Do
14. Tammy Haywood : How Could He Do This To Me
15. Deja Vu Featuring Tasmin : Don't Speak
16. Kia : Better the Devil You Know
17. Jackie 'O' : Save Tonight
18. Jackie 'O' : Breakfast At Tiffany's
19. Rochelle : Mouth
20. Full Frontal : You Think You're a Man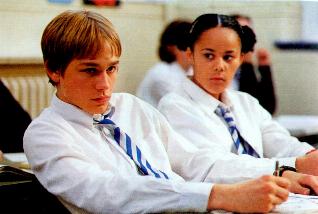 Nathan in school